Listen to this casting buzz! Hailee Steinfeld buckles up for "Transformers" spinoff about Bumblebee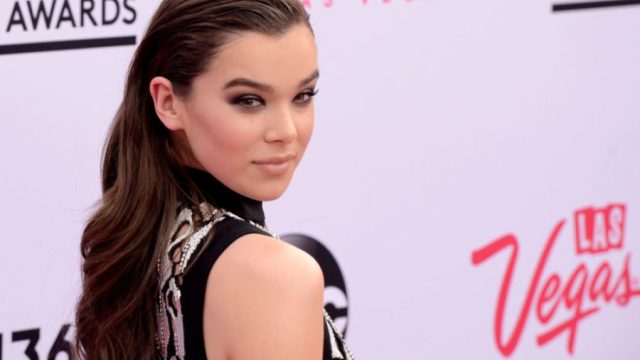 Hailee Steinfeld — an Oscar nominee and pop princess — might just drive her way on over to the Transformers cinematic universe. (The "TCU" if you will, and we will.)
That's right, the Edge of Seventeen star is reportedly in talks for Bumblebee, the first Transformers spinoff, according to Variety.
Little is known about Steinfeld's potential role at this time, except that she'd play a tomboy working as a mechanic after school. Call us psychic if you want to, but we're just going to take a wild guess here and presume that her mechanic work would bring her and the title character together.
And speaking of that title character…you'll recall that Bumblebee is a friendly, yellow and black striped Autobot, who appeared in all five of the Transformers films. Hey look, Bumblebee's right here!
That's not to be confused with this, though we would totally support a parody spinoff — any takers?
And especially don't confuse the character/film with this!
But first, LOL.
Travis Knight will direct the film, which is set for June 8th, 2018, from a script by Christina Hodson that centers on the popular character. Not much else is known at this time, but there's Transformers: The Last Knight to look forward to — and that'll tear into theaters on June 21st.