Two trailers for the "Doctor Who" teen spin-off have debuted and it looks INSANE.
It's not a secret that we're pretty big fans of Doctor Who. In fact, we positively love the long-running British science fiction TV show. We cried when Rose left, we get upset every time the Doctor regenerates (omg), and we've devoured every spin-off show that's been born.
We totally loved Torchwood, which ran for four seasons including a pairing up with us network Starz, and we even liked the children's show, The Sarah Jane Adventures.
So, when we learned that there was going to be a brand new teen spin-off of Doctor Who it's safe to say that we were pretty excited.
Billed as a combination of Degrassi (!), Buffy the Vampire Slayer (!!!!), The Hunger Games, and, well, Doctor Who, the show, titled Class, centers around a group of teenagers who have to battle monsters, aliens, and probably humans, too (as it's always the humans who are the worst culprits and villains in Doctor Who).
The four main cast members, played by newcomers Greg Austin, Fady Elsayed, Sophie Hopkins, and Vivian Oparah, will also face the everyday problems that teens do, such as heartbreak, emotional issues, and just growing up. Basically, this show sounds like it could be amazing. What's more, the Doctor himself will make an appearance in the first episode.
Now not one, but TWO trailers for Class have premiered and this show looks insane.
The first of the trailers made it's debut at this year's New York Comic-Con and features the current Doctor, Peter Capaladi, narrating. It seems ominous but also SUPER exciting. false
"I can travel through space and I can travel time but I can't always be there when you need me. Sometimes you have to take survival upon yourselves. What will you do when the shadows come and you can't turn away from the darkness ahead?
EEEEEEK!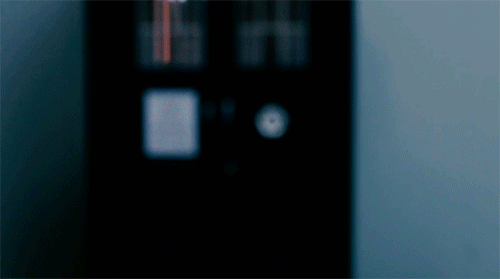 That wasn't only trailer to debut, however. No, there was also another trailer that focused on the four teens and already we're obsessed.
Doesn't it just look SO exciting.
The show's creator and executive producer is young adult (YA) novelist Patrick Ness, who is a pretty great writer, tbh. He totally gets how to portray teen emotion without it being contrived and stereotypical, and his books have gone on to win loads of awards. Even reading them as an adult makes you feel things. Safe to say, we're rather excited for Class to hit our screens.
You'll be able to catch Class in the UK on BBC Three on October 22nd. The show will come to BBC America in the spring of 2017.
Doctor Who will return this Christmas.