The trailer for Scarlett Johansson and Kate McKinnon's new comedy is here, and it's epic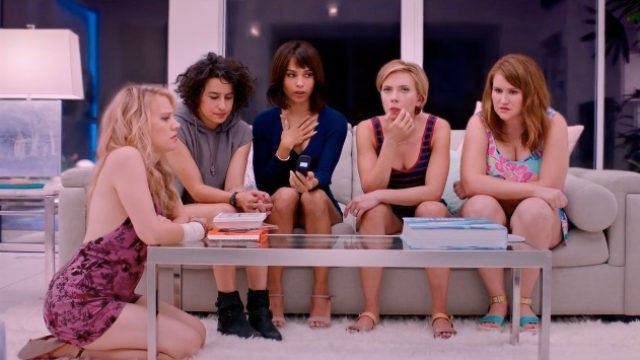 It's been a great year for movies so far, and things are only getting better. The trailer for Scarlett Johansson's new comedy Rough Night is available for our viewing pleasure! You know, the movie where Scarlett Johansson and Kate McKinnon and Ilana Glazer and Jillian Bell and Zoe Kravitz share a wild bachelorette weekend in Miami. Yep. IT'S GONNA BE EPIC!
The director, Lucia Aniello, and writer, Paul W. Downs, are known for their work on Broad City, so we're in the hands of some talented comedy masters right here.  And by the looks of things…stuff gets pretty out of control. Also, there's a male stripper…he gets kinda unlucky though. You sort of just have to see it:
https://www.youtube.com/watch?v=oIB4jNYeRY4?feature=oembed
"Oh, shit! Does anybody know CPR?" "I'll look it up on YouTube!"
We cannot wait to see this movie! Apart from the fact that it looks packed with laughs and cringe-worthy moments, it seems to celebrate the power and importance of female friendship — in all its glory, and…not so gloriousness.
Rough Night isn't being released until June, so there's a while to wait. But we can totally be patient for something that seems as awesome as this. Bowing to the movie gods, oh YES we are.