The trailer for "Riverdale" looks like the perfect blend of "Gossip Girl" and "Twin Peaks"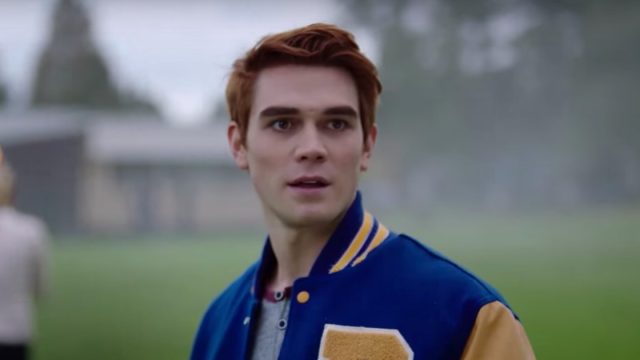 Just when we were looking for a new TV obsession, the trailer for The CW's Riverdale drops and now we can't contain our excitement.
Earlier this year it was announced that The CW had picked up the rights to the Archie comic books and planned to update them into a new teen drama called Riverdale. We then got a peek at who was playing what role on the upcoming show, and we even discovered that Barb from Stranger Things (aka Shannon Purser) would be joining the show, too (although she won't be playing Barb as that might get a bit confusing).
The show is said to be a "bold and subversive" drama that focuses on the teenagers living in a town called Riverdale. While based on the Archie comics, the show is, according to executive producer Roberto Aguirre-Sacasa, going to darker and complex.
In fact, Aguirre-Sacasa said, the show might be a little bit like Twin Peaks.
Check out the trailer for the show below.
https://www.youtube.com/watch?v=uISW88bFaxs
Okay, this looks so perfectly moody and sinister and OMG we're LIVING. We're getting serious Twilight meets The OC meets Gossip Girls meets Twin Peaks vibes from the whole thing, and that to us sounds like a winning combination.
What's more, one of the show's producers explained how the show wasn't going to shy away from important topics, too.
Speaking to The Hollywood Reporter, Greg Berlanti, who previously worked on shows like Dawson's Creek, Arrow, and The Flash, told how he was going to work for more LGBTQ+ visualization.
"We're doing Riverdale right now [at The CW], which will be a straight character show, and I'll push," he said. " Even in the pilot, we deal with some of those issues. There's a gay character, a closeted character, a child on medication. So yeah, the seeds are there."
Tbh, any show that features important teen issues, proper LGBTQ+ representation, and COLE SPROUSE sounds like the perfect thing for us. Add in a bit of mystery, and you've got what could be our new favorite obsession! Sign us up.
Luckily, there's not too long to wait for Riverdale either. In fact, the show heads to The CW on January 26th!