The trailer for the 'Legends of the Hidden Temple' movie — yes, movie — is so exciting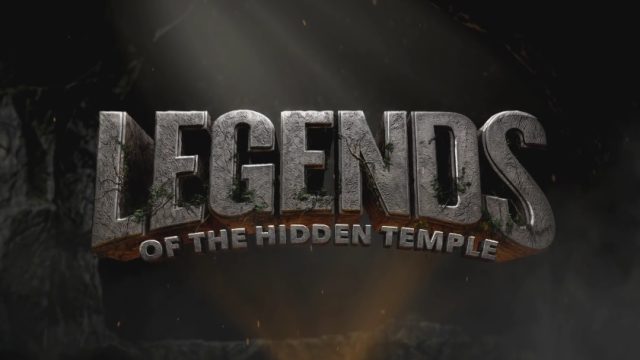 Lately, we've been happily overwhelmed by an onslaught of major throwback vibes. Honestly, it kind of feels like we're in the midst of an extended episode of VH1's This is the 90s. Clearly, I mean that in a very good way (would there be a bad way to mean that?) First, came a total time warp tease with the release of the official Hey Arnold! movie sequel photos, and now the flashback feeling is even stronger after watching the trailer for the Legends of the Hidden Temple live-action TV film.
Nickelodeon released the action-packed preview over the weekend at Comic-Con and thankfully, it looks promising. LOHT feels like a modern-day version of Indiana Jones meets The Goonies: There's a little bit of everything happening, from quicksand, magic and daring escapes. Also, the producers didn't forget about the game show staples fans were (and clearly still are) obsessed with, so expect to see the steps of knowledge, along with the group of animals (monkeys, snakes and so on) for which the color-assigned teams were named on the original series.
According to Entertainment Weekly, the film revolves around three siblings "who escape from a boring tour through a jungle resort and suddenly find themselves in a very real, very dangerous situation where the legends of this supposed hidden temple turn out to be quite true indeed."
The Joe Menendez-directed film stars Isabela Moner, Colin Critchley, and Jet Jurgensmeyer, with appearances by the original kids' game show host Kirk Fogg and Dee Bradley Baker as Olmec. Much like game show contestants from back in the day, the three characters appear to be quite witty and equipped with poise and attitude that proves they're ready to take on anything.
GAH! We can hardly contain our excitement. TBQH, we're still a bit salty that we didn't get to compete on this show back in the day (ugh, those kids were so cool!), so we consider this film as required viewing.
Nickelodeon's the live-action LOHT TV movie premieres on the network in the fall and we'll be there with popcorn and tons of nostalgic glee on deck.