The trailer for Freeform's mermaid show is here, and these sea creatures have lots of secrets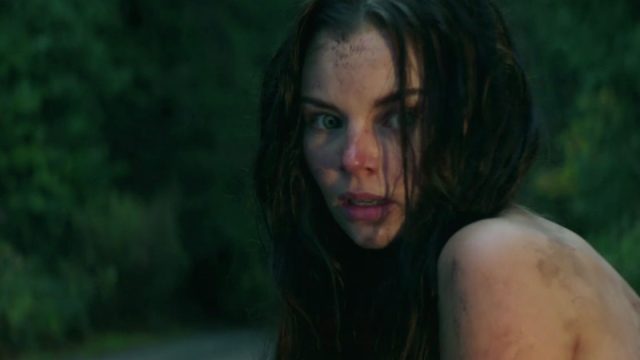 Aquamarine lovers beware, Freeform's newest series is a *much* different take on mermaids. Siren, which will premiere in 2018, takes place in the fishing town of Bristol Cove, which according to Freeform, is legendary for once being the home to mermaids, before fishermen (decades prior) murdered them in cold blood. If you haven't picked up on this already, this is not your average little mermaid story! 
When a mysterious girl arrives in town, it's revealed that the legend is actually true, leading to the reveal of some very dark secrets and even more mystery. This sounds both creepy and amazing, everything we're going to miss with the end of Freeform staple Pretty Little Liars.
https://www.youtube.com/watch?v=QrtY7OnVlw8?feature=oembed
The series stars The 5th Waves' Alex Roe as Ben, a local marine biologist, who finds himself drawn to and curious by Ryn, the mysterious girl (Eline Powell). The rest of the cast include Fola Evans-Akingbola, Ian Verdun, and Rena Owen.
Small towns with dark secrets always make for the best dramas, and we're sure Siren will be no different.
Sirens will join Marvel drama Cloak & Dagger, a post Disney Channel vehicle for Olivia Holt next year. We have so many questions about Siren based on the trailer and we can't wait to see what the actual series will look like!