There's a trailer for Khloé Kardashian's denim line Good American because that's how badass it is
Good news if you love round booties and long ponytails because the trailer (yes, you read that right) for Khloé Kardashian's new denim line's got a lotta both. The 15-second black and white spot "aired" on her Instagram this morning and it sets a new quota for womenswear releases. I guess when Kanye West is your brother-in-law, you can't just quietly roll out a new clothing line without a fully produced mini-movie.
The brand is called Good American, and it debuts October 18.
The trailer features Khloé in a photoshoot, donning what we assume to be pieces from the denim line, tightly fitting and flaunting the assets we've come to associate with the Kardashian name. 
The video had 1.7 million views in just 4 hours.
The website is now fully fleshed out and operating, sporting a powerful and hopeful mantra for the brand in big, bold letters on the main page:
"Good American is a line of premium denim for sizes 0 to 24. Contour waistbands, stitching details and special fabrications give each pair a precise fit designed to flatter every curve." —Good American
Though mentioning the Kardashian family brings up a flurry of varied responses, no one can deny that they've changed the way we see fitness, self-love and celebrating individual body types. The fact that a major celebrity and style icon's jeans line includes sizes 0-24 is something we may not have seen even a decade ago.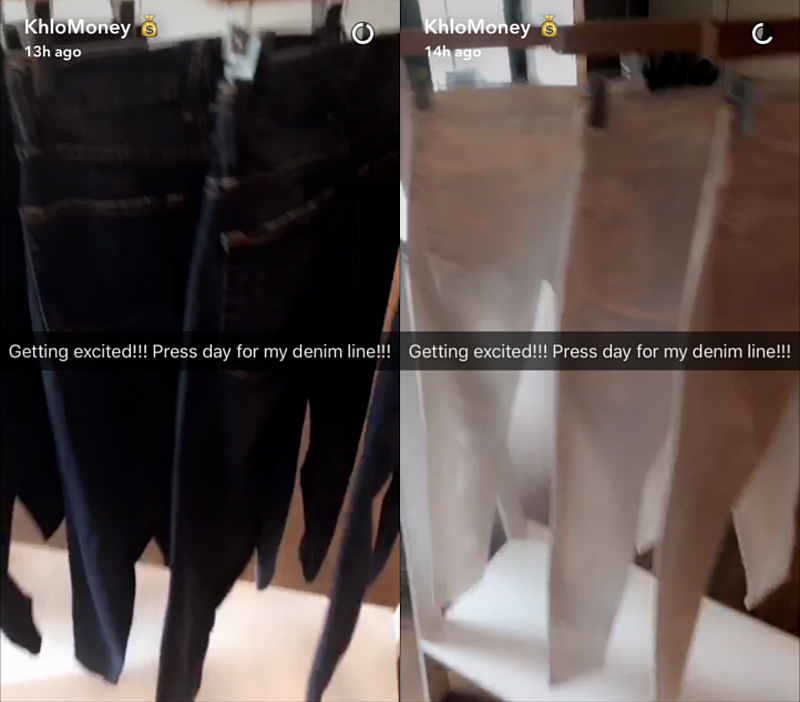 Keep up the good work, fashion industry! Everyone deserves to feel sexy in the perfect pair of well-fitting jeans.