OMG, the first trailer for Cara Delevingne's sci-fi epic "Valerian" is here, and it is extraordinary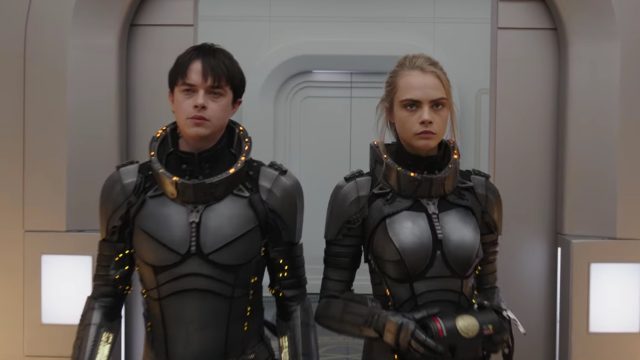 Seems like the team behind Valerian is finally showing us what the upcoming film is going to look like. The first trailer for Cara Delevingne's sci-fi epic just dropped and it looks amazing!
The director, Luc Besson, is known for his creativity and, from the looks of the jaw-dropping CGI, he's put it to great use in this film. The movie features incredible talent with Dane DeHaan, Ethan Hawke and John Goodman all make appearances.
If you are a fan of space, Star Wars and aliens  — you should check this out for yourself.
https://www.youtube.com/watch?v=BszXhUjJz00?feature=oembed
Seems like this is the perfect movie for Cara Delevingne, who has been showcasing her amazing acting chops lately. Cara's role in Suicide Squad really wowed people, so we're sure she'll blow us away in this role, too.
She plays Laureline, a special operative for the government of the human territories.
There's some spectacular source material behind the film that makes it even more rich with tantalizing details. Valérian and Laureline is a French graphic novel first introduced in the '60s. As the main characters navigate the universe, they also establish a semi-romantic relationship.
According to Variety, Luc Besson learned about the series when he was ten years old. Since the story has been brewing in his imagination since then, we can only imagine how he'll make it come to life on the big screen. 
Cara's fans cannot wait! Even the behind the scenes videos have people talking.
https://www.youtube.com/watch?v=k4wDukVuwKk?feature=oembed
The amount of creativity (and technology) that are going into this film is seriously mind-boggling.
Between Luc Besson's previous successful films with The Professional, Lucy and Fifth Element, we're sure Valerian will be just as incredible. And with Cara Delevingne joining the ranks of his many famous leading women, it will be (literally) out-of-this-world!