Tradesy's founder tells us how past trends, like the ugly-chic Dior Saddle bag, come back into fashion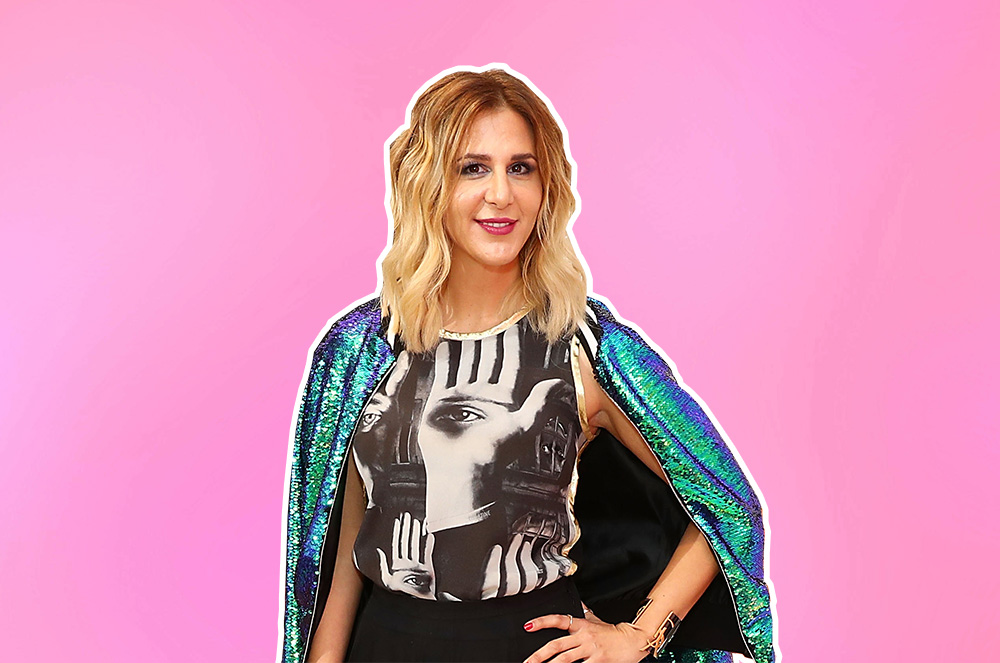 In today's retail market, you can shop for almost anything with a touch of a button and at a decent cost. While there are pros to being able to buy a cute, cheap dress or bag from H&M right before a weekend party, there are plenty of cons, too. Fast fashion items usually don't last as long, whether they're part of a fleeting trend or poorly made. Designer items, on the other hand, can last decades and usually keep a high resale value. While the average shopper might not be able to afford a closet filled with designer wares, saving up and investing in a luxury piece might be worth it. The price of a Chloé handbag might cost the same as 13 purses from Forever 21, but it will last forever. And with second-hand luxury consignment websites like Tradesy, you'd be able to snag the designer bag of your dreams, and sell it again later.
Before starting Tradesy in 2012, CEO and founder Tracy DiNunzio was an artist ready for a career change. After coming up with an idea to create a big, universal closet online, she launched an early version of Tradesy called Recycled Bride in 2009. DiNunzio learned how to blog, taught herself marketing hacks and SEO tricks, and used Twitter to scout for press opportunities. While figuring out the world of entrepreneurship, she rented out her bedroom on Airbnb to pay the rent. Eventually, her business got traction and she was able raise venture capital to expand her business and build what Tradesy is today: a rapidly growing, high-end shopping destination with 6 million members.
While perusing (and admittedly drooling) over bags of vintage handbags with DiNunzio, we chatted about the future of Tradesy, the Chanel backpack Shay Mitchell snagged, and just how those old fashion trends make a comeback.
HelloGiggles: How does Tradesy work?
Tracy DiNunzio: Tradesy is a peer-to-peer marketplace for women's designer and luxury fashions. Our sellers can easily list anything from their closet that they want to sell using our app. You just take a photo, add a few pieces of information, set a price, which we help by suggesting a price based on our data, and then your item goes up for sale to our millions and millions of customers. Once the item sells, we send a shipping kit directly to our sellers' doors within 48 hours, so that all you have to do to ship is drop your item into a box or bag and leave it on your doorstep for your postman. Our buyers save up to 90 percent on brands like Louis Vuitton, Chanel, and Gucci. It's a win-win situation for our buyers and our sellers.
HG: Were you a big collector of designer or vintage clothing yourself?
TD: I always loved vintage fashion and vintage designer fashion. I wouldn't say that I was a big collector because I was a starving artist. So, I rarely was able to afford the kinds of fashion that I really loved and admired. But I was definitely a consignment store junkie. I hunted down the best deals; I knew my fashion history and my brands pretty well. I could spot a Chanel blazer with tears in the seam that I could fix up pretty easily.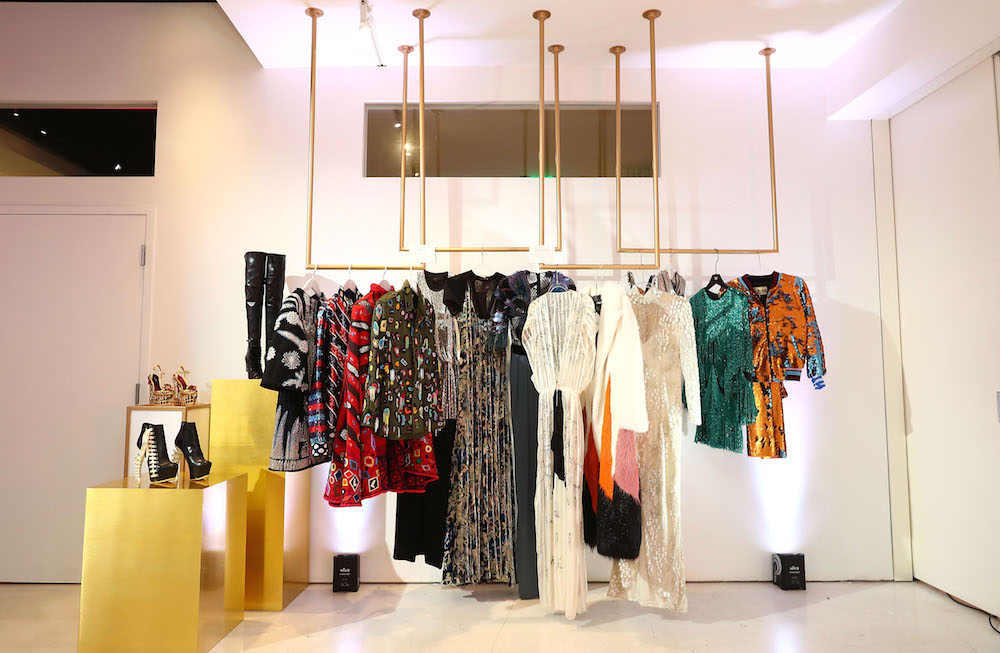 Does Tradesy also scout for items?
TD: We're mostly an inventory-free business. Nearly everything you see on the site is in the possession of a seller somewhere across the country and gets shipped directly to you. Tradesy never touches that merchandise. There's a small amount of inventory that we hold that includes recent return we take on behalf of our sellers. And as long as our sellers accurately describe their items, they can keep their money. We'll handle the return, and we resell the items. We also keep a small collection here at the office since we work with a lot of celebrities and influencers who borrow from us. When we spot really special items on our site, we'll buy them from our sellers directly to keep for our influencer collection.
HG: What are some of the more unique items things you've come across?
TD: We had the original Bob Mackie that Sharon Stone wore in Casino, which was such a fun piece of vintage and Hollywood history. We have a lot of stylists who sell on our platform, so we get a lot of items that have been worn by celebrities. We had a hot pink crocodile Hermes Birkin—I don't remember the exact price, but it was over $100,000, and it was just a stunning piece. When you touched it, you could feel the magic. One of my recent favorites was this jewel green, caviar leather Chanel backpack. We have a lot of Chanel backpacks, but this one was just gorgeous. Shay Mitchell took it. So, when you see that backpack on Shay, we all had our eye on that. But we're happy she got it.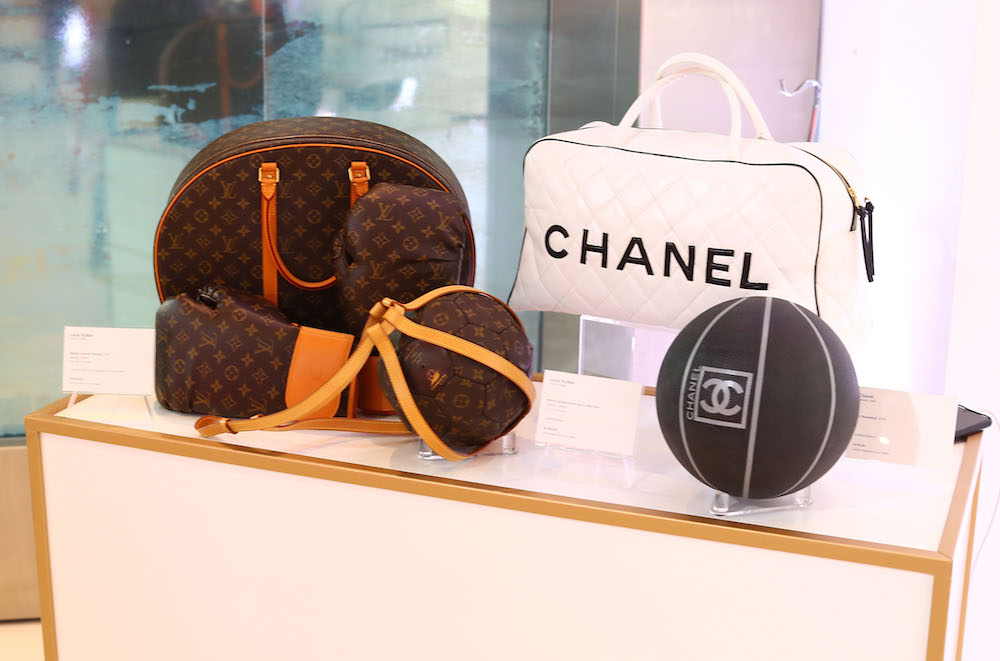 HG: You mentioned how you saw the 2000s returning. How do you know trends like that are coming back?
The way we spot trends is really interesting. We have such a vast trove of fashion data—both a historical catalog of basically every item ever made in the fashion category in designer and luxury, but also, almost up-to-the-minute, stock market data around the supply and demand for any given item. The Dior Saddle bags that were so popular in the Sex and the City era—we've always had plenty of them. Hundreds, if not thousands, of these bags were available for sale. And, for many years, almost since Tradesy launched in 2012, the price and demand for them has only been declining while the supply has been increasing. What we saw happen very suddenly, was a sharp shift where the bags started selling more rapidly. Supply was coming into the site more slowly while demand was increasing, and then the prices started going up. Because we've seen that same pattern over multiple trends, we can say, "Okay if demand is going up, lets watch supply." And if we see supply start to shift, now we know it's officially a trend and prices are going to go up soon. Then we can start messaging to our customers, "Hey, guess what? This is the hot new trend coming up."
HG: Bella Hadid carried the Dior Saddle last year before it was officially relaunched by the brand. I want to know who brings them back. Does a stylist just randomly decide to put it on a celeb? Is it a conspiracy?
TD: I think nobody knows this. Right? It's a big mystery. Because if we knew, then you could just fabricate a trend. It doesn't seem that anybody, not even Anna Wintour, is sitting at the top dictating trends. Some things hit. Some things don't. So, how do you know? Or where is it coming from? This is the part of fashion that I love and think is the most interesting. My sense is that it's a cultural moment that is felt on sort of an abstract level by many people in many places at the same time. We saw this 2000s trend, right? Going back as early as 2016, there were people predicting, "oh, the 2000s are coming back." But we didn't see it actually happening. And, to me, that was some trend forecasters and people who watch the space sensing…
HG: That the time was right for it.
TD: But then it took about another year and a half for a larger number of people all at the same time, but in different places, to actually all feel, oh this is the moment for that to come back. I think it's always a confluence of cultural influences, aesthetic cycles, and many people in different places who all have the same nonlinear sixth sense about what feels right.
There's also enough distance from it that there's genuine nostalgia. I think people feel very overwhelmed by today's world, and it really hearkens back to a different time when things were much more innocent. Our relationship to the internet, politics, all of it was just more innocent. I think people really feel that. Plus, when you look at the actual aesthetics of it, we recently cycled from maximalism to minimalism. I think it's the maximal logo, crazy combo thing of the early 2000s that just feels really aesthetically fresh.
HG: Do you have any specific favorite eras of design that you love the most?
TD: I was a '90s grunge baby. It's when I started to understand that fashion could be art. I remember really distinctly wearing my Pearl Jam t-shirt and my fishnets and my babydoll dresses and then seeing Marc Jacobs put it on the runway and realizing that youth culture, art, and music could influence fashion, and vice versa. I'm very nostalgic for that era and I love dressing in that '90s grunge way.
HG: Are there any specific trends that you've noticed are getting hotter?
TD: I don't know what specifically within the realm it's going to be, but maximalism. So, for a long time we've been in a paring down phase of trends. Remember normcore? It's still kind of around, influencing things. But, fashion kind of disowned fashion and became more deconstructed, minimalist, logo-free, and wanting to look less like an elitist, separate thing. More like an everyman's aesthetic. I think we're swinging back now to a more embellished, maximalist kind of look. But I don't know exactly what the trends will be. I just think they'll be less modest about being fashion.
HG: What's going to come next for Tradesy?
TD: We have a couple of things coming. We recently acquired a company called Fitz. They're an amazing closet organizing service. Two stylists will come into your home and completely redo your closet, give you personal styling tips about how to wear the things you own, and help you resell the things you no longer want. So, we acquired that service and are now using it to provide a way for sellers to consign with us rather than listing themselves. We'll take the inventory out of their closets, we'll list it and sell it. The seller doesn't have to lift a finger. Plus, they get beautifully organized closet. It's only available in New York City now and we'll be expanding to new markets. We also expect to expand into men's and kids mostly because our core customer, our female customer, wants to be able to buy and sell for her partner and her child so we have a lot of demand for that.
The last thing, this is actually really cool, we're releasing a new listing experience that uses image recognition to identify the item that you're selling and fill in all the data around it. So, if you wanted to sell that bag, you put your camera on it and it will tell you, okay that's a bucket bag from this brand, its pink, it's this size. You would tell us what condition it in, like if there are scuffs or marks or whatever. We recommend a price that you can list in, like, 20 seconds. We're collecting data right now, testing, and we'll be rolled out fully by the end of the year. And another cool thing about it, I'm not sure if this will be in the first version or if it will come a little bit later, but if you see someone on the street with a bag, or anything that you like you can grab a photo and will tell you what it is, what it costs, where you can get it, if it's available on the resale market. So, that's going to change street style a little bit.
HG: What is some advice you would give to women who want to start their own business?
TD: First, be sure that you are extremely passionate about doing it, because it is not easy. The buck stops with me and me alone. That means that your life is not your own. You will be on call 24/7. It's real commitment that will shape the way your life works, and you should be aware of that when you're making the decision. The next most important thing is don't get caught up in thinking that failures mean anything. Early on I thought, well this must not be working out because a lot of things I'm trying are not working. And now, looking back, I know that's actually how you move forward. If you try 10 things, nine fail, one sort of half works, but that's what it looks like to be on the path to success. The only key is that you just keep going through of the misses until you score a few wins.