7 St. Patrick's Day foods you can buy at Trader Joe's, because who doesn't want a Blarney Scone?
Corned beef and cabbage are baked into Irish culture and together make the quintessential St. Patrick's Day celebratory dinner. But if you're not a fan of the classic dish, or simply don't feel up to taking on the task of making it, Trader Joe's has your back. Trader Joe's has a small but yummy St. Patrick's Day-ready menu that will give you Irish vibes without you needing to break out the crockpot.
We totally get it if you're trying to go easy on yourself come St. Patrick's Day. After a long day of parading, getting pinched (hopefully not by strangers), and indulging in a few adult beverages, you might want to stick to a simple meal. If so, the below Trader Joe's foods are the ones for you. They'll add the perfect amount of Irish flair to a basic dinner and, like everything Joe's has to offer, each item is utterly delicious.
But if you are up for a challenge, Trader Joe's also offers the basics needed to complete a traditional Irish meal. We're talking cabbage, potatoes, carrots, onions, beef — all the hearty foods you can fit on your plate, Trader Joe's has them. So, if you're down to make something from scratch, hit up Trader Joe's to grab the necessary ingredients.
Whip out the shopping list, people. You'll want to take some notes.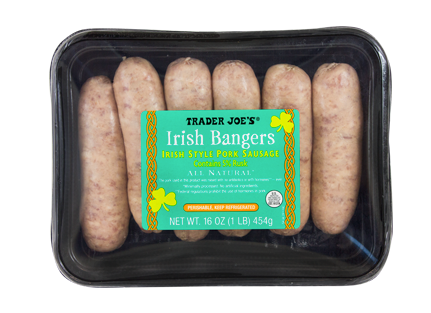 If you're not about that corned beef life come St. Patrick's Day, dig into these classic Irish bangers made with all-natural ingredients, and antibiotic and hormone-free pork. Make a traditional Irish meal of bangers and mash with Trader Joe's frozen mashed potatoes.
The Blarney Scone is perhaps the most quintessential Irish treat Trader Joe's carries. Joe's website describes the Blarney Scone as a "super-dense, scone-shaped hunk of traditional Irish Soda Bread, made with real buttermilk and real butter and studded with raisins and caraway seeds throughout." Yum, yum, and yum.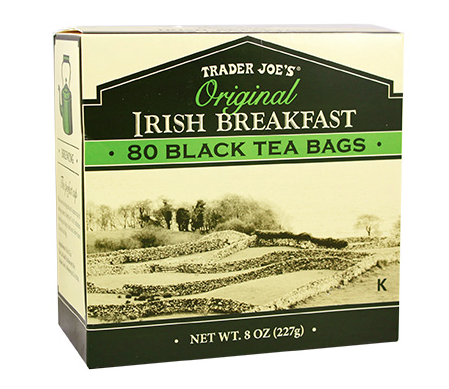 Start your St. Paddy's Day off right with a top o' the mornin' cup of Irish Breakfast tea. It's a classic black tea blend that can be served black or with a splash of cream and a spoonful of sugar. Some Trader Joe's stopped carrying their Irish Breakfast Tea, so call ahead to make sure your location still has it.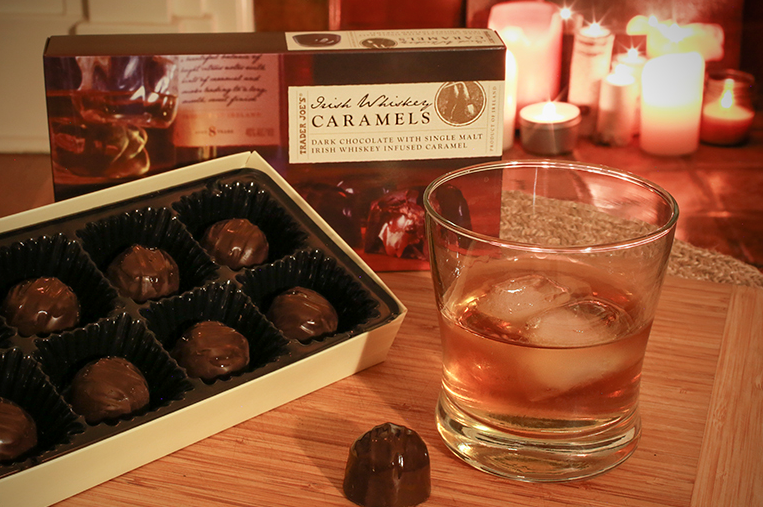 Last year, Trader Joe's introduced their Irish Whiskey Caramels during the holiday season. If your Joe's still carries them, they'd make an excellent addition to your St. Paddy's Day menu. The treats are a mix of slow-cooked caramel and Joe's own "8-year-old, cask strength, single malt Irish whiskey" coated in chocolate. Eat too many of these and you might find yourself a bit more jolly than expected.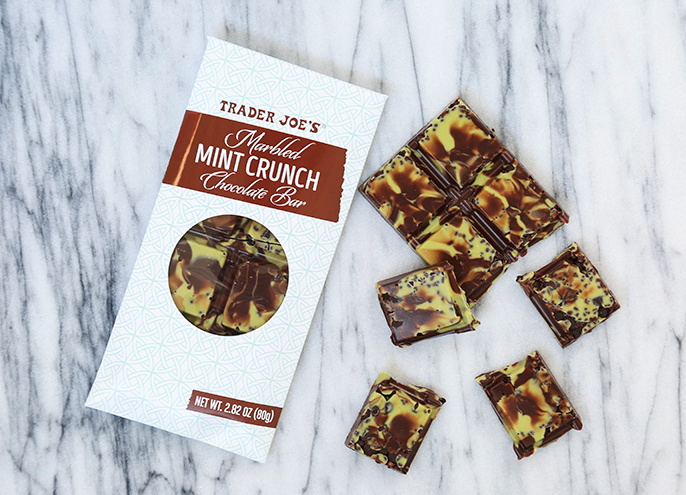 Joe's created their Marbled Mint Crunch Chocolate Bar as an ode to the color green. The natural green and brown-swirled chocolate is actually crafted in Ireland and is the most refreshing-yet-rich treat you can gift yourself this St. Patrick's Day.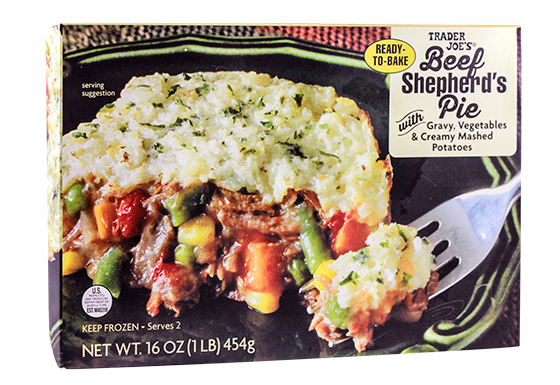 If you're preparing a St. Paddy's Day meal for one, then check out Trader Joe's Shepherd's Pie. Again, this product may not be available at your local TJ's, so call ahead to see if your store still carries it. But if they do, get your hands on one because each pie is packed with beef, veg, and creaming gravy. Hearty, delicious, and very Irish.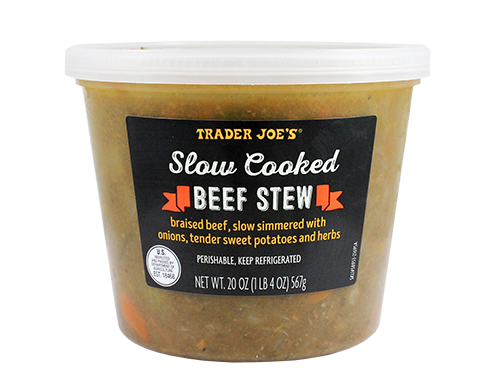 Similar to the shepherd's pie, Trader Joe's Slow Cooked Beef Stew is a great Irish dish to put on the table. The stew is loaded with Angus beef, root veggies (including potatoes, of course), and has been cooked ever so slowly to really pack in the flavor.
Okay, we're officially starving. Have a happy and hearty St. Patrick's Day courtesy of Trader Joe's. We love our Joe so freaking much.