I traded in my menstrual cup for a pair of period gym shorts, and here's how it turned out
It sounds ridiculous, but one of my greatest fears in this lifetime is that I will leak period blood onto a yoga mat or a treadmill at the gym when I'm menstruating. Although there's nothing inherently wrong or gross about period blood, I can't imagine a more horrifying public situation. I've literally had nightmares about this scenario.
That's why, every time my period rolls around, I take extra precautions before I head to a workout. I pop in my empty menstrual cup, slip into a pair of underwear with a panty liner, and wear black leggings so thick they look like they're triple layered (and then send a huge prayer toward the heavens). Which is why I haven't had any leakage yet (knock on wood).
You may already know THINX, the forward-thinking company that creates period-proof underwear that's comfortable, fashionable, and efficient. With their leak proof technology, you can potentially ditch your tampons and menstrual cups every time your period rolls around and instead free bleed into cute underwear that's made to hold quite a bit of liquid.
However, there was something about the period proof gym shorts that made me shake my head in disbelief. I felt like there simply wasn't enough protection in case my uterus decided to gift me with a heavy flow while I was doing squats.
But I decided to put the THINX shorts to the test.
I simply had to find out for myself whether they were worth the hype. So during my last period, I tossed aside my menstrual cup and used only the THINX gym shorts to workout for 4 days straight. (Yes, I washed them every day.)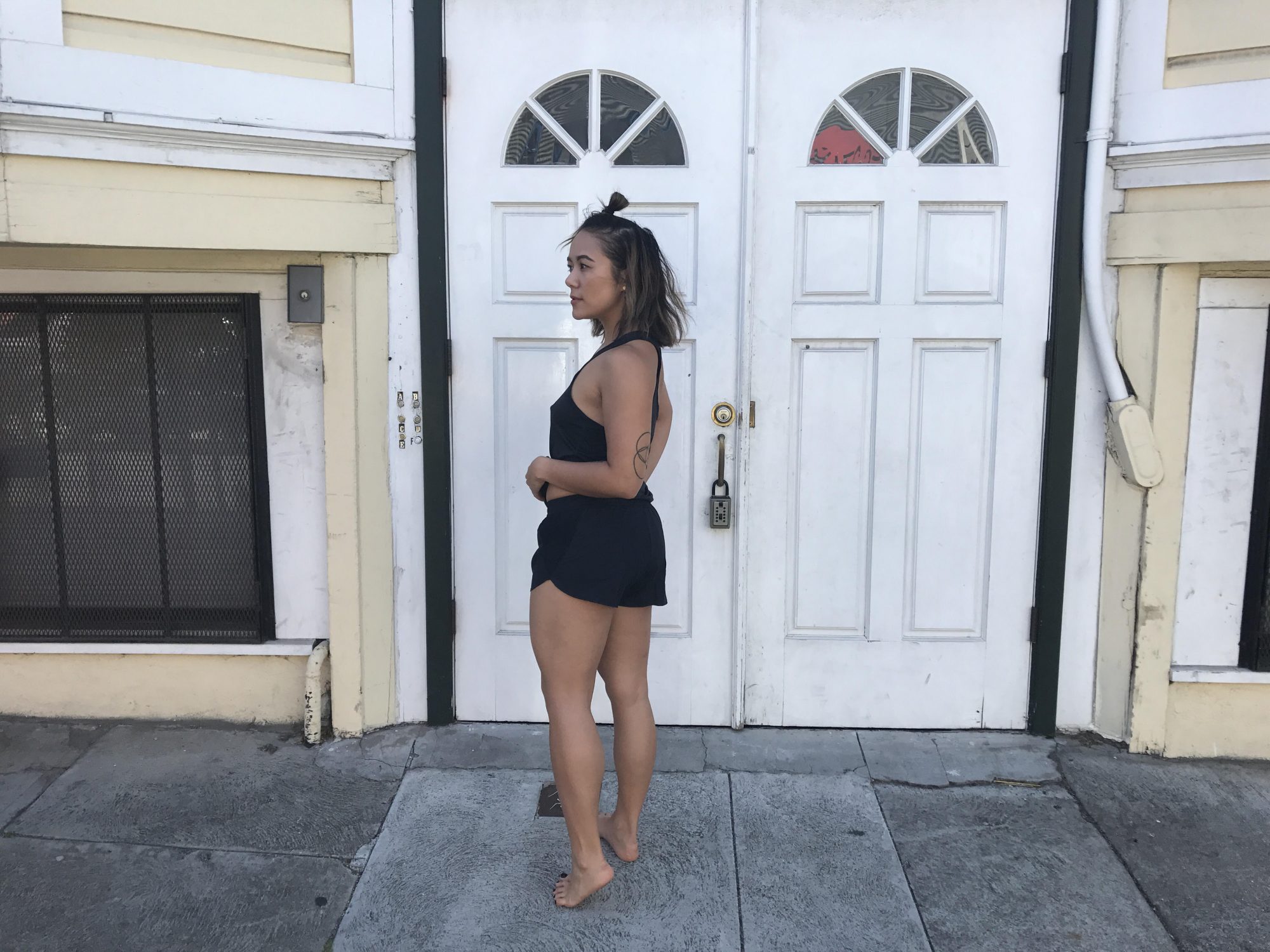 As you can see, these shorts look like any other gym shorts you might buy from Nike or Under Armour. In fact, their quality was just as good as any other major sports clothing retailer. They're soft, durable, and they fit like a glove. So far, so good. The last thing I wanted was for people to be able to tell that I was  actually wearing period shorts.
My flow was pretty heavy the first day I wore the THINX shorts to the gym.
It would have been one of those days when I would change my menstrual cup every couple hours to prevent any kind of leakage. I went to an endurance running class at my gym, which is basically an hour of vigorous sprinting and hill intervals. There's no time to stop and check your flow. Needless to say, I was sweating nervous bullets before we even started our warm-up.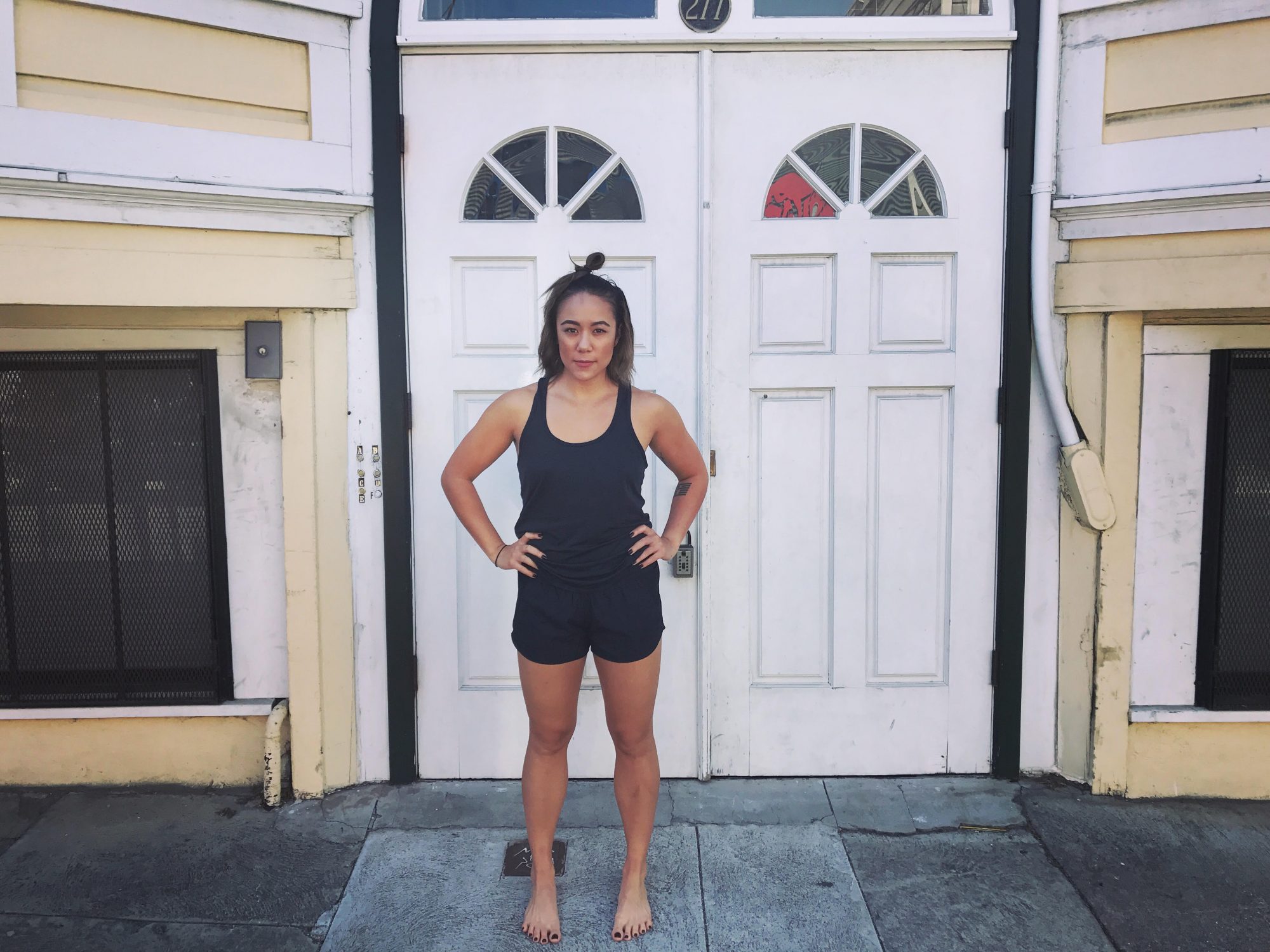 When the class was finally over, I ran to the bathroom, covered in sweat, hoping there was no leakage. Phew. All was good down below. I surprisingly felt pretty dry, and that's all thanks to the moisture-wicking fabric THINX uses in their products. I walked home fairly comfortably and washed my shorts at the end of the day. Easy peasy.
The second day, I decided to do some yoga in my new THINX shorts.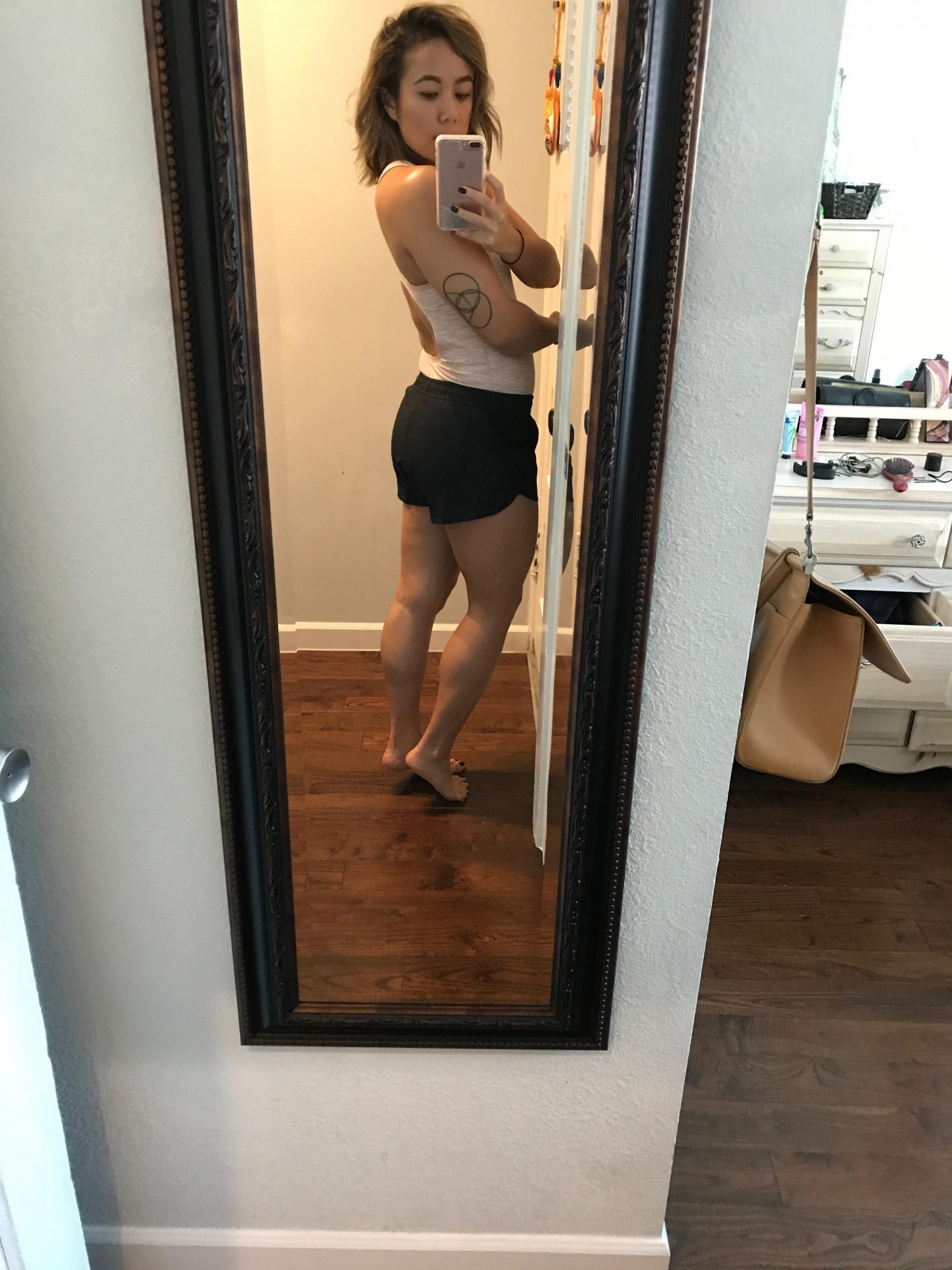 I donned a workout top (my favorite number from Outdoor Voices) and tossed on the shorts, which had air-dried overnight. Naturally, I was pretty worrisome about this trip to the gym as well, because I knew I would be going upside down and sideways and back up again in this Vinyasa yoga class. And the last thing I wanted was a big blood stain on my mat for everyone to see.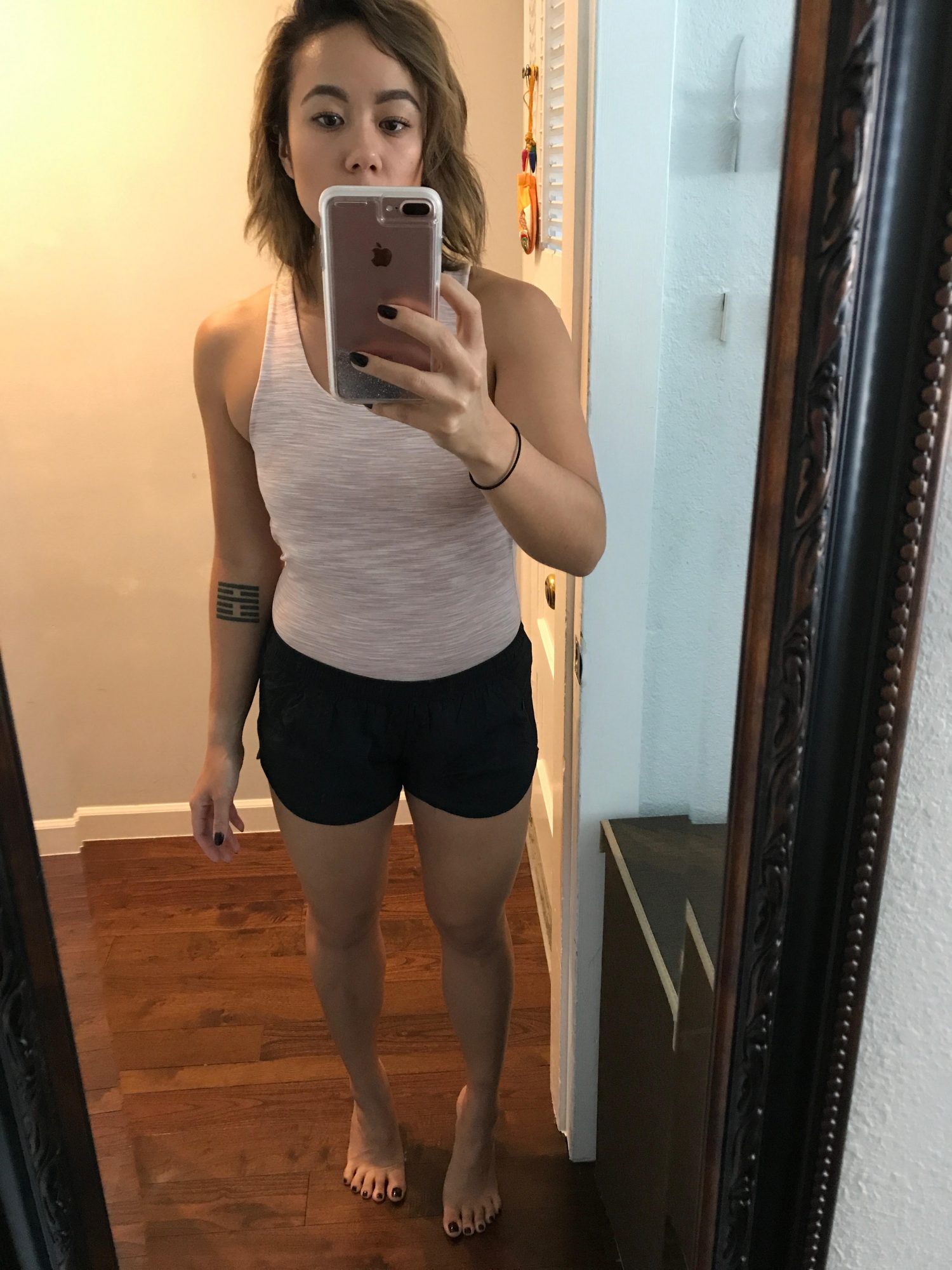 But the day was successful once again, even though my flow was still quite heavy. I started to really trust the shorts at this point, and I was able to let go and really get into my yoga flow. After class, there was even someone who complimented me on my shorts and asked me where I got them. I was happy to share the THINX concept with her.
The next two days my flow was much lighter, and by then, I had no worries at all that THINX would do its job and lift the burden of period concern. I was hooked.
When it comes to your period, you don't want to mess around with your flow. It can be unpredictable and even erratic at times, but these THINX period proof shorts can provide a steady foundation for you when you're just not sure what your uterus has in store for you. At the very least, you can use a light tampon if you have an extra heavy flow that day.
My next period can't come soon enough, because, all jokes aside, these THINX shorts are more comfortable than any other gym shorts I own. Since my period ended, I've actually worn them twice. They absorb all the sweat and make me feel like a high-tech athlete.
Because who needs a menstrual cup when you've got leakproof gym shorts?