Tracee Ellis Ross shared a video of her getting her nose hairs waxed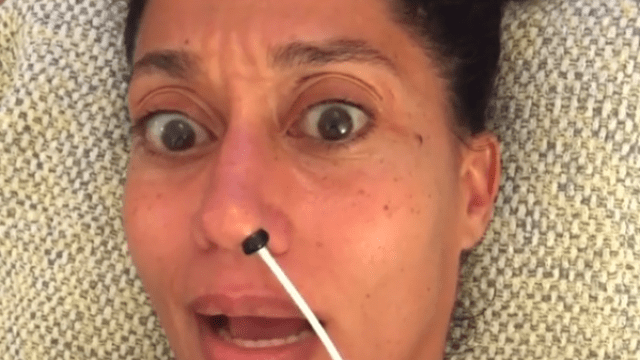 We love it when celebrities let us into their lives — even the strange parts we never envisioned. For example, Black-ish star Tracee Ellis Ross videotaped a nose hair waxing, and to be honest, that was a procedure we didn't even know existed prior to. (Even though we need our nose hairs, we can kind of understand why it's a thing.)
From the video, it doesn't look like the actress is having the best time. In fact, the brief procedure might have been something she was coaxed into. Why do we think that? Well, based on her caption of "HAS ANYONE EVER HAD THEIR NOSE HAIRS WAXED? ~ let this be a lesson to you: just say no."
While the pain looks like it didn't last too long, we can't help but crack up over Ross's face at the very end of it.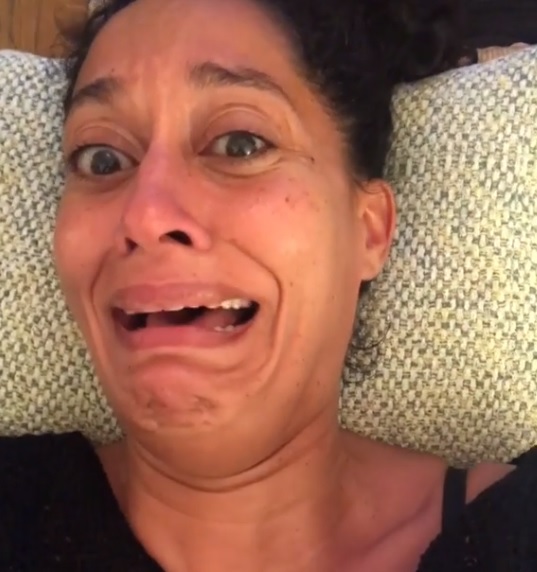 But, allowing us to experience the nose hair wax right alongside her is one of the reasons why we totally love her. In her eyes, being honest and authentic is one of the most important things in the world.
"I don't know if relatable is really the goal, but honest is usually the intention behind things and [being] authentic and sort of true to what is in my heart," she said to Page Six.
Ross isn't a stranger to posting fun videos. Just a few hours ago, she shared this one of her that's, well, sparkling. https://www.youtube.com/watch?v=
Next time we consider getting anything waxed, we'll look to Ross for a little bit of inspiration. Having gone through something as unpleasant as having nose hairs ripped off in an instant makes us realize she's kind of our hero.