Tracee Ellis Ross beautifully speaks for women of color during her powerful Golden Globes speech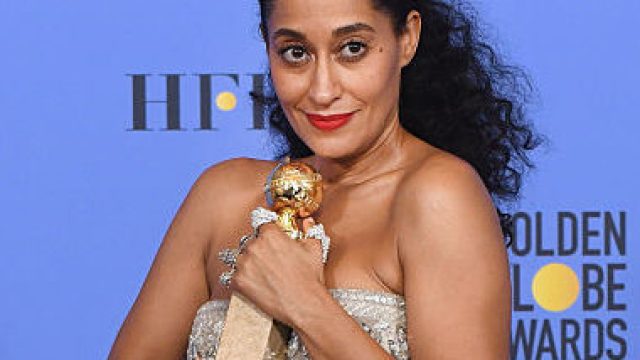 After a mean Emmy snub for her role as Dr. Bow Johnson (aka the mother on the hilarious and poignant Black-ish), Tracee Ellis Ross just won her first Golden Globe award. Ross explained that this was her intro to the live version of the Globes, having never been before and that t it meant so much for her to be there.
In a collected, bubbly, and unsurprisingly beautiful speech, Ross spoke for the "women of color & colorful people whose stories, ideas, and thoughts are not always considered worthy," at once thankful for the advances the industry has made in rewarding hard work regardless of who is providing it, while also calling out that this is still not always the case.
"This is for all of the women of color whose stories, ideas, thoughts are not always considered worthy or important but I see you and we see you," Ross so elegantly stated during her acceptance speech.
https://twitter.com/udfredirect/status/818267578028019712
Ross, who is already a badass genetically for being the daughter of the one and only Diana Ross, looked stunning in a strapless, beaded, nude and white form-fitting gown. She glowed as she accepted the award, her 4th across multiple platforms for her work on Black-ish. She smiled out at her peers with a confident air that she totally deserved. false
"It is an honor to be on this show Black-ish," said Ross, humbly. "To continue expanding the way we are seen and known and to show magic and beauty and sameness of a story and stories that are outside of where the industry usually looks."
This is already a thank-you for the ages. Thank you, Tracee Ellis Ross. May we hear many more speeches from this super talented individual!