You can exchange Toys "R" Us gift cards at Bed, Bath & Beyond — here's how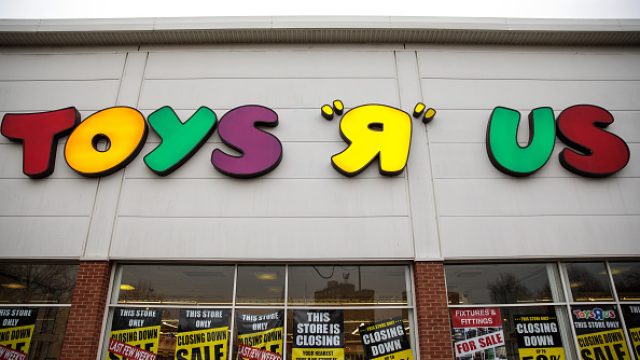 On March 15th, we said goodbye to a major part of our childhood with the announcement that Toys "R" Us would be closing all of its U.S. locations. Nostalgic Millennials everywhere were heartbroken as we reminisced on past trips to the toy store. But even though Toys "R" Us will soon be no more, there's still a way customers can spend their Toys "R" Us gift cards. And it's all thanks to Bed, Bath & Beyond.
The home goods retailer announced on March 28th that it is offering customers the chance to exchange any Babies "R" Us or Toys "R" Us gift cards for Bed, Bath & Beyond e-gift cards. The store partnered with CardCash to make this exchange a reality, and only cards with a value of $20 or more will be accepted. However, shoppers can redeem multiple cards. The offer only stands until April 5th at 11:59 p.m. EST, so if you or someone you know has gift cards you need to use, be sure to make the exchange ASAP.
To trade in your Toys "R" Us gift cards, simply go to the Bed, Bath & Beyond website and input your card number and name of the store you got it at. The replacement e-gift card will then be emailed in one business day.
Unfortunately e-gift cards at the lifestyle emporium won't have the same value as the old Toys "R" Us gift cards. Currently, a  gift card from the toy seller with $100 on it will net $64.20 in store credit at Bed Bath & Beyond.
Toys "R" Us will accept gift cards in-store until April 21st, so if you live near one of the chain's physical locations, now would be a great time to buy an on-sale Furby to satiate your '90s nostalgia.
Since Toys "R" Us and Babies "R" Us have already shut down their websites, receiving store credit at Bed, Bath & Beyond is a good way to make sure that customers who don't live near physical stores can still put their money to use. And while customers might not be able to buy that Bop It they were hoping for, they might still finds something they like. One thing's for sure: We'll really miss Toys "R" Us.