Disney's latest Toy Story restaurant is Woody themed, and sounds rootin-tootin delicious
This summer, the toys are back in town. Walt Disney World in Orlando, Florida is set to open up a brand new expansion at Hollywood Studios that's all about our favorite play things, Sheriff Woody and Buzz Lightyear. Toy Story Land will be an area dedicated to the beloved Disney and Pixar movie, that will shrink us down to the size of a toy so we can race along with Slinky Dog, and go for a whirl with some little green aliens.
But the new land isn't just about the new attractions going in there — there's going to be food there, because of course. Toy Story Land will feature a shiny and new quick service restaurant, Woody's Lunchbox. As you can probably guess, it's themed around everyone's favorite neurotic pull-string cowboy and according to the Disney Park's Blog its menu features "sandwiches and sides that blend classic flavor combinations with a modern twist, plus nostalgic soda floats and specialty beverages."
Basically, think like what you used to find in your lunchbox as a kid, but with more of a modern adult — and delicious — twist. The location will have both breakfast and lunch offerings (and some will carry over to dinnertime, too). Honestly, forget the cool rides in Toy Story Land, you want to go just for the food.
S'more French Toast Breakfast Sandwich: "Oozy goodness in a chocolate ganache- and marshmallow-stuffed French toast topped with graham cracker crumbles."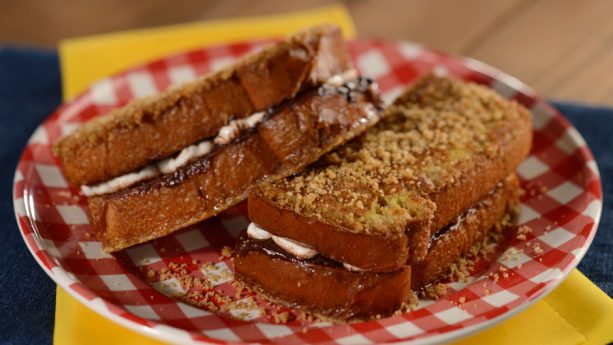 BBQ Brisket Melt: "Texas-style smoked brisket features cheddar, Monterey Jack, pickles, and BBQ sauce on garlic butter-grilled sourdough."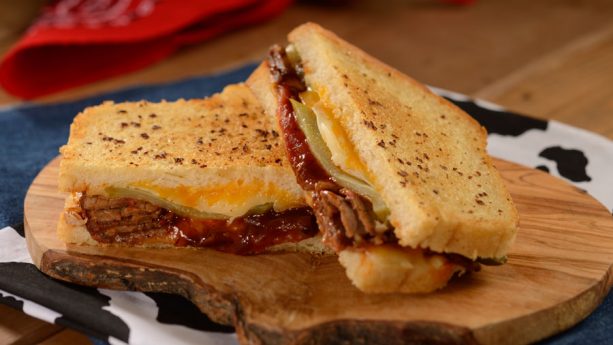 Monte Cristo with Raspberry Jam: "Woody's version of this classic sandwich has layers of ham, turkey, Swiss, and raspberry jam…and is grilled to a golden brown."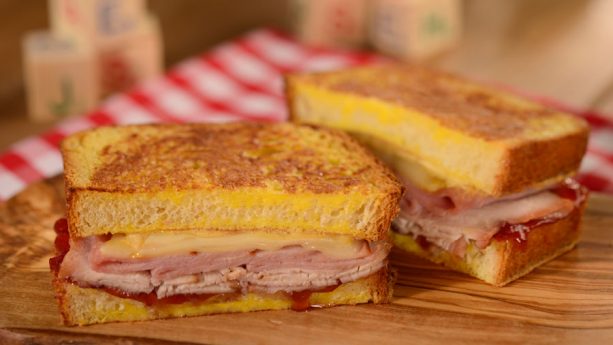 Breakfast Bowl: "The green army men line up for this hearty bowl of potato barrels, brisket-country gravy, and scrambled eggs."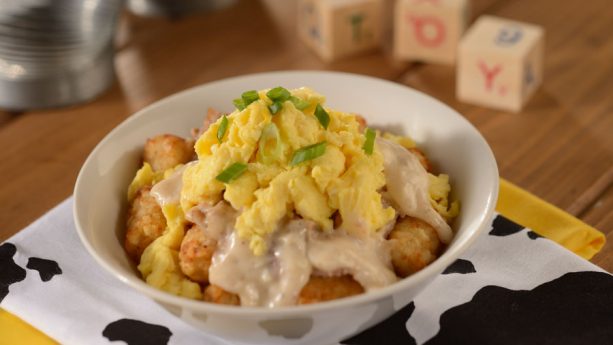 Totchos: "Potato barrels, corn chips, chili, and cheese."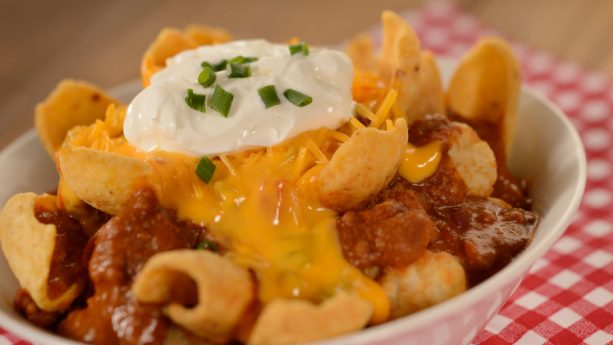 Also, please say hello to the desserts, like this Pop-Tart inspired treat, in two flavors: "Raspberry Lunch Box Tart garnished with Icing and Dried Fruit and Chocolate-Hazelnut Lunch Box Tart garnished with Icing and Caramelized Bacon."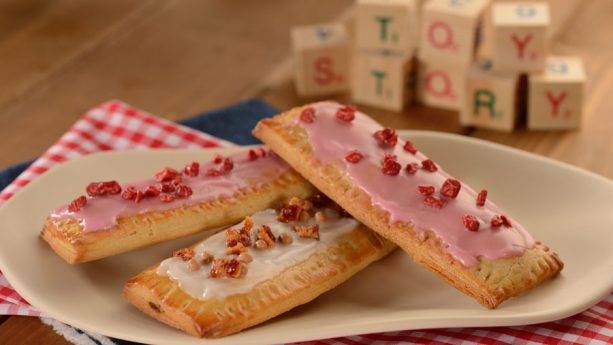 And, some out-of-this-world soda floats: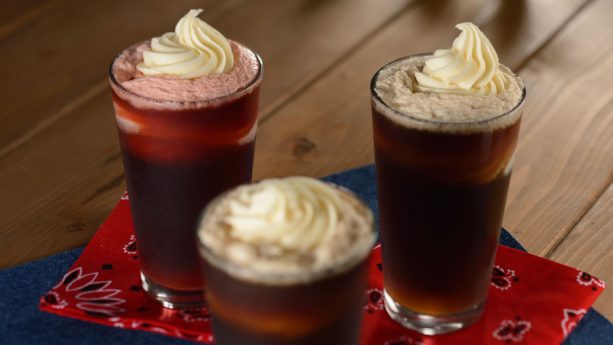 You can find these offerings and so many more when Toy Story Lands open on June 30th at The Walt Disney World Resort.