The teaser for Toy Story 4 just dropped, and you're going to cry a little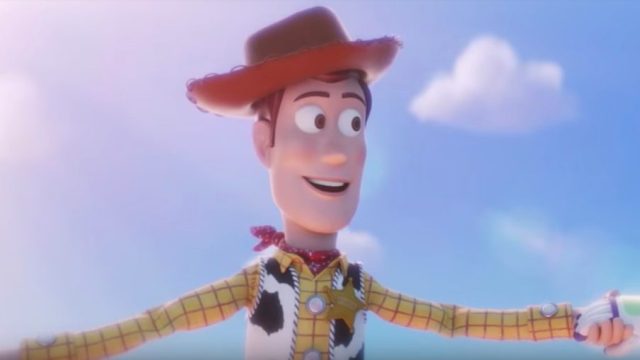 Pixar fans have been not-so-patiently awaiting news of Toy Story 4 for, well, years. Toy Story 3 debuted in 2010, and since then the creative geniuses behind one of our favorite franchises ever have been keeping the possibility of a sequel under wraps. Now, at long last, we've got the first official look at Toy Story 4, so prepare to both laugh and cry.
While this new teaser trailer doesn't give away too much about the movie, it definitely looks like all our favorite characters will be back, along with the addition of (unique) newcomer Forky, voiced by Tony Hale. The minute-and-a-half teaser is set to the classic Judy Collins song "Clouds," and it's going to give you all the feels.
https://www.youtube.com/watch?v=LDXYRzerjzU?feature=oembed
In a statement to Entertainment Weekly released with the trailer, director Josh Cooley said, "Like most people, I assumed that Toy Story 3 was the end of the story. And it was the end of Woody's story with Andy. But just like in life, every ending is a new beginning. Woody now being in a new room, with new toys, and a new kid, was something we have never seen before. The questions of what that would be like became the beginning of an entertaining story worth exploring."
As for how Forky fits into the mix, Cooley added, "The world of Toy Story is built upon the idea that everything in the world has a purpose. A toy's purpose is to be there for its child. But what about toys that are made out of other objects? Forky is a toy that Bonnie made out of a disposable spork, so he's facing a crisis. He wants to fulfill his purpose as a spork, but now has a new toy purpose thrust upon him."
A synopsis for the movie reveals that Forky reluctantly joins the gang on a "road trip adventure" in which Woody learns "how big the world can be for a toy," and we can't wait. Toy Story 4 opens in theaters on June 21st, 2019.