The total cost of the Oscars ceremony is a mind-boggling $44 million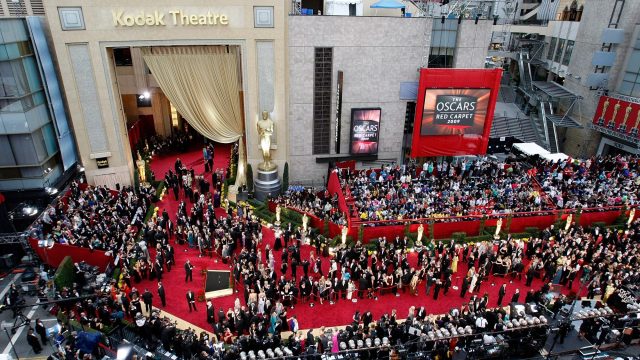 We already know the Oscars are Hollywood's biggest night. The event is glamorous, star-studded, and, not surprisingly, super expensive. In fact, according to a report from WalletHub, the total cost of the Oscars ceremony is… wait for it… a staggering $44 million.
We'll just repeat that in case you fainted from shock: The total cost of the Oscars this year is $44 million!
What else costs $44 million, you ask? A nuclear reactor, NBA player Stephen Curry's salary over four years, and the total production budget of Seth Rogen's 2014 film The Interview. Just to put things into perspective.
So why does it cost so much? For starters, it's not as if the red carpet is just your basic carpet from Wayfair. No, no, friends. Hollywood's A-listers will be strolling this 16,500-square-foot rug, so naturally it costs $24,700 for the whole thing.
And if you're a guest attending the Oscars? Well, then things get even more pricey. That very expensive red carpet will be filled with actresses wearing gorgeous, couture gowns and jewels worthy of bodyguard protection. So it's no wonder the typical cost of an A-list actress' Oscars look is $10 million.
If you're just an "average" attendee, meaning not an A-lister but good enough to nab an invite, then you're looking at $1.5 million for the night. A first-timer? Your lewk will run you $266,000.
Those commercial breaks you're thankful for so you can grab a snack? The cost of a 30-second commercial during the Oscars telecast is $2.8 million (48% less than the Super Bowl).
And if you're lucky enough to win a golden guy that night? You're not only walking away with pride, but also $900 worth of hardware.
The figures are staggering, right? Here's another one for you: This is only the second time in Oscars history that both a woman and a black man are nominated for Best Director.
If anything, we think that figure should be wayyyyyy up.