This tortoise is single-handedly saving his species by doin' it
Diego the Tortoise is a well known Galapagos tortoise, who is trying his hardest to save his species. And, well — we're all adults. We know how that kind of thing works. Let's just say that at the age of 100+, our pal still has a pretty active social life with the ladies.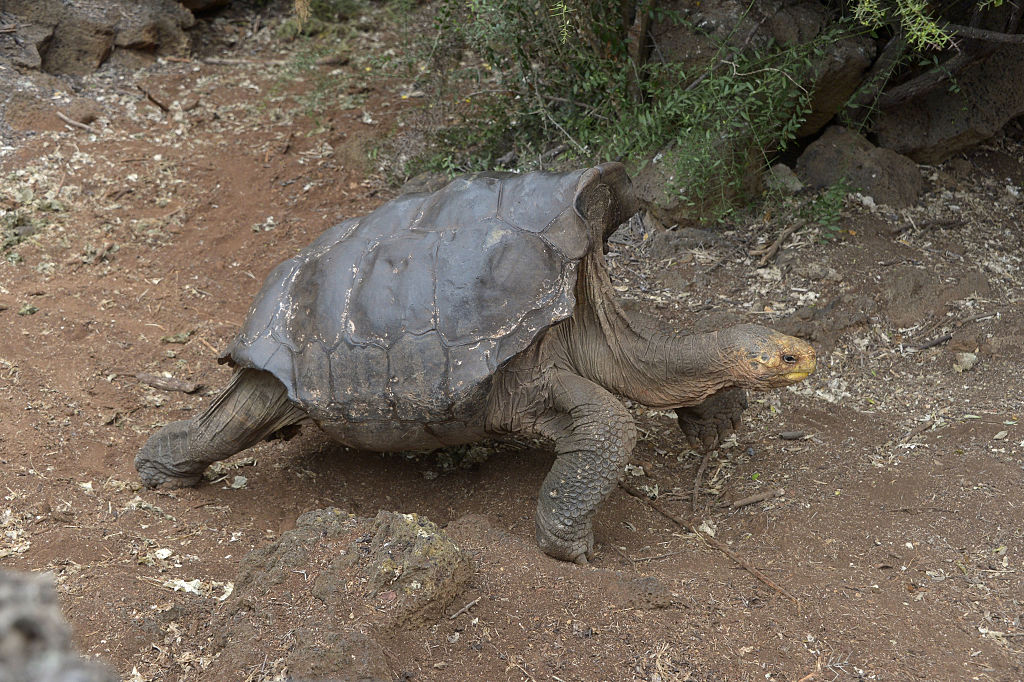 Really — to put it in numbers, Diego has fathered at least 800 kids, even though many figure that number to be well over a thousand. Placed on the island of Española, he's done quite a good job at reproducing. For example, just a few decades ago, there were only 12 females and two males of his kind on Española. Now? He's the king of Española, and is reproducing at numbers way greater than the two other male tortoises under watch he lives with (he also currently bunks with six females, who are a big part of the equation.)  It's been predicted that about 2,000 tortoises currently live there today.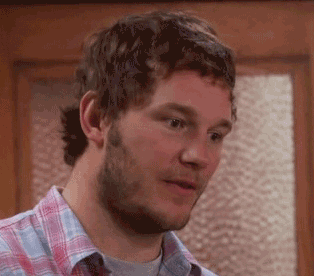 "We did a genetic study and we discovered that he was the father of nearly 40 percent of the offspring released into the wild on Española," said Washington Tapia, a Galapagos National Park tortoise preservation specialist.
Diego didn't always live in Española. In fact, he actually came from San Diego — hence his name. He actually called the San Diego Zoo home for many years, before being relocated. According to the zoo, Diego was brought on board for an exhibition back in the 1930's. After his breed was labeled as endangered in the 1960s, he was moved out to try and help matters. Well, help he did.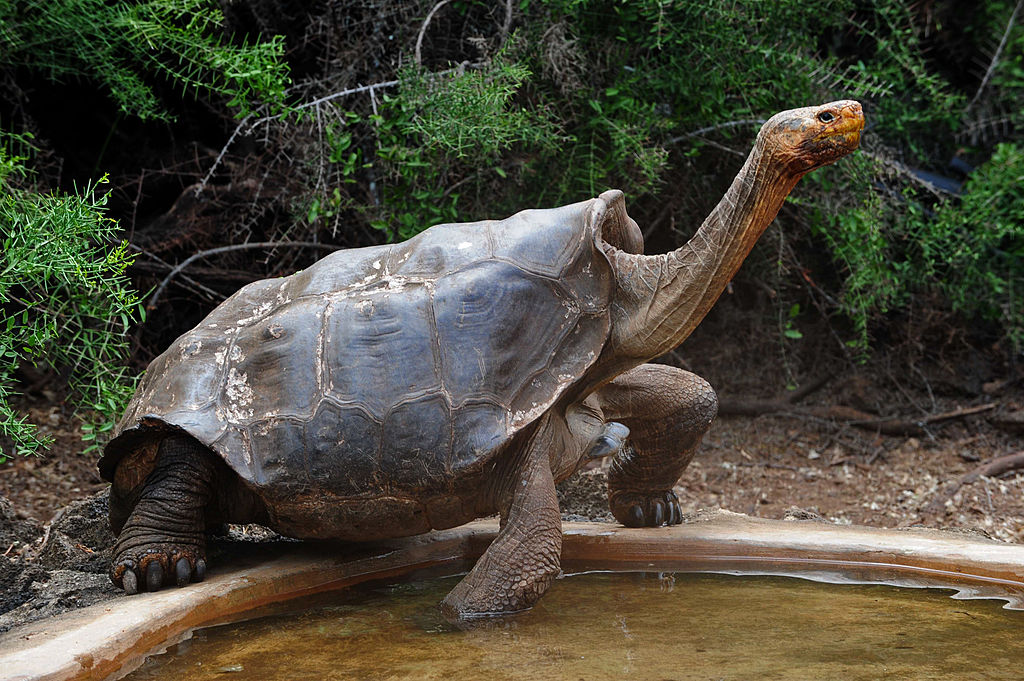 He's such a hero that the San Diego Zoo still carries a plush of him. I'm pretty sure that if turtles had the capability of building honorary statues, there'd be one created of Diego in a heartbeat. After all, they owe him their lives.
https://www.youtube.com/watch?v=sOYfGIFQbBA?feature=oembed
While Diego is definitely quite the old man, and most tortoises of his type live to be around 100 years give or take, it's not impossible for him to keep on trucking. In fact, just last year, the San Diego Zoo had to say goodbye to one of Diego's buddies — a Galapagos tortoise named Speed, who was 150 years old. And that's just a prediction — Tommy Owens, who serves as the lead keeper at the zoo's reptile department, says that Speed could have even been as old as 200. Speed had spent around 80 years at the zoo, so the two of them were definitely roommates back in the day.
Diego, we salute you. Keep doing what you're doing!