Tortilla chips are being recalled, so hold on to your guac for dear life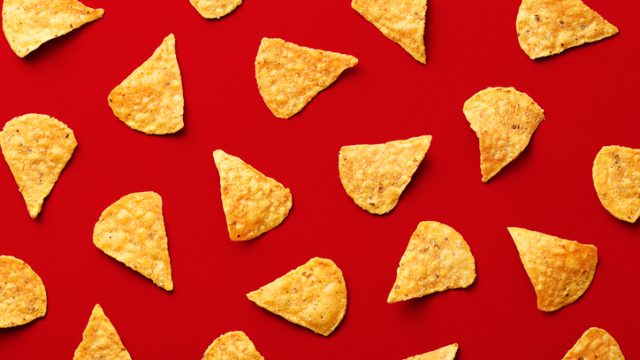 On May 2nd, the U.S. Food & Drug Administration released an announcement issuing a voluntary recall of certain Utz and Weis brand tortilla chips. The recall is the result of a "potential contamination of undeclared milk allergen," according to the FDA, meaning this milk ingredient was not disclosed on the chip bag's label. As of today, May 8th, no illnesses caused by this mistake have been reported.
Because the dairy allergen was not noted on the label, those with a lactose or milk allergy could be subject to serious or life-threatening reactions if they consume these tortilla chips. The FDA recommends that consumers who have bought the affected bags either return them to the store for a full refund or throw them away.
The FDA provided a list of expiration dates of the contaminated chips on its site; they range from May 26th, 2018 to December 15th, 2018, and have varying UPC codes. No other brand products besides those listed are being recalled.
Today.com reported on May 7th that Target, Kroger, and Publix all distributed the contaminated bags and have since warned customers to check the UPC labels and expiration dates before diving in.
This food recall comes soon after April's salmonella-related egg recall, and that month's romaine lettuce scare; the Centers for Disease Control and Prevention (CDC) reported that the majority of romaine lettuce being sold nationwide was potentially carrying E. coli.
The first death related to the romaine lettuce E. coli outbreak was just reported on May 2nd, but more than 120 people have been confirmed sick.
This is yet another reminder to always stay vigilant about FDA recalls and CDC warnings. For those who have milk allergies, we hope you stay safe and remember to read the UPC codes on your tortilla chips before eating.