Torrid's new "Sailor Moon" collection will inspire the Sailor Scout in you
The year 2018 has just begun, and we are already pumped for some of the new collections coming our way. If you hold equal love for '90s anime and putting together a fly outfit, then you'll be overjoyed to hear that Torrid is releasing a Sailor Moon-inspired collection! Now we don't have to choose between indulging our childhood nostalgia and keying into the current fashion wave, because we can truly have it all
The fabulous plus-size label Torrid will be channeling some of the best-animated looks of the '90s with a line inspired by Usagi's iconic costume, a current patchwork denim jacket and a cute tank top emblazoned with Usagi's transformative (and timeless) phrase, "Moon Prism Power, Make Up."
The prices range from $39 to $99, and the collection officially launches on Torrid's website on January 9th. So now, rather than slumping into the winter blues that so often hit in January, we can channel the moon powers we grew up watching and adoring.
Since we have less than a week until the collection is available on the website, we figured it'd be the ideal time to give you a preview of its lovely offerings.
1Sailor Moon Patched Denim Jacket, $98.90
2Sailor Moon Skater Dress, $78.90
3Sailor Moon Hooded Cardigan, $64.90
4Sailor Moon Kimono, $44.90
5Sailor Moon Leggings, $38.90
6Sailor Moon Lace Back Tank Top, $38.90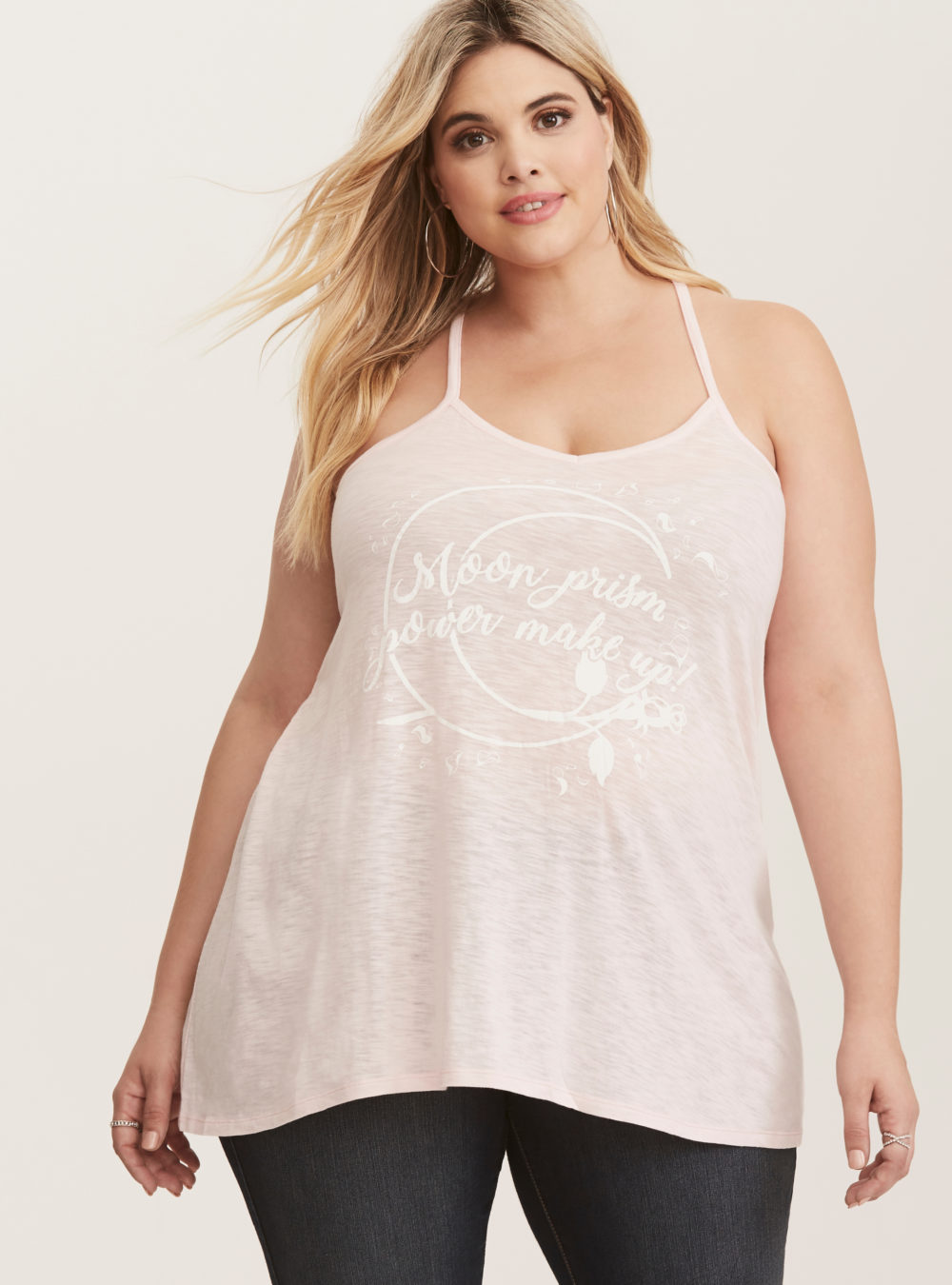 We're ready to snuggle up to this whole collection so we can get even closer to channeling our latent moon powers.