Torrid launched a line of plus-size wedding dresses—and everything is under $200
It's no secret that weddings are hella expensive, even if you're not the one getting married. Anyone who's been a bridesmaid before knows that it can cost serious coin. Between the dress, shoes, hair, and makeup (not to mention all the events leading up to the big day), it adds up—quick. And if you're the bride? Don't even get us started on those expenses.
Plus-size lifestyle brand Torrid has stepped up to the challenge of creating chic, budget-friendly dresses—in inclusive sizes, no less. Launching today, the brand is presenting the "Wedding Shop," a capsule collection of 10 wedding dresses and four bridesmaid dresses in a variety of colors.
"This limited-edition capsule was made with love for curvy women who deserve to look and feel like the beautiful bride they are," the brand said in a press release. "From traditional lace with detailing like covered buttons, to simpler, contemporary silhouettes, the collection covers a range of choices to fit the brides' curves and personality."
Browse the Torrid Wedding Shop items below.
Torrid White Lace Midi Dress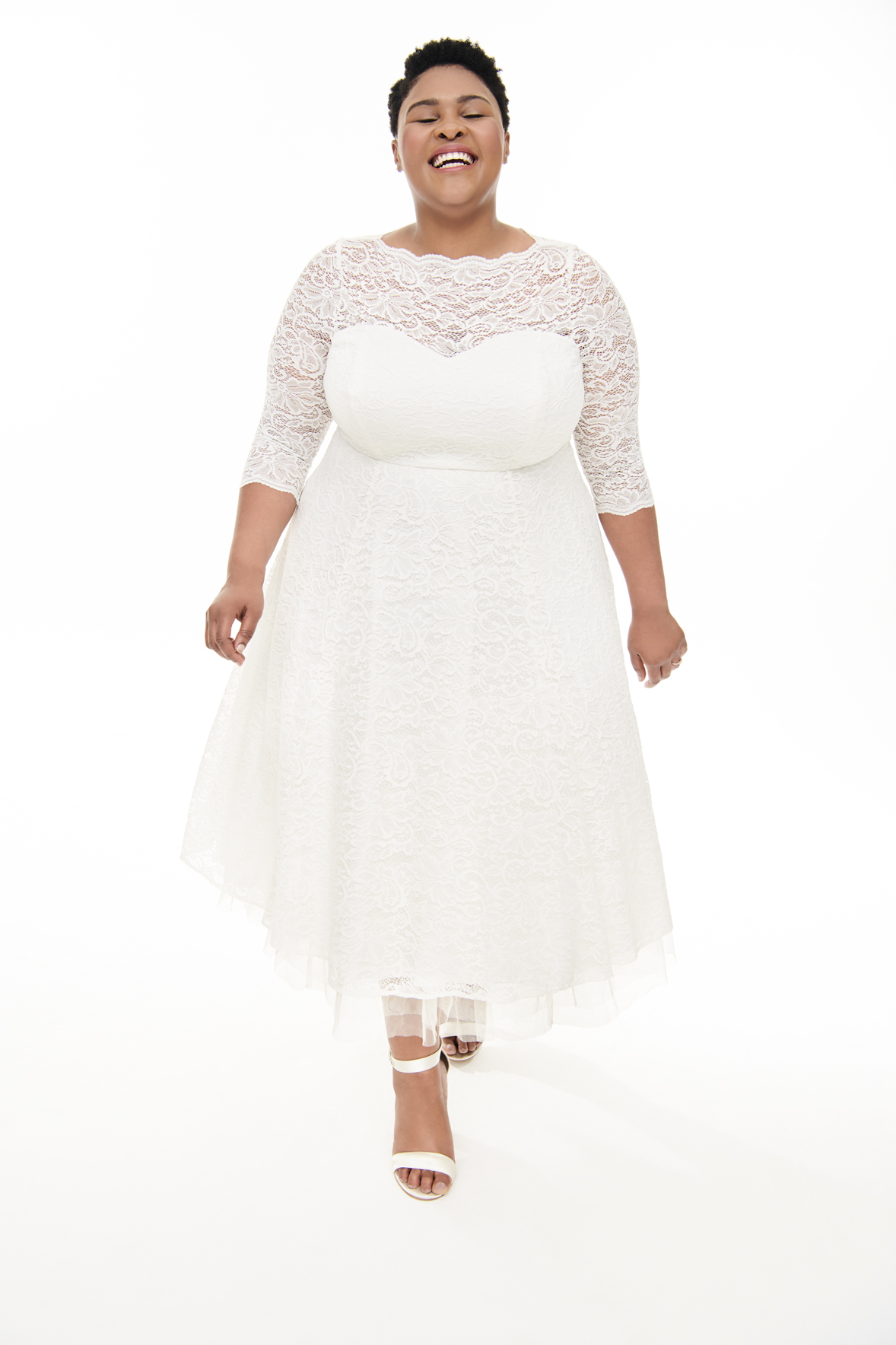 How cute is this tea-length dress?
Torrid Lace Off Shoulder Formal Gown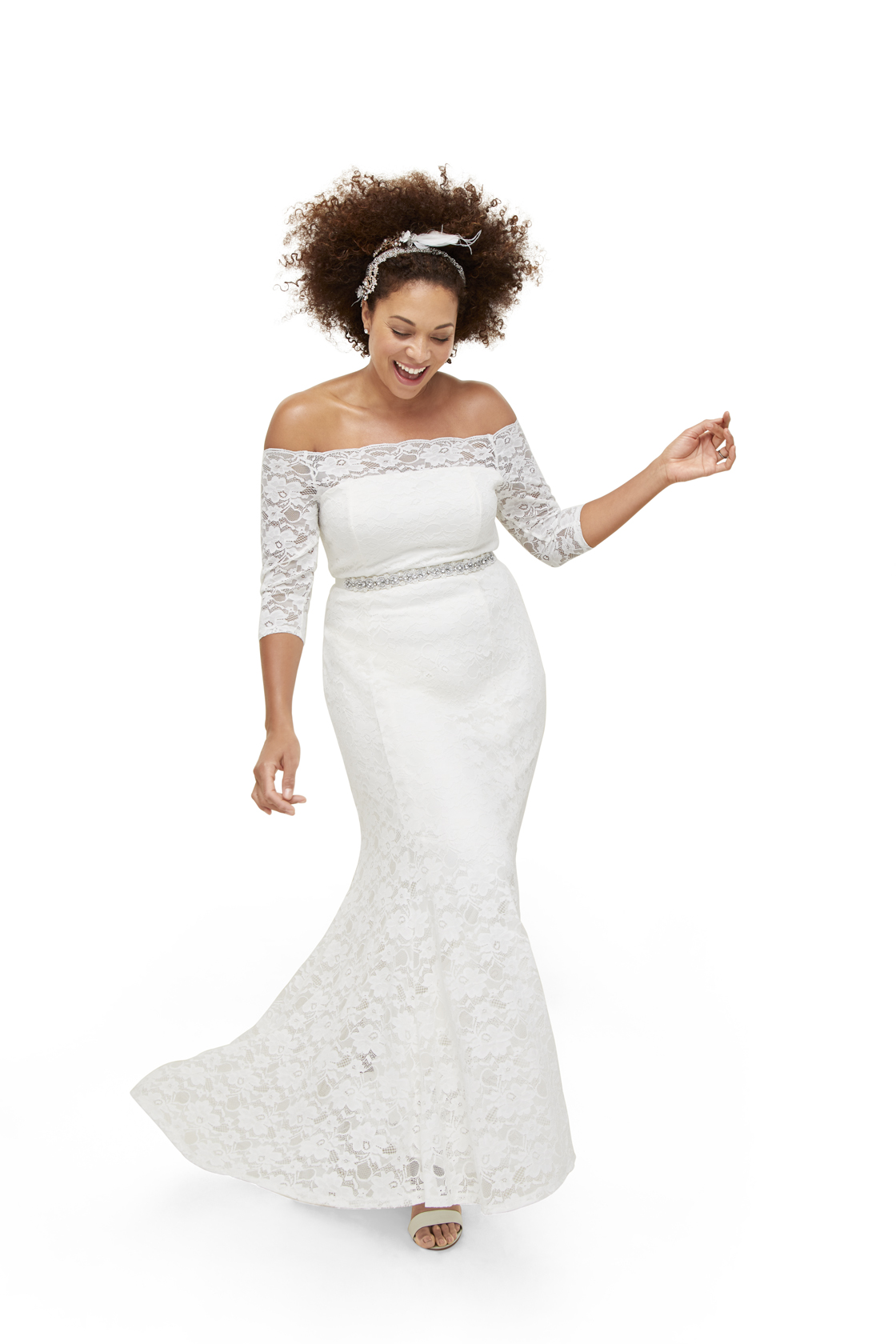 A traditional lace wedding gown is hard to argue with.
Torrid Ivory Woven Skate Dress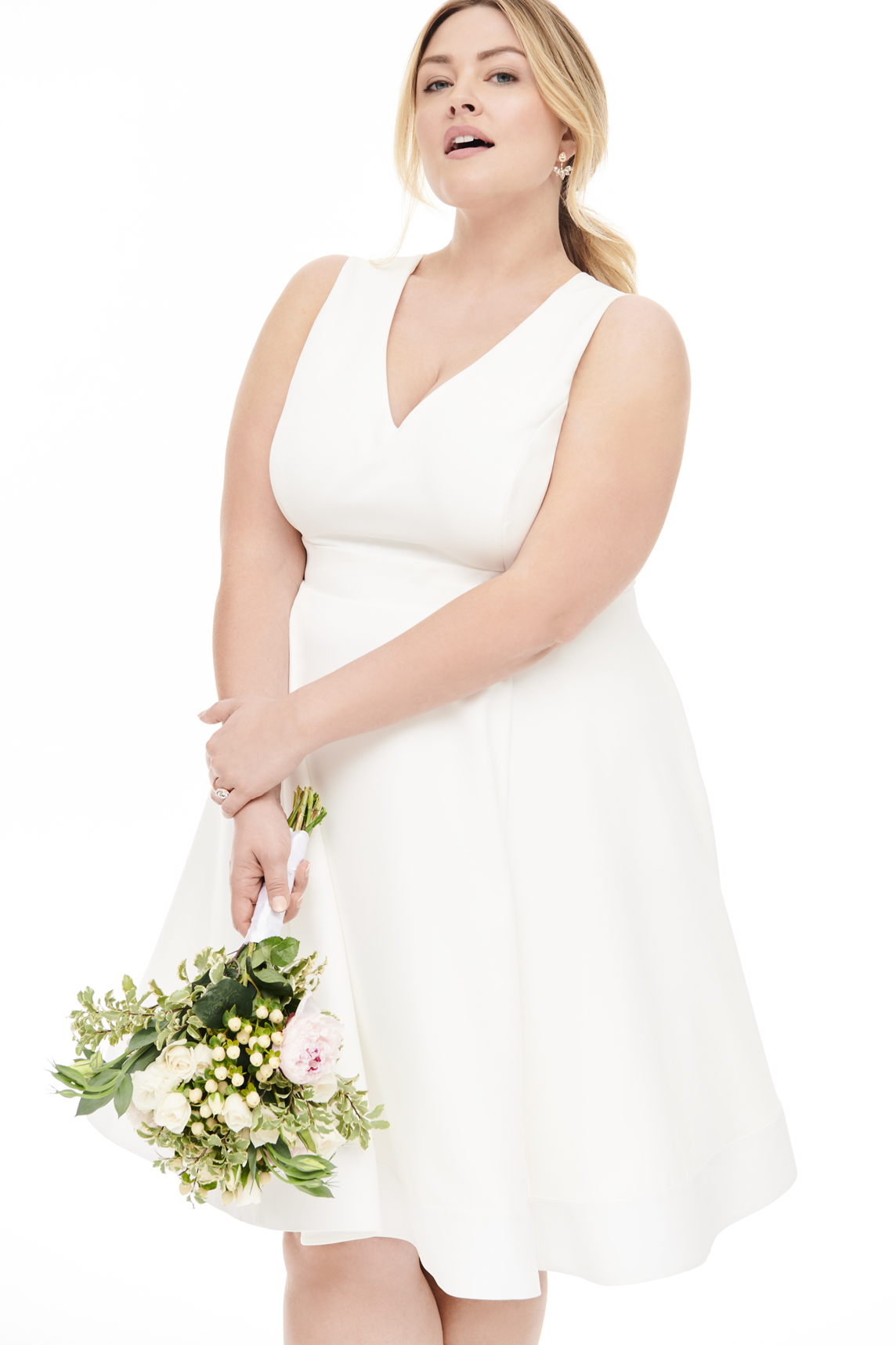 Short and sweet.
Torrid Ivory Lace Cold Shoulder Dress
Perfect for getting hitched in spring.