Torrid launched a Jurassic World-inspired collection, so snag a "Clever girl" shirt while you can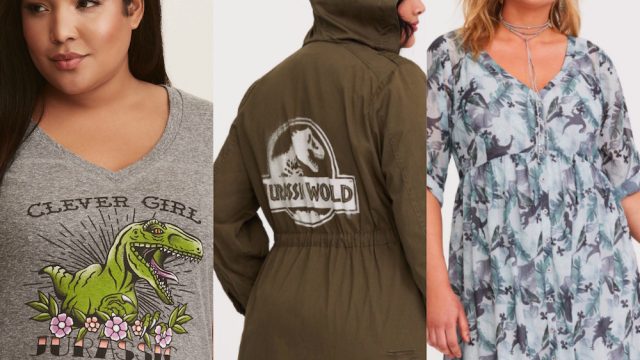 The new Jurassic World film is only a few weeks away from premiering, and fans are getting ready. It never hurts to show up with a bit of swag, which is why we're so excited about the new collaboration between Torrid and Universal on a Jurassic World-inspired collection. Few brands can do film collaborations as successfully as Torrid has. We are still dreaming about its perfect Torrid x Star Wars-themed collection or their absolutely adorable Torrid x Sanrio Hello Kitty collab, so you know this is going to be good.
Jurassic World opens in theaters on June 22nd, so there's plenty of time for you to snag these goodies before the big day. The 12-piece capsule collection features a hooded anorak, midi skirt, T-shirts, and more with every item costing between $32.90 and $64.90. Not only is the line inspired by the upcoming new film, but it pays homage to the original empire in a few of the designs as well. So if you're a die-hard fan of the original, you're going to need to pick up the classic T-shirt. It'll be like you visited Jurassic Park IRL.
Head on over to Torrid.com and pick up the exclusively online Jurassic World collection now.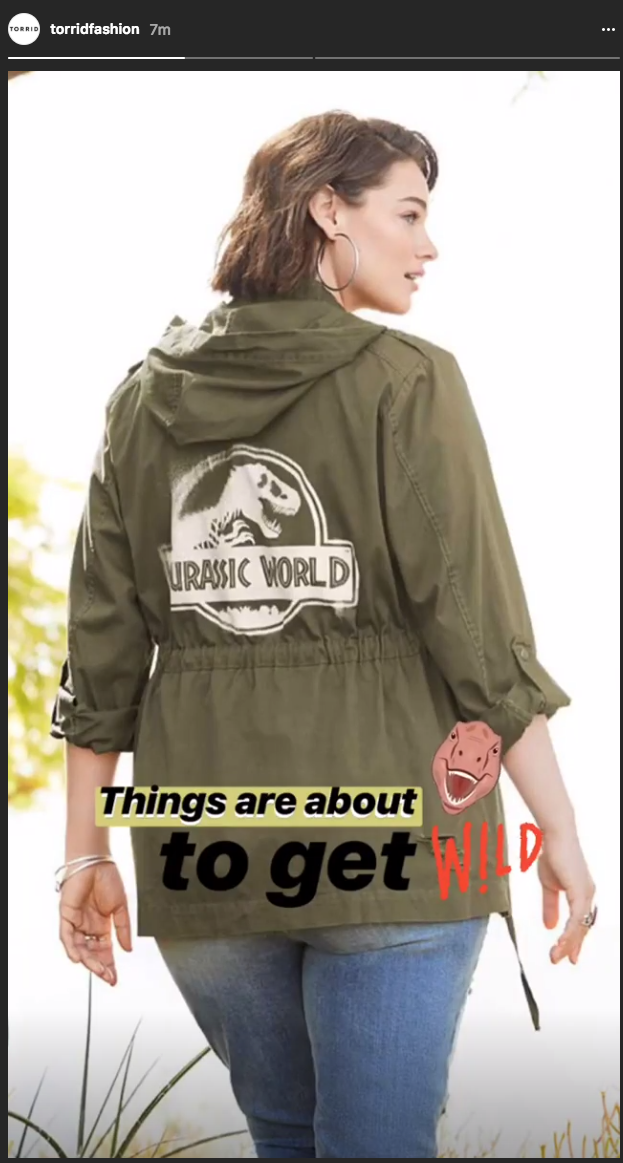 You can find all the other items here.
With summer on the horizon, it's time to stock up on T-shirts anyways, so why not grab one featuring the iconic JP logo?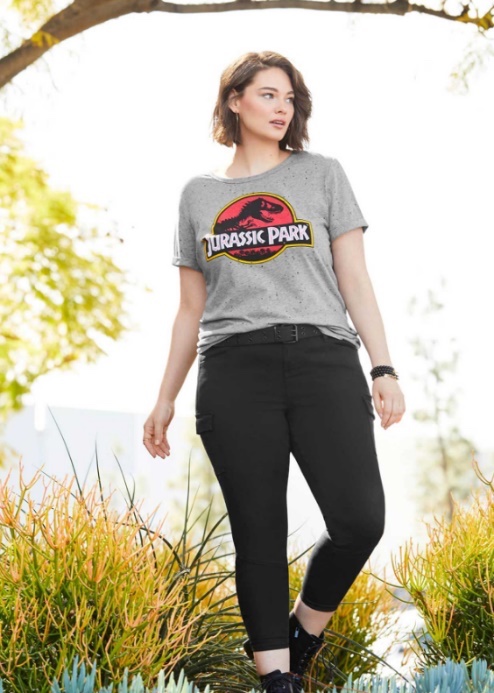 Julianne Moore herself could have worn this in the sequel.
And since we're all about floaty dresses, this swingy number couldn't be more perfect.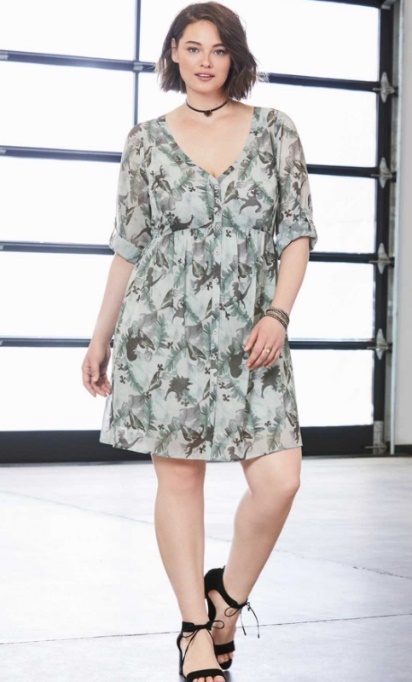 The dino design is so subtle, everyone will be delighted when they figure it out.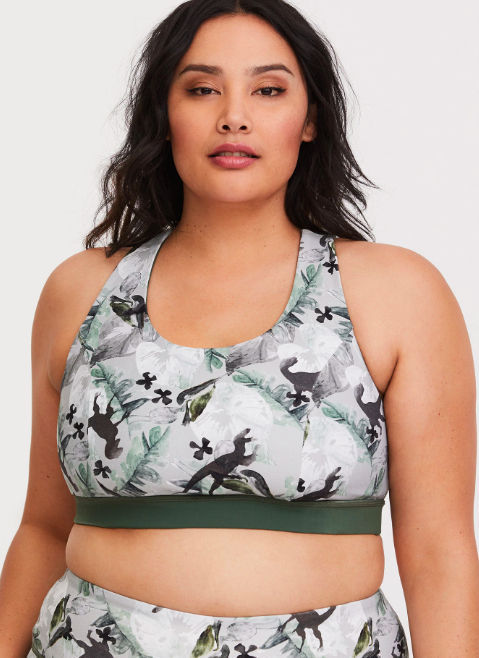 You're going to kick ass at every workout with this bra.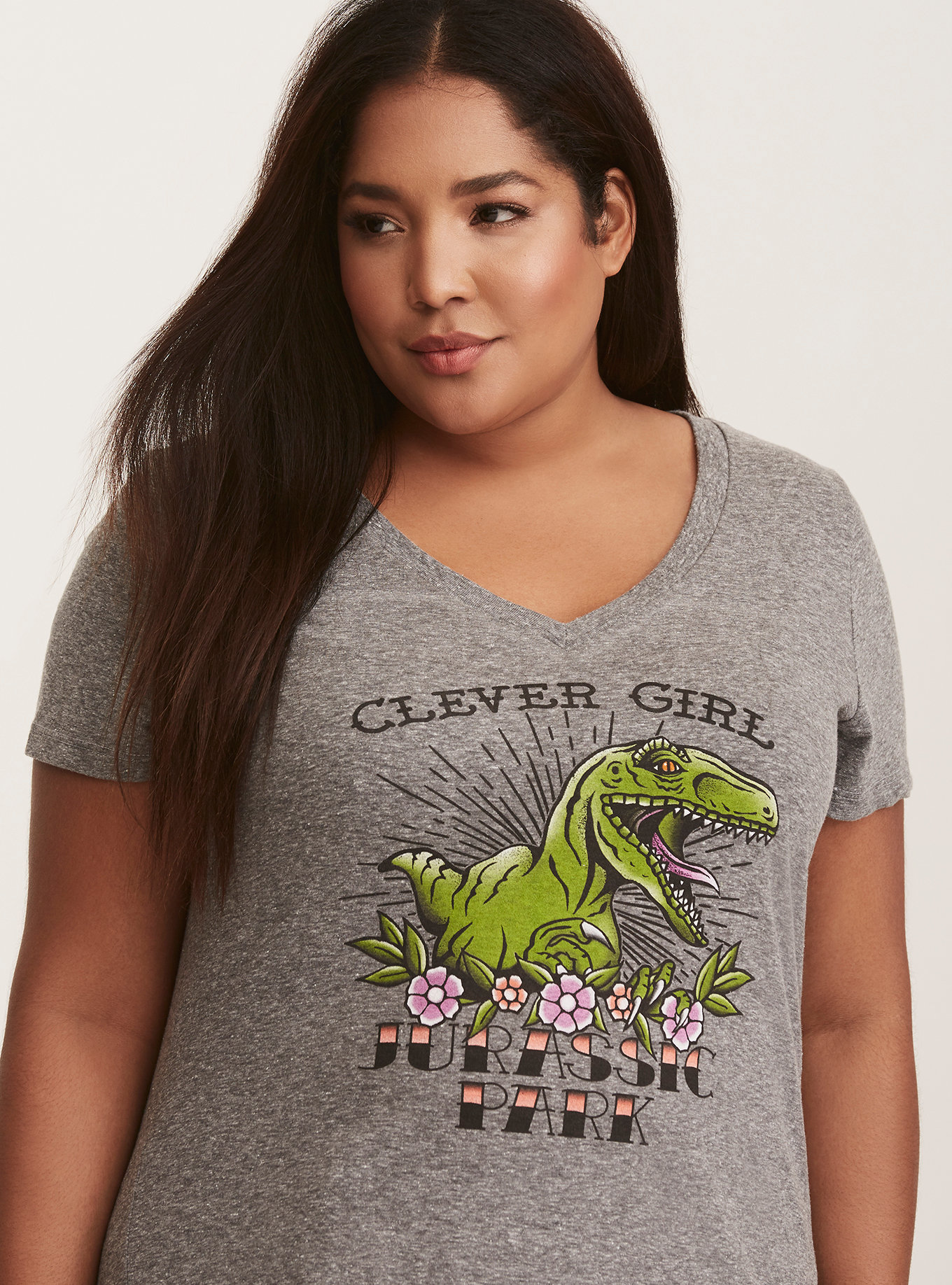 ICONIC.
Head on over to Torrid and check them all out for yourself.