Torrid is coming out with a "Once Upon a Time"-inspired collection and it's a serious fairytale
There is no secret that kids love fairytales because they're full of magic and awesome. It also shouldn't come as a surprise that even when we grow up and become adults, we don't lose the love for magic and the unknown. That's why we're no joke excited about the latest collection from Torrid. The company announced that they have a new collection inspired by Once Upon a Time, and it looks straight out of our dreams.
Torrid, the fastest-growing brand in plus-size fashion teamed up with ABC Studios to design a collection based on the TV show Once Upon a Time, which launched today exclusively at Torrid.com.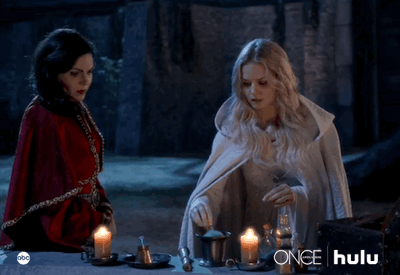 "We can't wait to share the magical world of Once Upon a Time with our customers, says Kate Horton, SVP, General Merchandising Manager at Torrid. "There's something irresistible about the show's fairytale characters, whose stories and costumes inspired this collection.
The seven-piece, limited-time collection includes designs that are inspired by the beloved characters from the show, and will help you dress like the queen you are in everyday life.
"Now fans can dress up like Emma Swan, Snow White, Hook or the Evil Queen, adds Horton. All of these pieces are expertly designed and fit for women sizes 10 to 30. This is truly the stuff of fantasy.
You can get your hands on your very own Emma Swan red (faux) leather jacket, $78.80.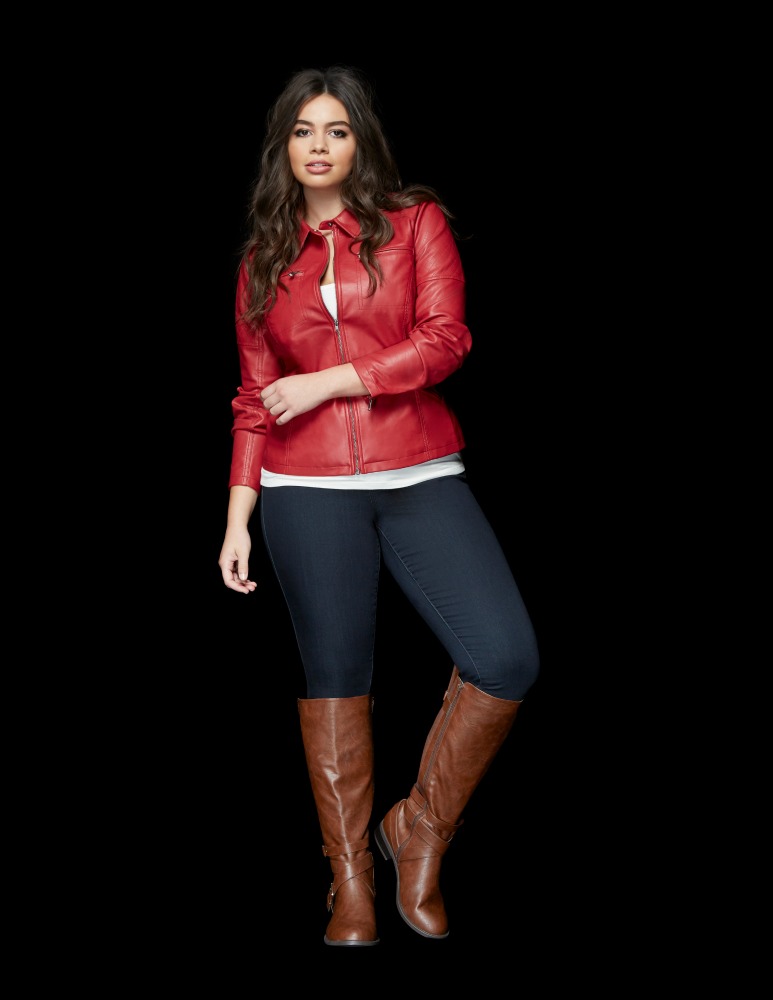 This Regina dress is so pretty, it's poisonous, $74.90.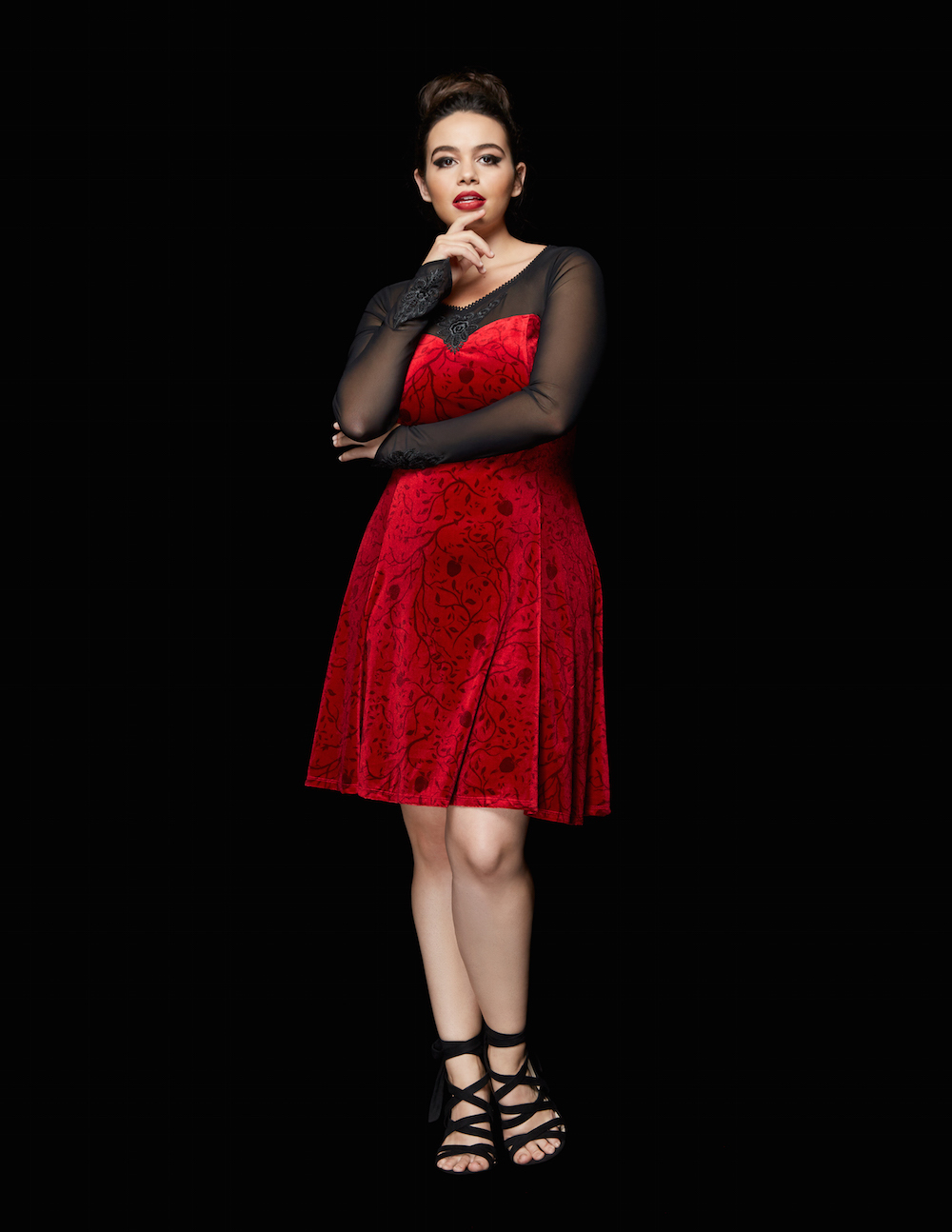 Feel all the confidence you need in this Snow White vest, $74.90. 
And be a fall princess in this super comfortable plaid shirt, $46.90.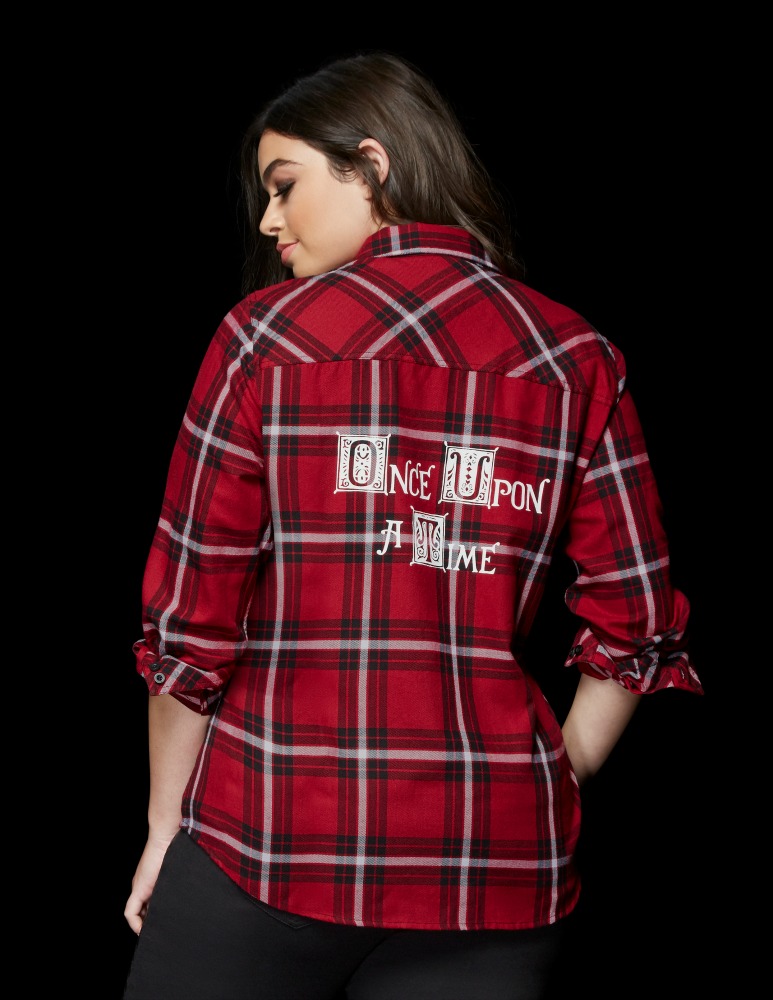 The limited collection is available now online at Torrid.com. We're seriously in love!