Torrid released a new size-inclusive Harry Potter collection, and it's seriously magical
Potterheads, rejoice! Another day means another new Harry Potter-themed collection to add to your wishlist. We just refreshed our holiday decor with Pottery Barn's Harry Potter holiday collection and are eagerly awaiting the moment when we can add a musical Hogwarts to the top of our Christmas tree. While we wait to deck the (Great) halls with our new holiday decor, we can get our Harry Potter fix by wearing Torrid's magical new collection.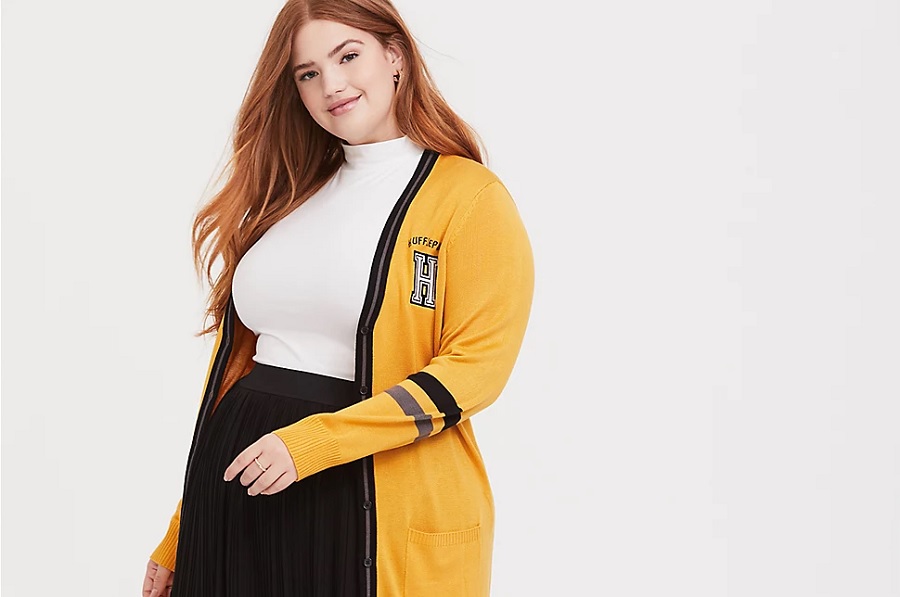 If you've ever wished you could prance around in Hogwarts robes or proudly sport your house crest on a sweater, your dreams are about to come true.
Torrid just released a Harry Potter-themed collection that includes pieces fit for every Potterhead, no matter which house you're in.
From Triwizard Tournament graphic tees (it'll appear as if you attended yourself) to subtler Deathly-Hallows-embroidered cardigans, this collection has it all. And to top it off, every item is majorly discounted, so much so that even the Weasleys would have a shopping spree here. Shop our favorite pieces from the magical collection below.
Harry Potter Hogwarts Crest Dark Red Holiday Sweater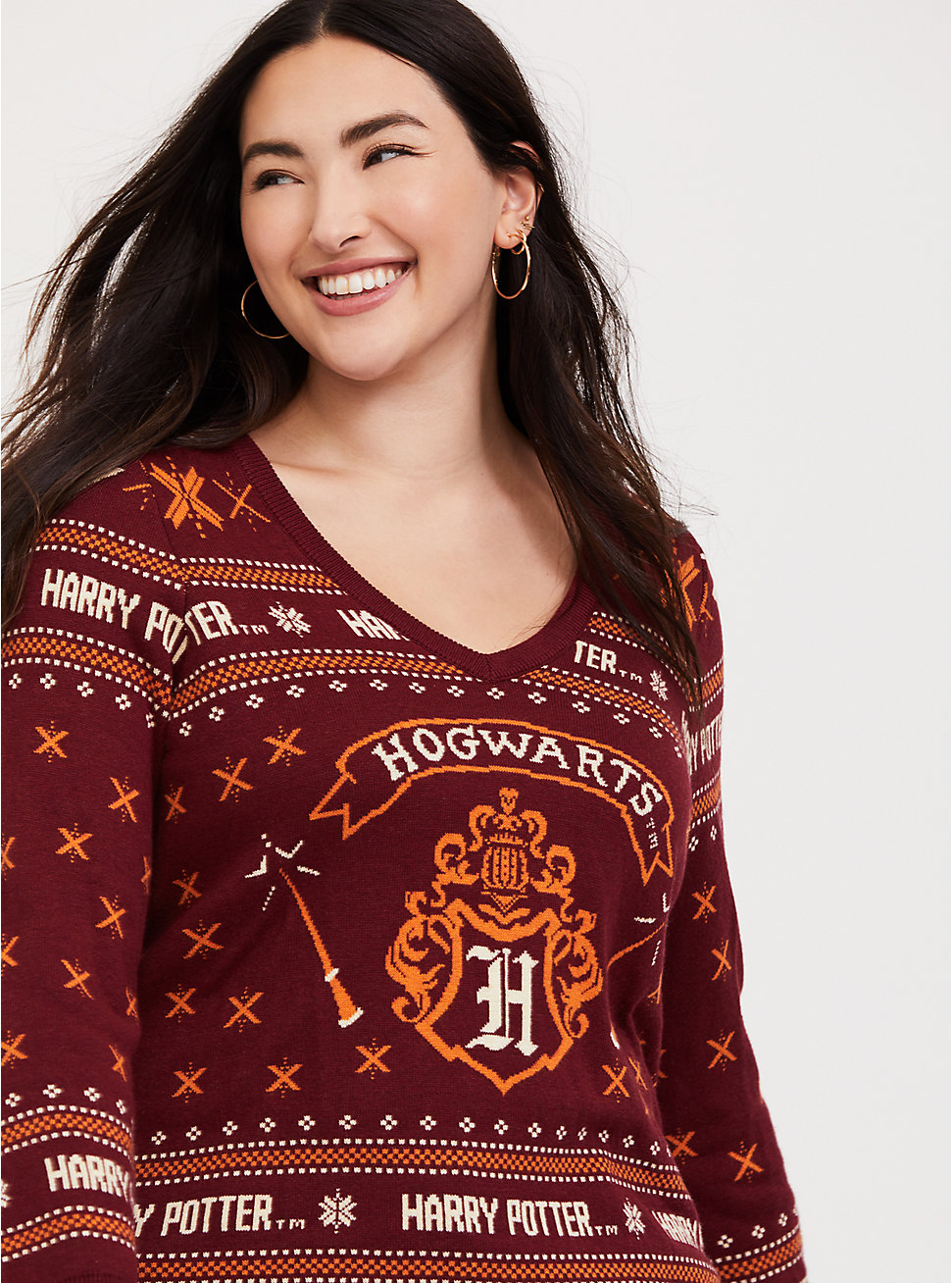 $38.28 (orig. $58.90)
Shop it
Torrid
We might wear this all holiday season long.
Harry Potter Always Embroidered Black Woolen Cape Coat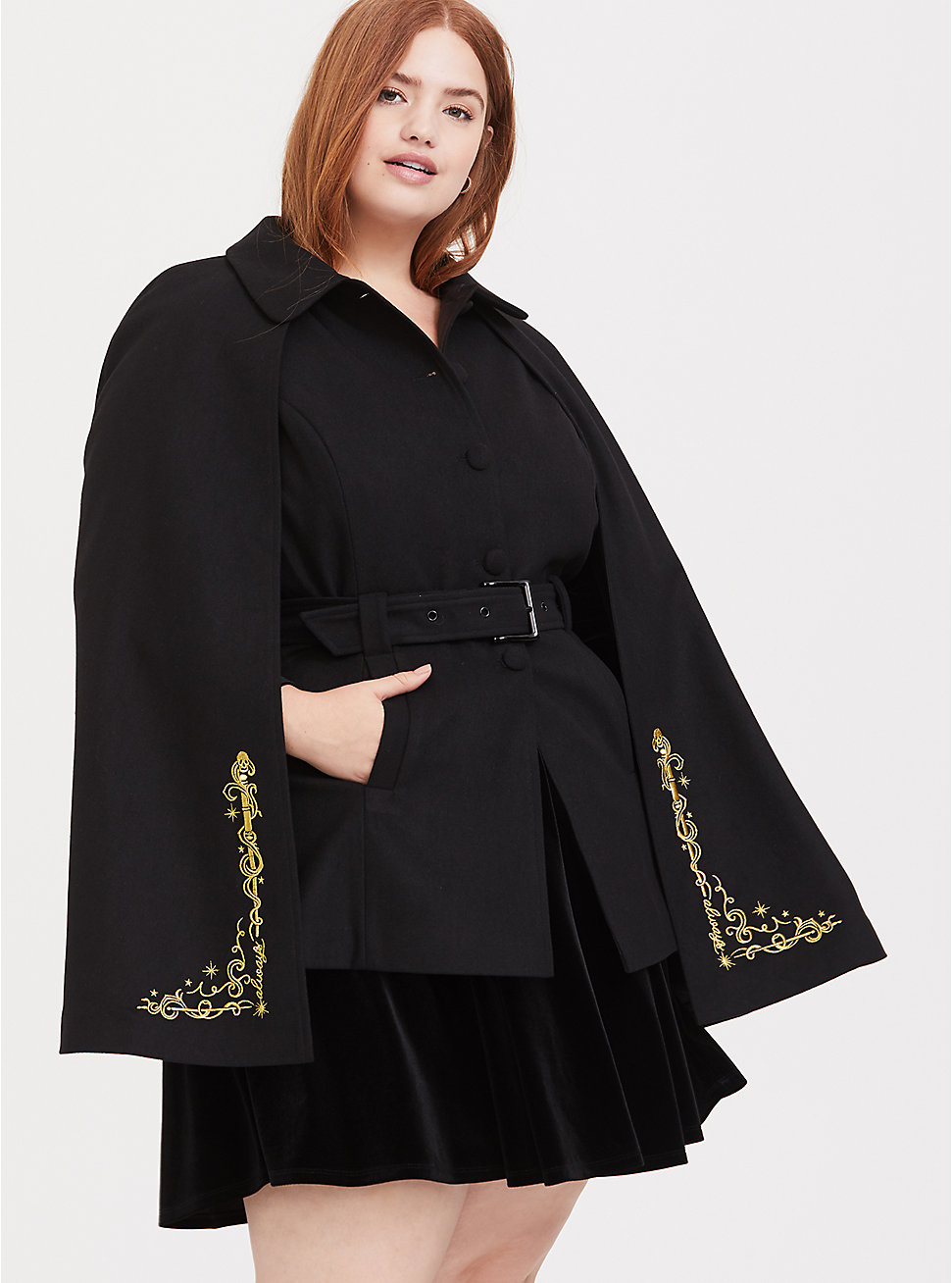 $77.34 (orig. $128.90)
Shop it
Torrid
Sophisticated black coat at a glance; clever nod to The Dark Lord up close.
Harry Potter Ravenclaw Blue Varsity Boyfriend Cardigan
Show off your house in this cozy cardi. (It comes in all four house colors, of course.)
Harry Potter Black Sleep Robe
Um, this is labeled as a "sleep robe" but we'd wear this enchanting wrap cardigan out with leggings or jeans underneath.
Harry Potter Hogwarts Crest White Football Raglan Top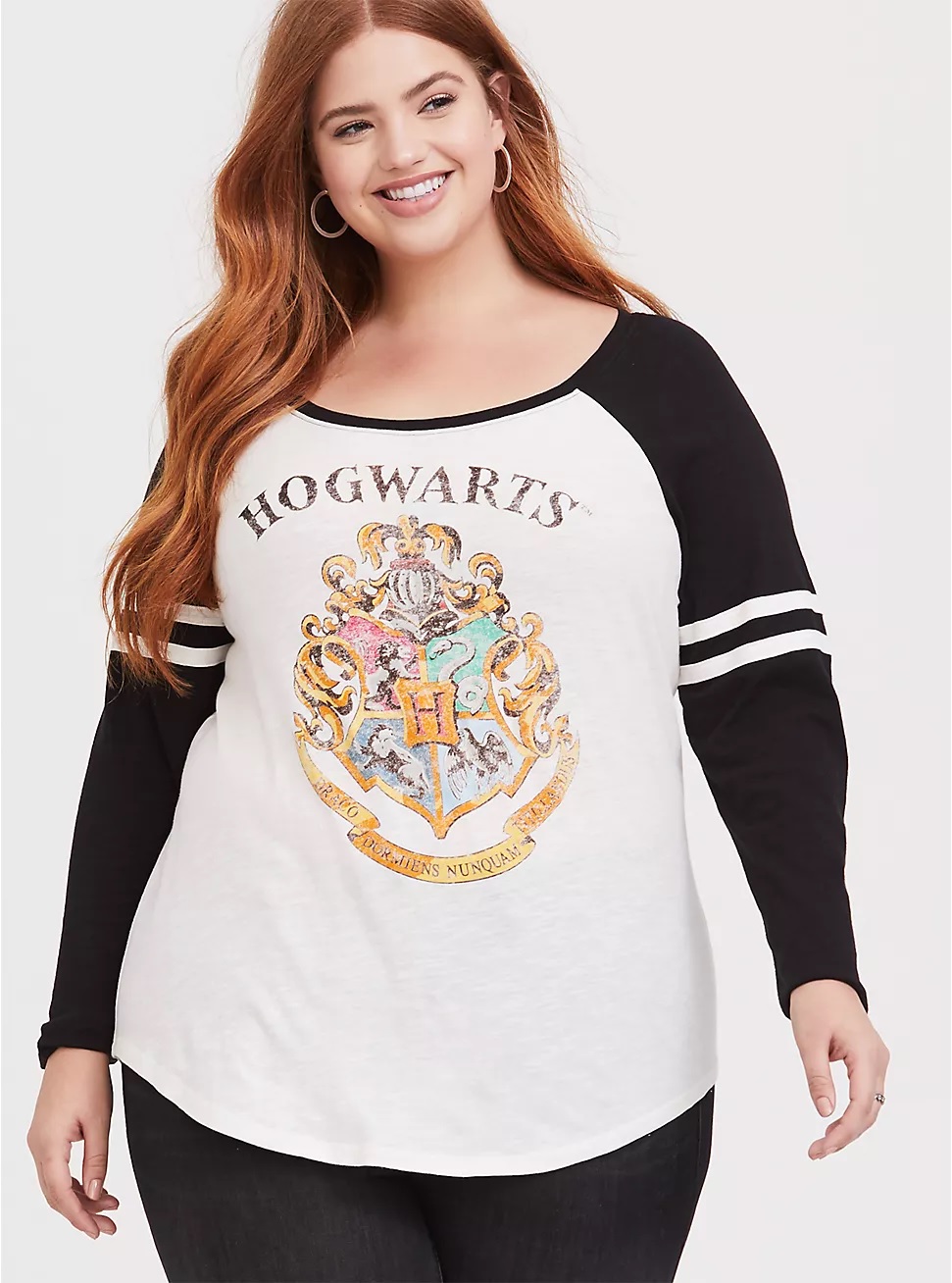 $27.88 (orig. $42.90)
Shop it
Torrid
Show your Hogwarts pride with this classic crest shirt.
Harry Potter I Solemnly Swear Grey & Black Long Sleeve Top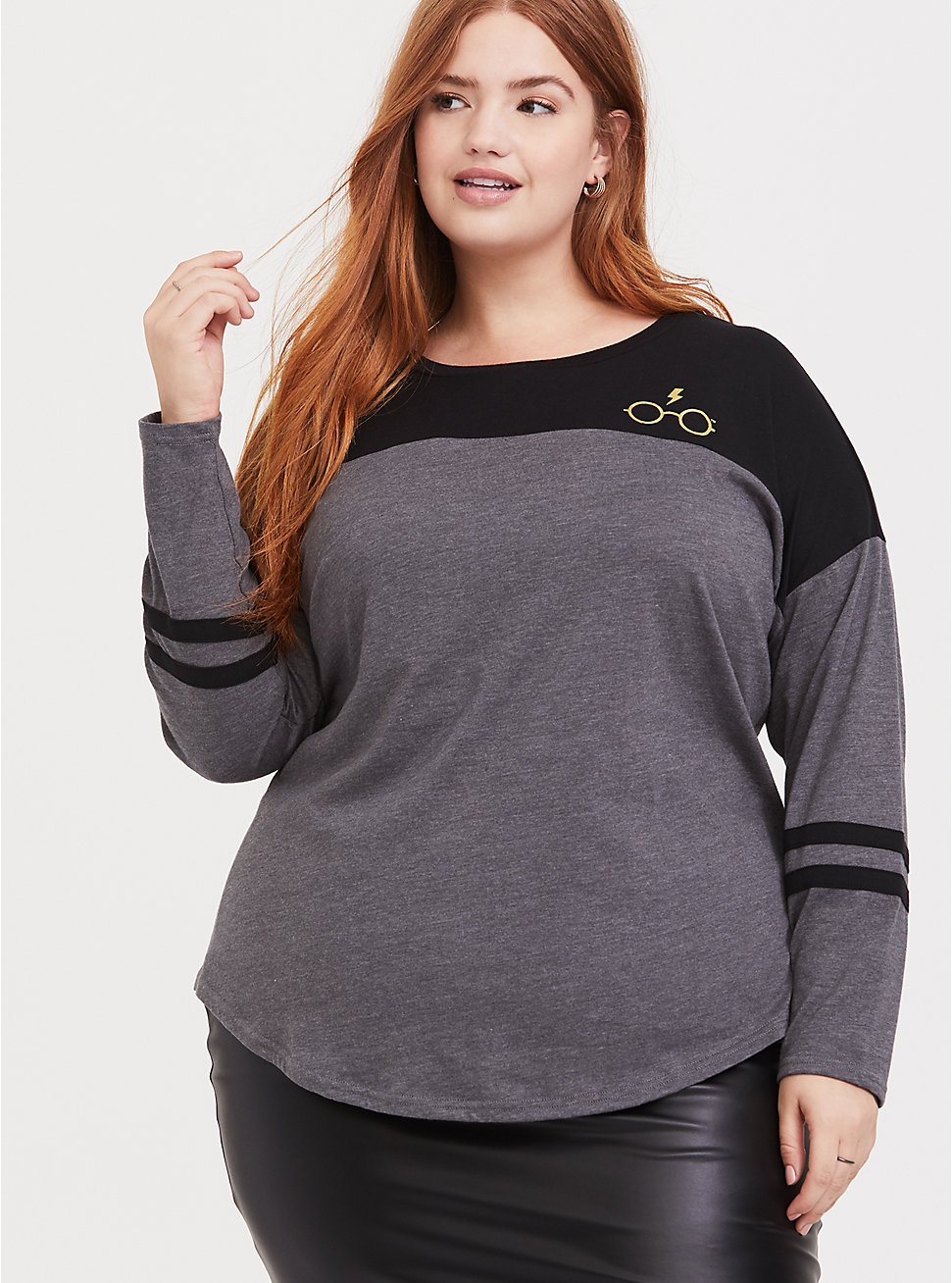 $29.18 (orig. $44.90)
Shop it
Torrid
Get mischievous with this comfy tee that says "I solemnly swear I'm up to no good" on the back.
Harry Potter Gryffindor Grey Button Front Dress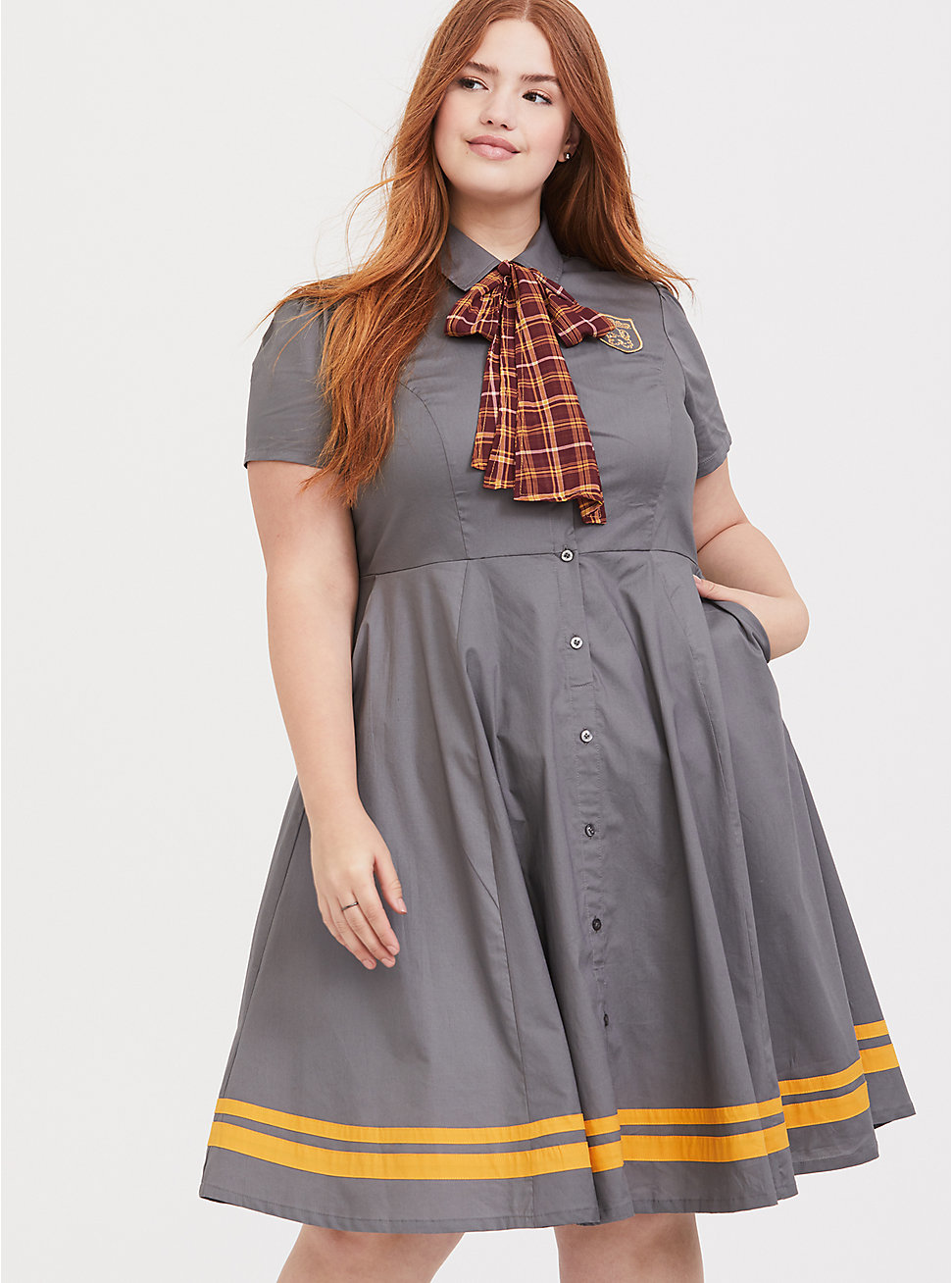 $44.94 (orig. $74.90)
Shop it
Torrid
How freaking cute is the plaid bow on this number?
Shop the entire  Harry Potter collection at Torrid here