11 fashion pieces from Torrid's new collection that will make you feel like you're walking down the runway
If you're looking to deck out your closet for spring, look no further, because Torrid's new collection just launched. Featuring an array of ready-to-wear pieces from Torrid's first New York Fashion Week Show in September, this collection features chic floor-length lace gowns, rompers, and floral tees. So now you can channel the je nes sais quois of fashion week while you're brunching with your besties or out on date night.
Torrid's new spring styles are available in sizes 10-30 and cater to a range of fashion sensibilities. So whether you're looking to pair a long-sleeved lacy white tee with a black romper or you're feeling more of a peachy maxi-dress vibe, this collection has a little something for everyone.
As always, we've skimmed through the collection and noted some of the best and brightest looks of the season. We highly recommend you take a minute to dive into the collection for yourself. But in the meantime, here are our favorites: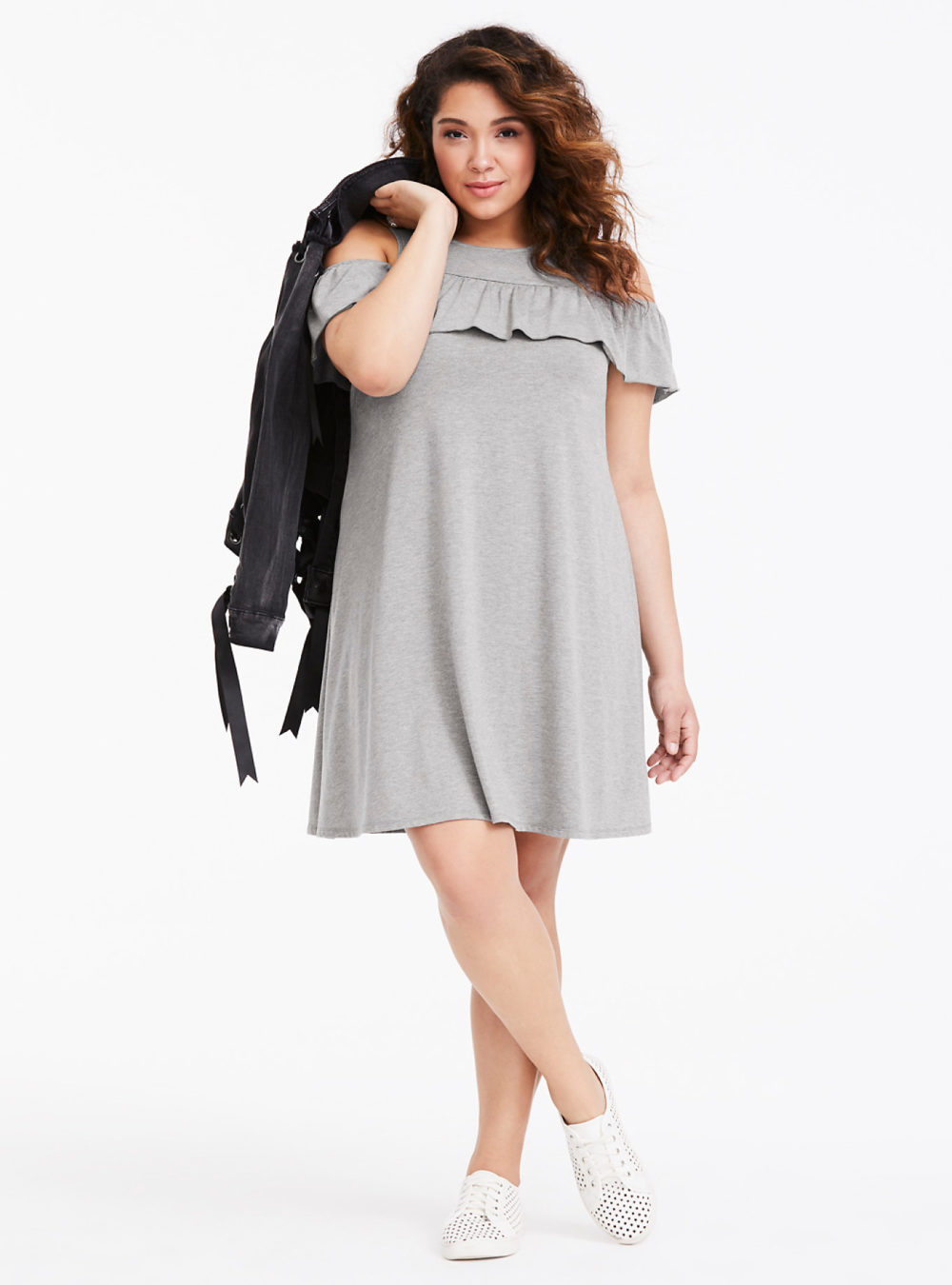 Be sure to check out all of the spring looks for a double dose of fashion inspiration.