Tormund just posted the perfect "Game of Thrones" Season 7 selfie and this is why we love him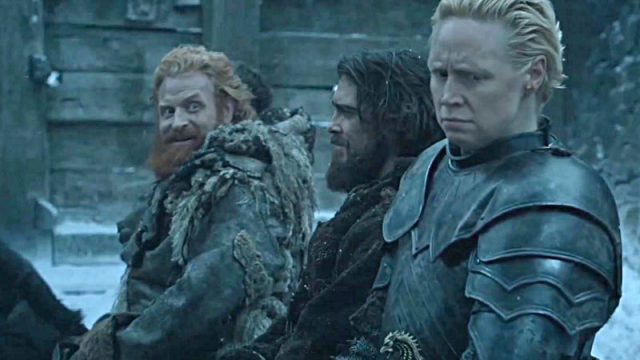 The penultimate season of Game of Thrones still feels like its ages away, but at least production is still going strong. We've seen many characters return to set in the last several weeks, but it's been a while since we've seen our favorite beautiful, bearded face lately…that is until now. Tormund has returned to filming Game of Thrones and he blessed us all with the most hilarious and perfect photo.
According to Watchers on the Wall, IRL Tormund, talented actor Kristofer Hivju, just arrived in Belfast the other day.
And here's his glorious spoiler-free selfie from production.
"WINTER IS HERE!"
LOL, oooooh Tormund. We have to appreciate Kristofer's effort to NOT spoil anything for Game of Thrones Season 7. Really, the only thing this confirms is that Tormund's fabulous beard is NOT going anywhere…not that we would expect it to. Although, is Brienne a fan of beards? I mean, Renly Baratheon definitely had one, so…
 Given the fact that Kristofer appears to be filming in Belfast (as opposed to some of the other locations, like Spain, where a lot of other cast members have been seen), we have to assume this means Tormund will remain in the cold, wintry North for Game of Thrones Season 7. Will he be leading the oncoming battle with the white walkers?! If so, let's just keep our fingers crossed that he makes it out okay and into Brienne's arms where he belongs!