Tori Spelling looks like an amethyst mermaid with her amazing new hair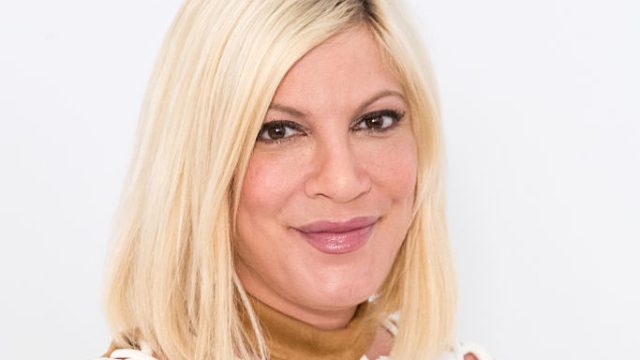 It's summer once again! In the season of sun and fun, this means it's time to start wearing bright clothing, and trying new things. Of course Tori Spelling is way ahead of all of us, and looks like an amethyst mermaid with her amazing new hair.
The blond bombshell is no stranger to hair color changes. Her stint with rose hair had us all running to the salon. But this particular purple color she's rocking is even more eye-catching! Tori is playing on the popular geode hair trend. which has been sweeping the beauty world since April. We're guessing her daughters are big fans of their mom rocking a mermaid look.
Tori does look like an amethyst mermaid!
https://www.instagram.com/p/BTUB6DSD1z0
All Tori Spelling needs now is a tail, and a willingness to stay in the pool for an extended period of time.
Although, knowing how busy Tori is with balancing family and work, she might not have a moment to spare! In fact, Tori debuted the incredible new look at the morning screening of Despicable Me 3. She even brought four of her kids onto the red carpet!
Tori Spelling is no stranger to colorful hair.
This  amethyst mermaid look is not a first for the actress. Tori has ventured out in the color wheel before. By and large, though, when we think of her, we think of her signature blond locks.
She's had that beautiful beach blond since her days of Beverly Hills 90210. But Tori Spelling has been fearless about changing up her look.
We have to say, Tori Spelling is pulling these colors off flawlessly. She looks so ready for summer, we wish she'd spill her hair secrets to us!! That way we can all bring in the summer with a colorful new hairdo. Since the amethyst mermaid trend is picking up steam, get on the purple train!