Topshop's gorgeous wedding gowns and bridesmaid dresses are finally here
Wedding season is just around the corner, and along with it comes a host of gorgeous new dresses for you to lust over — whether you're hearing wedding bells or not. At the top of our fashion list? Topshop, which has just released a line of wedding gowns and bridesmaid dresses perfect for whatever style you're seeking.
Now let's get real for a second: Weddings are not cheap. They're a major investment of time and energy, and the resulting costs can put a serious dent in your bank account. But now's the time to breathe a sigh of relief: Topshop's new wedding-ready outfits are totally affordable and utterly lovely. Here are some of our favorite picks from their new looks for brides and 'maids. Which one would you wear to walk down the aisle?
Embroidered Applique Maxi Bridal Dress
This dreamy and divine dress is perfect for a princess-inspired wedding, or the bride who doesn't want to go with traditional white on her big day. You can get it here for $750.
Cowl Tie Satin Slip Dress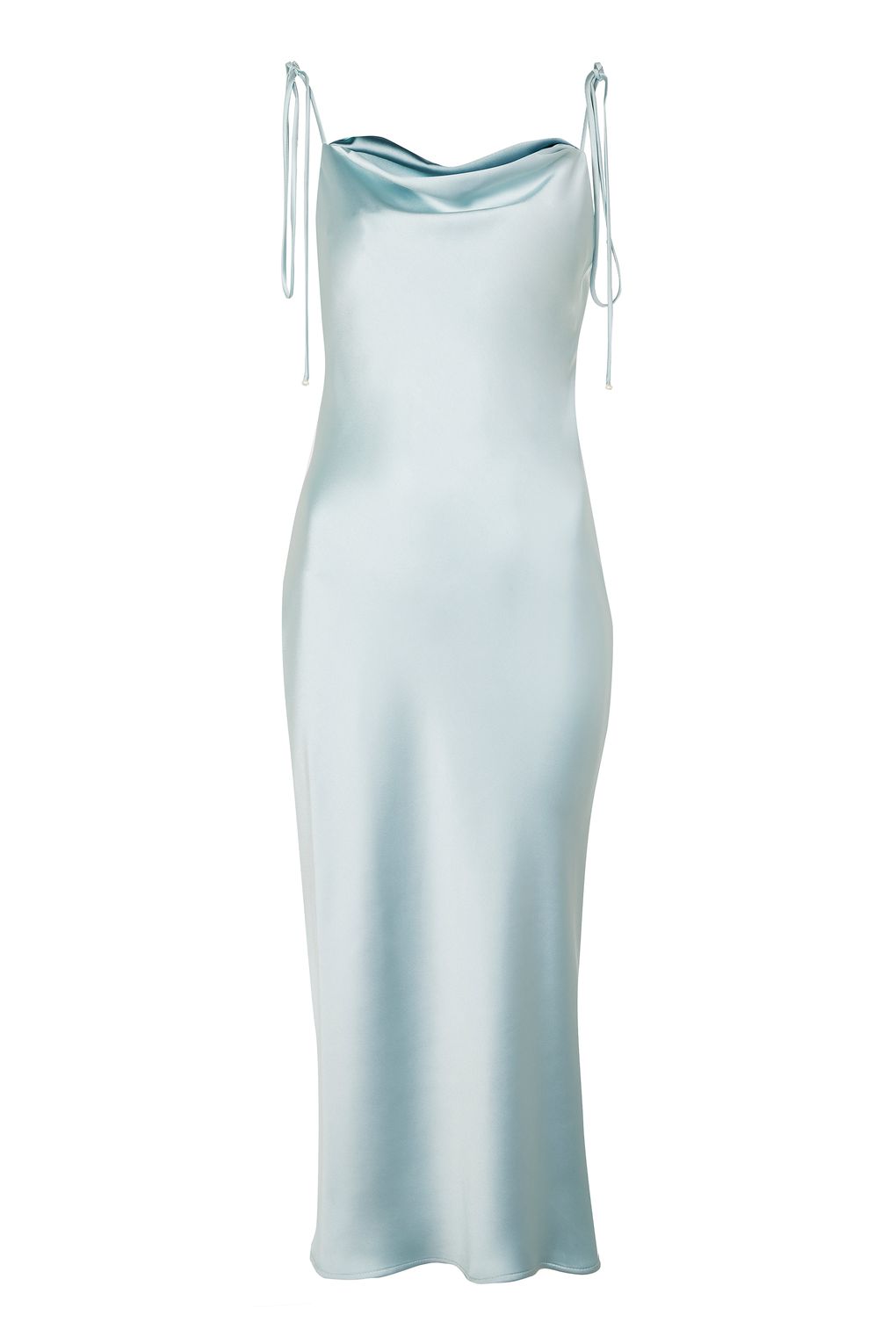 You'll feel like the aisle is a runway in this sleek and chic bridesmaid dress, which comes in soft and subdued blue. Light and airy enough for any outdoor event. You can get it here for $160.
Tulle Midi Bridal Dress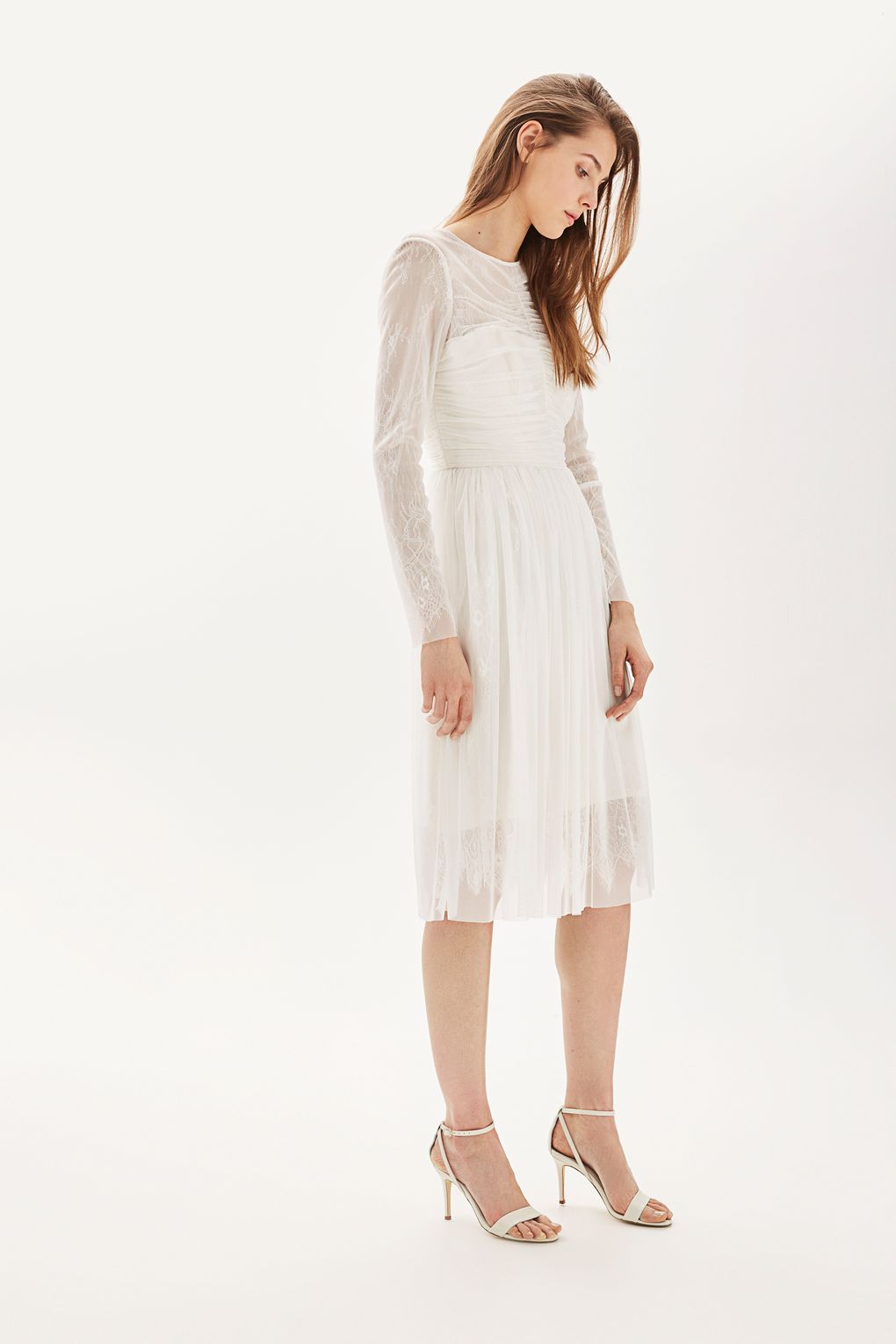 Turn tradition on its head with this lace take on a classic look. It's a beautiful combination of modern and traditional that's utterly unforgettable. You can get it here for $800.
Embellished Pencil Midi Dress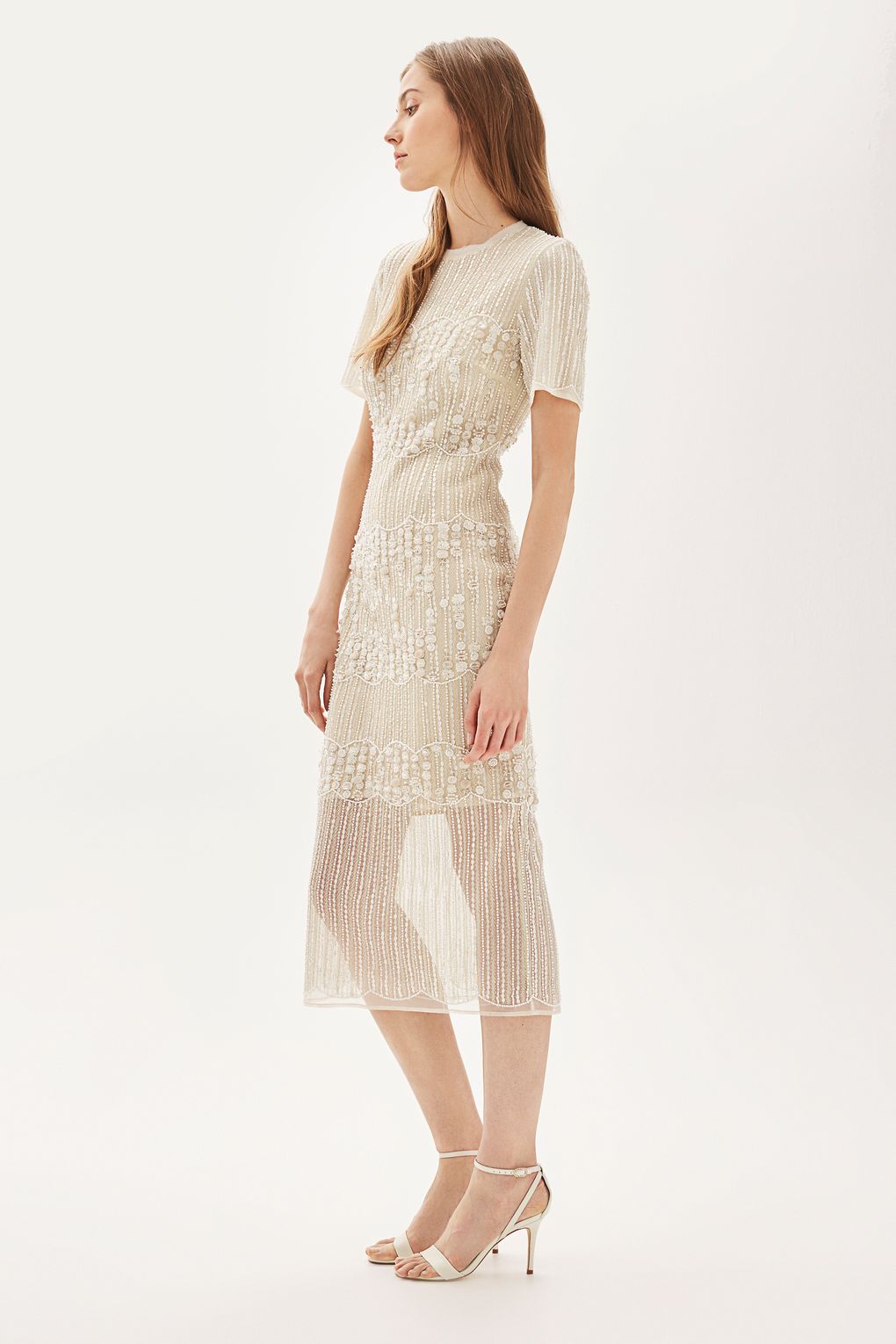 It's your big day' celebrate with your signature style and walk down the aisle feeling glam! Unconventional and couture-inspired, this beaded dress will make your wedding unforgettable. You can get it here for $1,500.