Topless Sunbathing is Now Legal in this Popular U.S. Vacation Spot
Pack more sunscreen to protect those ta-tas and you'll be all set!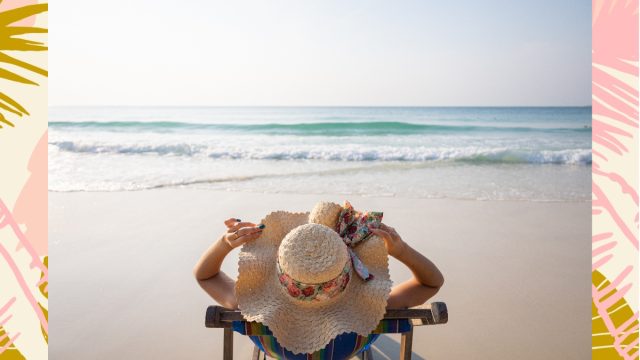 If the winter blues have you thinking about your summer tan already, consider making some vacation plans in Nantucket, Massachusetts this year. Going topless is now easy and legal in the New England seaside retreat, so you won't have to worry about those pesky tan lines ruining all the fun.
CNN reports that a locally-led "Gender Equality on Beaches" campaign is the group of folks to thank, who "proposed a bylaw amendment that would make it legal for anyone of any gender to go nude from the waist up while on a beach on the island."
RELATED: I Started Loving My Boobs After Years of Thinking There Was Something Wrong With Them
It's a tiny step in a more progressive direction, especially in the fight for gender equality. Previously, women could be fined $300 if they wanted to free the nipple in Nantucket, and also faced a penalty of up to three years in prison.
This was based on a seriously outdated state law that described topless women as "open and gross lewdness and lascivious behavior [with] intentional public exposure of female breasts to one or more persons."
Men didn't have this same restriction however, which was obviously a huge double standard. Dorothy Stover, who pushed the bylaw forward, agreed.
"This is really antiquated and this is inequality," Stover stated to the Cape Cod Times. "Some men have bigger breasts than I do."
Before you decide to bare it all, understand that the bylaw is specific to beaches, and does not include beach parking lots, concession areas, or playgrounds, according to the official decision. Basically, keep those nips as close to the waves as possible, and you'll be just fine.
Topless and nude beaches do exist across the U.S., so finding one may be closer to you than you think. Moshup Beach, in nearby Martha's Vineyard, is a fully nude beach, and you can watch rockets shoot into the sky while in the buff at Canaveral National Seashore's Apollo Beach in Florida. 30a.com also has a ton of hidden spots in Hawaii that allow visitors to explore nature's beauty while being beautifully natural themselves.
Go forth and get those boobies feeling the breeze this summer — just make sure you slather them titties with enough sunscreen to ward off harmful U.V. rays, too!
Kat is a born and raised New Yorker exploring the world as she writes, eats, and everything in between.
Read more