These are the top 10 U.S. cities where first-time home buyers can get the best deal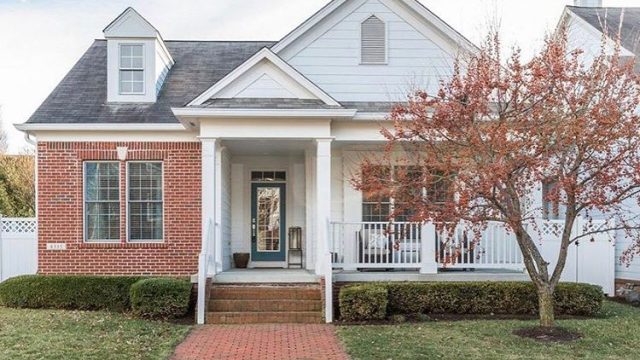 If you're looking to purchase your first "big kid" pad, or just daydreaming about the infinite possibilities of moving to a new place, you might be wondering which cities are currently offering the best real estate deals. Luckily for you, Zillow has just released its annual first-time home buyers report — and we've got all the details.
Zillow, one of the nation's top real estate websites, reports that first-time home buyers are more likely to exceed their initial budget (by 39 percent) than repeat buyers (by 26 percent). To combat that overspending, the Zillow Group recently launched RealEstate.com. The website is designed to help shoppers better understand the cost of homeownership by allowing them to search for homes by "all-in price" — with monthly costs like mortgage payment, utilities, taxes, HOAs, property taxes, etc. included — rather than just the home's list price.
To put together its "top 10 cities" list, Zillow considered five variables: median home value, household-to-inventory ratio, forecasted home value appreciation, Breakeven Horizon, and the share of listings in that city with a price cut. Based on those factors, Zillow scoured its own home listings and crafted the following list of cities where first-time buyers should consider shopping.
Now, let's dive into the top 10 U.S. cities where first-time home buyers can get the best deal. We've also included the median home value next to each city.
1Orlando, Florida: $202,900 
2Tampa, Florida: $183,300 
3Indianapolis, Indiana: $137,300
4Las Vegas, Nevada: $219,200
5San Antonio, Texas: $158,500
https://www.instagram.com/p/BUCkmkHjo1v
6Pittsburgh, Pennsylvania: $135,700
https://www.instagram.com/p/BUCwbJOhEQv
7Atlanta, Georgia: $175,800
8Detroit, Michigan: $138,700
9Dallas, Texas: $205,300
10Cleveland, Ohio: $132,400
Zillow's chief economist Dr. Svenja Gudell explained,
"These markets have more favorable conditions for first-time buyers to become homeowners. More challenging metros aren't out of reach for new buyers, but they should be prepared to face a more competitive buying environment.
And we're inclined to believe him. Let us know if you're planning your next big move!