Here are 10 of the hottest celebrity hairstyles you'll want to copy in 2018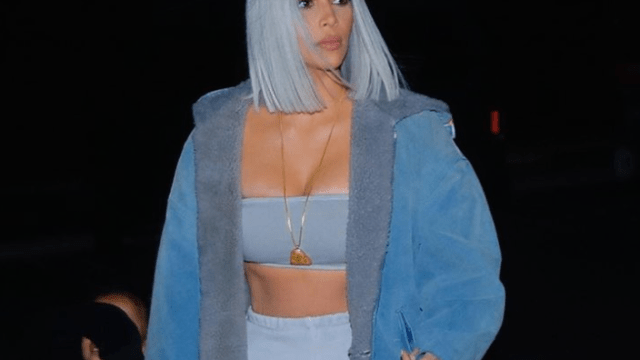 With resolution in the air and year-end lists dominating the internet, what better time to start conjuring up your style goals for 2018? Few things feel as refreshing and revitalizing as getting a haircut, making it the perfect way to start the year fresh and feeling good.
We've been searching high and low for hair inspo that will get those creative juices flowing and found 10 celebrity hairstyles we think you'll want to copy in 2018. Thanks to the magic of the internet, we can check out our fave celebs' latest hair changes as promptly share a photo with our stylist to recreate the look.
Let's take a look at some celebrity hairstyles to channel in 2018.
1Selena Gomez
Selena's blonde bob has us reaching for the scissors AND the hair bleach. The soft edges give it a romantic touch that goes with her sweet aesthetic.
2Emma Roberts
2017 was a huge year for Emma Roberts' hair changes. From vibrant red to soft blonde, she captivated our hearts with her ever-changing looks. Her latest soft blond lob is one for the ages.
3Kate Hudson
In one of the bolder moves of the year, Kate Hudson chopped off her hair into an adorable gamine pixie reminiscent of Audrey Hepburn. We'd love to look this elegant!
4Solange
https://www.instagram.com/p/Bcf5AAGF3rL
First she switched it up with gorgeous blonde dreds, and recently Solange debuted a gorgeous blonde afro that is making our hearts stop.
5Lucy Hale
https://www.instagram.com/p/Bc7yi4Ll8sl
We've always got hair envy when it comes to Lucy, but this blunt, ultra-short bob is so cute we can hardly resist it. It's chic with a slight edge, don't you think?
6Ariana Grande
Ditching her signature dark ponytail, Ariana delighted fans with the arrival of long, soft silvery-grey locks that have us wanting to look like an elf from Middle Earth.
7Vanessa Hudgens
Chopping hair into a bob seems to have been big this year, but the addition of long bangs makes Vanessa's hair a serious contender for 2018's hottest hair looks. We are getting major flapper vibes, and it's about time the '20s made a comeback.
8Kim Kardashian West
Kim's ultra-long blonde hair made headlines for its daring shade and Cher-like length.
Bonus Kim K:
If you're not into long hair, Kim's latest icy blue blunt bob is to-die-for.
9Taylor Swift
Curls are back! And thanks to innovations in hair chemicals, you can get a perm that gives you soft, beachy waves every day.
10Mandy Moore
As much as we love all of Mandy's various wigs on This Is Us, we're swooning over her sweet soft lob, courtesty of the Streicher Sisters. Adding a touch of color near the ends gives lovely contrast to her natural dark shade.
Which photo will you be bringing in to your stylist?