Too Faced's latest lipstick sneak peek is TO DIE FOR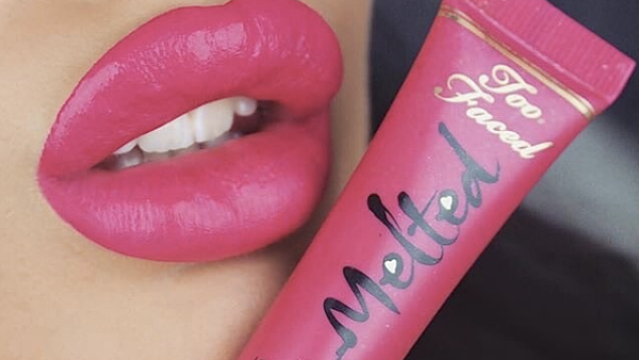 Are you sitting down?! You probably should, because Too Faced just released the sneak peek for their latest Melted Matte lipsticks slated for release in 2017, and we're already obsessed with the moody shade!
Is this shade named "Wicked" or is that just the caption?! Either way, we're ready to let it infect us with its gorgeous shade of evil.
Naturally, we have a lot of questions about this new sneak peek. When exactly will it be released?! How many other dark new shades can we prepare to lust after in 2017?!
The dark green shade didn't seem to be in Jerrod's Melted Mattes hint from a couple weeks ago, which makes us wonder, What ELSE is he keeping from us?!
Given the consistently amazing releases from Too Faced, we have no doubt this new melted matted lipstick is just one of many glam new shades for the new year.
All of the recent looks coming out of Too Faced have us adding to our ever growing Christmas list.
Honestly though, we can't blame that baby, those shades look like pure chocolate.
https://twitter.com/udfredirect/status/759470614352498688
Really though, it's not that we're mad at Too Faced for giving us another lust-worthy sneak peek of a melted matte lipstick, it's just that we're unsure what to do in the meantime.
The year 2017 is a whole three months away; will we be getting teased with more fabulous shades in the meantime?!