Too Faced's brand new chocolate-infused brow pencil sounds like a delicious treat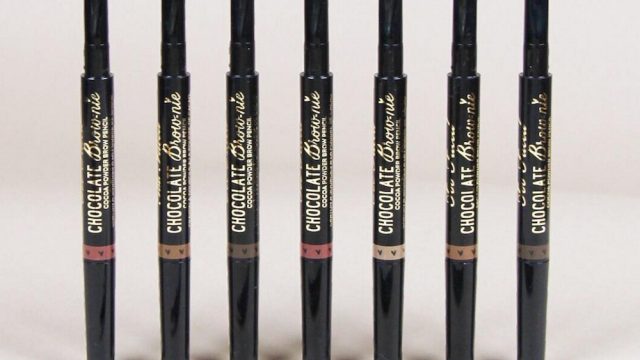 If there's a beauty brand out there who knows how to blend the delicious with the beautiful, it's Too Faced Cosmetics. Their latest, Chocolate Brow-nie Cocoa Powder Brow Pencil is no exception! If you're a fan of their scented Chocolate Eyeshadow palettes or their tasty Sweet Peach line, then you're going to want to get one of these beauties because you know they'll be utter perfection! And don't delay, because you know these scrumptious brow pencils are gonna sell like hot cakes. The pencil is literally infused with cocoa powder, so you'll get whiffs of that familiar chocolate scent throughout the day, as well as that strong pigmentation that comes along with it!
The Too Faced Chocolate Brow-nie Cocoa Powder Brow Pencil is only available on HSN.com for $23.
You've got four colors to pick from: Taupe, Soft Brown, Auburn, and Deep Brown.
Since this is Too Faced Cosmetics that we're talking about, you know you'll be getting a highly-pigmented, excellent quality, long-lasting brow pencil that is worth every penny. And as with all of their products, they're cruelty-free, so you know you don't have to sacrifice your love for animals for beauty!
We are seriously into the fact that it has a spoolie at the bottom for brow brushing. Isn't it just appalling when brow pencils don't have them? It's a crucial component!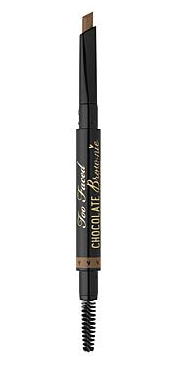 We can't stress enough how important it is that you get your booties (typing fingers) over to HSN as fast as possible, so you don't miss out on your chance to get one of your own. You won't regret it, we promise!