This is the lowdown on Too Faced's upcoming White Peach palette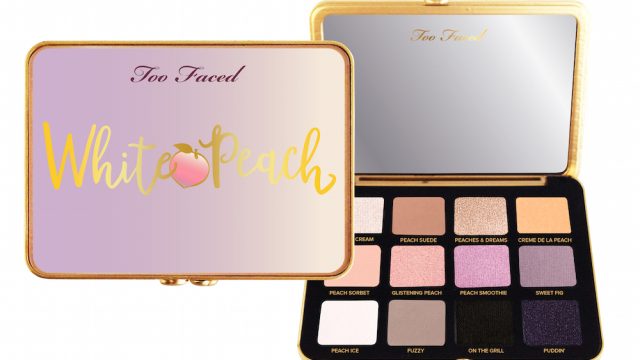 Given the roaring success of Too Faced's Peaches & Cream collection, it doesn't come as a surprise that there would be new additions forthcoming. What IS a surprise is that we'll be getting a brand new eyeshadow palette quite soon, called the Too Faced White Peach Palette.
Jerrod Blandino is usually such a scamp about giving us hints and sneak peeks about upcoming products that we have some kind of idea of what is headed our way. Not so this time. He dropped this treat on us like the true benevolent makeup holiday prince he is. 
The palette is infused with peach and sweet fig cream, must like the rest of the Peaches & Cream collection. These ingredients are chock-full of vitamins and antioxidants, made even more delectable with Too Faced's modern comfort matte formula.
In this palette you'll find an assortment of champagnes, peachy pinks, and deep plum hues. It's an elegant, modern take on matte and shimmer shades that will enrich all your winter and spring looks.
The velvety matte formula means that it'll look flawless and blend beautifully while providing a moisturizing and highly-pigmented look of beauty.
We can't wait to get a whiff of this gorgeous new addition.
The Too Faced White Peach Palette will be available for $45 in the new year.
All of these shades are inspired by the lovely colors of a delectable white peach. It certainly does look good enough to eat. 
The palette includes a variety of textures and finishes, including pearls, shimmers, mattes and a glamorous high glitter. Watch out for our white hot looks headed your way in 2018.
The Too Faced White Peach Palette looks marvelous on all skin tones and has some extremely apropos shade names.
You've got Peach Cream; Peach Suede; Peaches & Dreams; Creme de la Peach; Peach Sorbet; Glistening Peach; Peach Smoothie; Sweet Fig; Peach Ice; Fuzzy; On The Grill; and Peach Passion.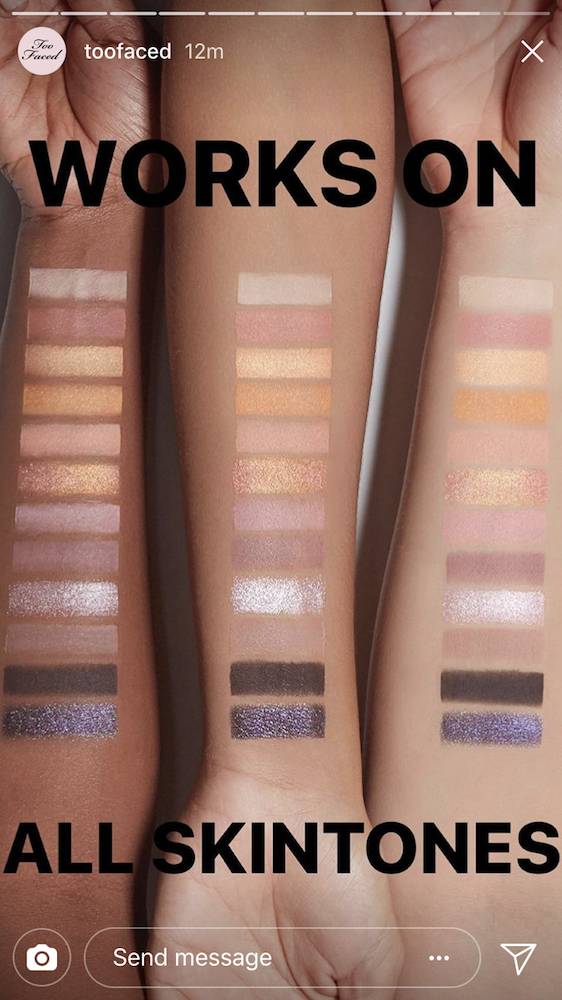 Peach Passion has our interest thoroughly piqued thanks to it's multi-dimensional, purple-y glitter hues. As always, you can see that Too Faced ensured that the palette would work on a diverse range of skin tones. The attention to detail absolutely pays off.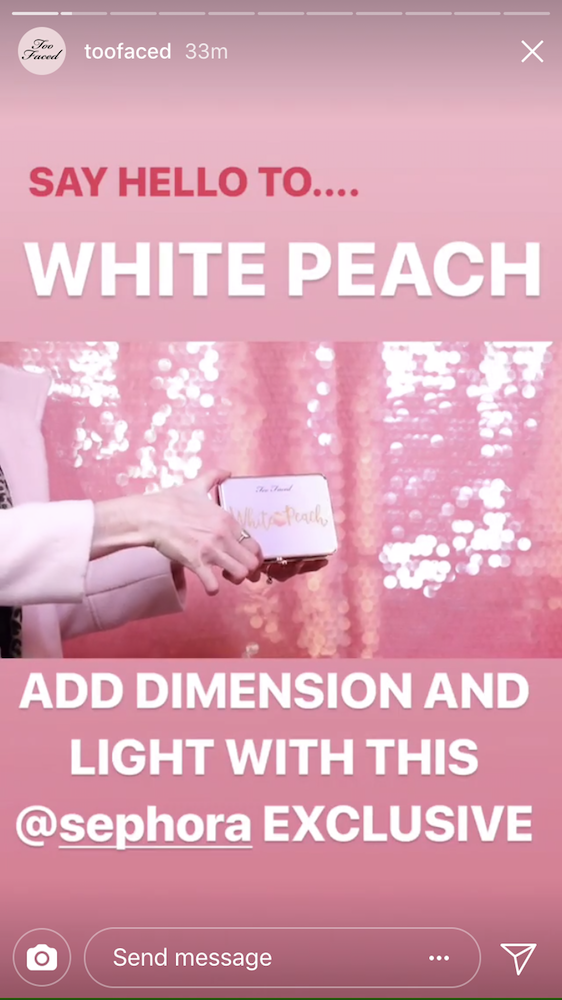 Are you ready?
Keep your eyes peeled for more information on the launch of this lovely new palette in January.