This new makeup from Too Faced will take you back to '90s arts and crafts night
In the past couple weeks, we've seen sneak peeks of a new product on Too Faced Cosmetics' Instagram that gave us flashbacks to the days of organizing our sticker collections alone in our bedrooms. Filling pages and pages with puffy stickers, scratch n' sniffs, holographic unicorns, and of course the iconic Lisa Frank ones were a highlight of many childhoods. Now, Too Faced is letting us relive those magical sticker-collecting days with their Totally Cute palette. AHHH!
The eyeshadow set comes in a pink container that you can decorate using the two sheets of stickers provided. How adorable is that?!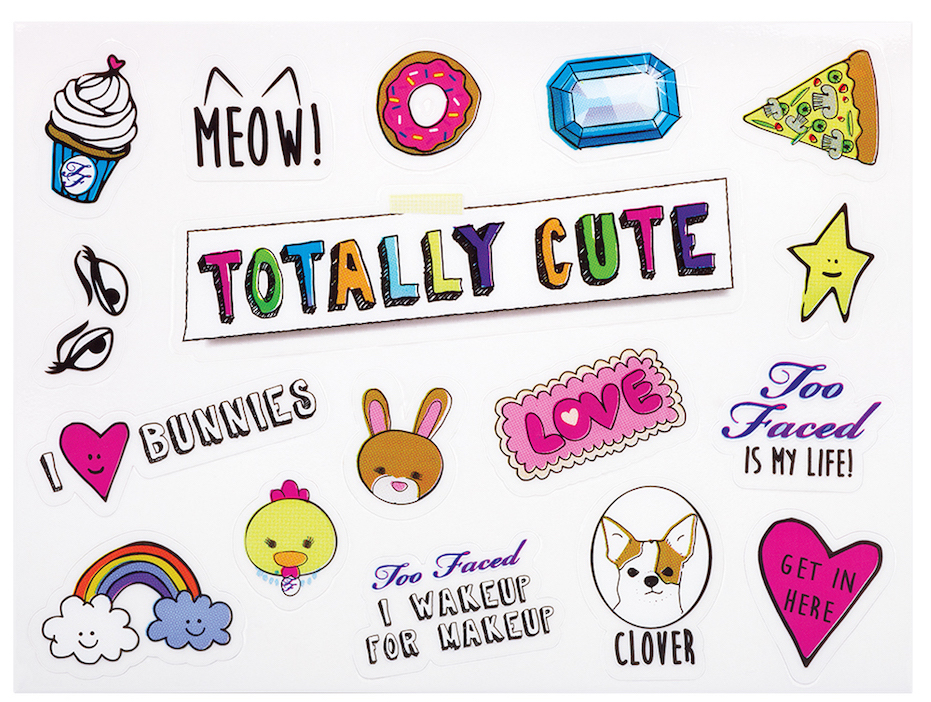 THE. TACO.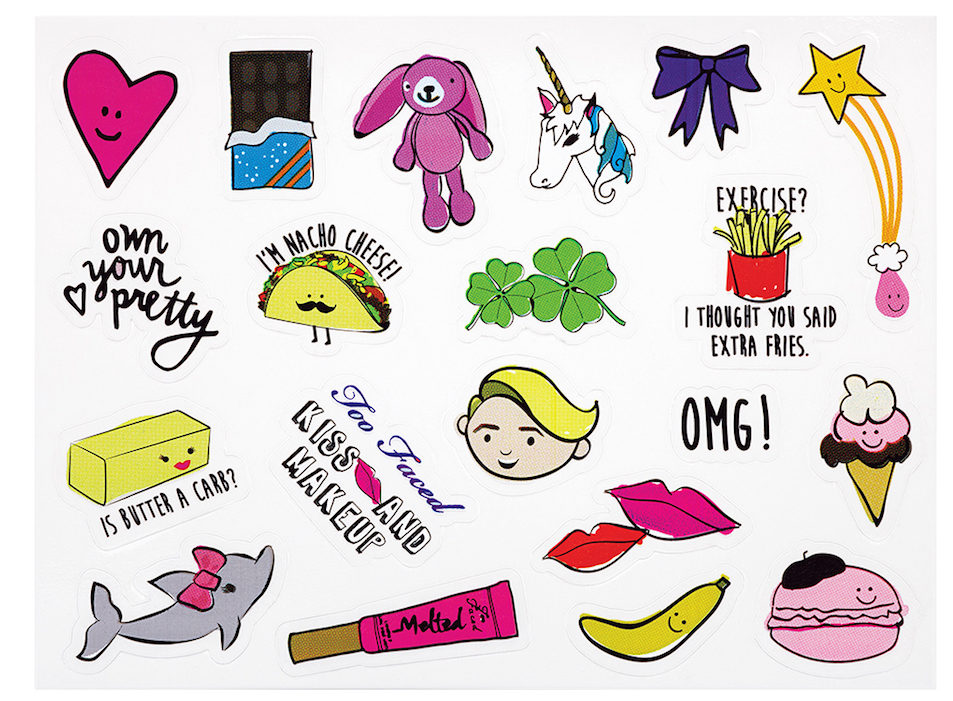 Inside, you'll find nine different shadows that range from a sparkly bright pinks and teals to tame neutrals. DREAMY.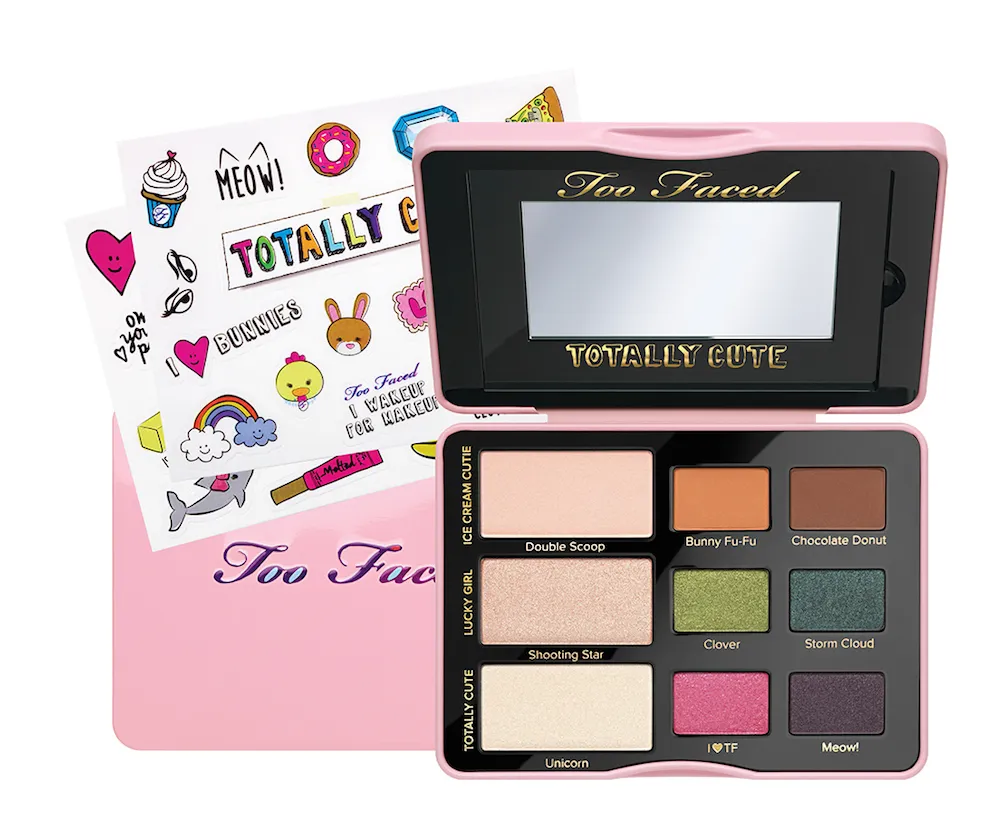 Another exciting item seen on Too Faced's Instagram is their new Sketch Markers.
These eyeliners come in 12 different colors and will bring you back to your childhood bedroom memories yet again, when you'd be doodling in your notebook with Mr. Sketch markers. They are inspired by the special ink used in Japanese Calligraphy Pens, allowing them to be gorgeously pigmented and drawn on smooth. If ONLY they smelled like Mr. Sketch's colored markers, too!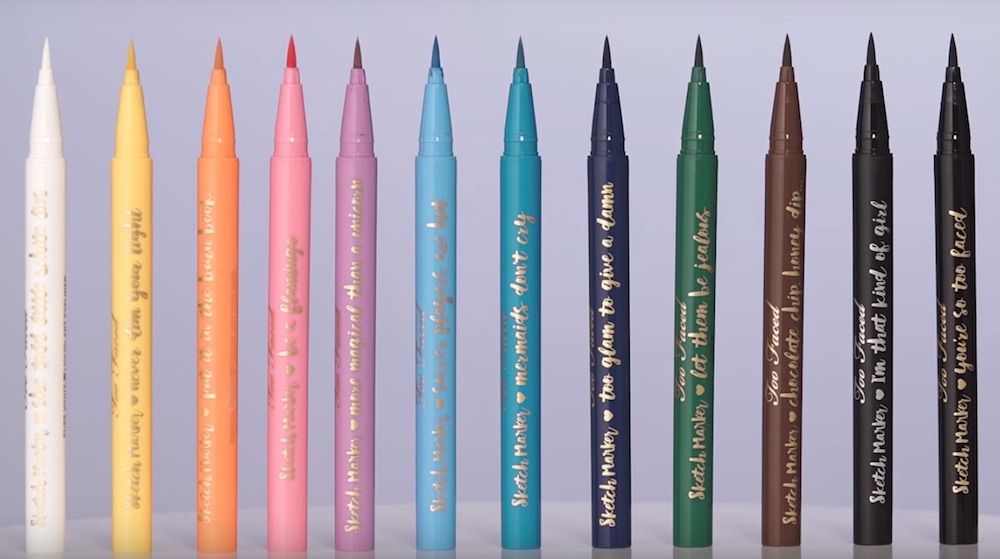 You can learn more about the products from their upcoming Fall collection in this video with Too Faced co-founder Jerrod Blandino. https://www.youtube.com/watch?v=
The Totally Cute Eyeshadow Collection , which goes for $36, and the Sketch Markers,  which are priced at $20 each, will be available on TooFaced.com on June 15th. We'll be counting down in the meantime!