Too Faced teased a picture of its new, mysterious lace compacts — and we have questions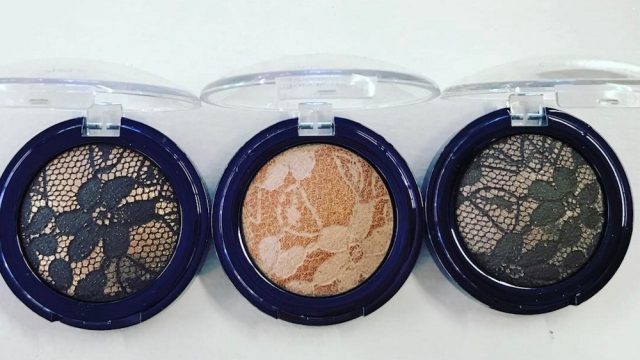 Whenever a beauty sneak peek crops up on social media, speculation immediately begins to run wild as to what the clues could possibly mean. We turn into total internet detectives at the slightest hint of a new product, Olivia Benson would be proud! Jerrod Blandino's latest Too Faced tease featuring lace compacts have the internet in a total tizzy trying to decipher what they could possibly be. Someone hand us our magnifying glass, we have some sleuthing to do!
Jerrod posted what looks like factory samples of new products on his Instagram, and we can definitely say we've never seen anything like it before. Look at that lace!
Theories abound as to what these beauties could possibly be. Some are also wondering if it could be the beginning of a cushion compact for a new cushion foundation. What do you think? It's likely that it's the pattern that will go on an actual product, giving the makeup itself a lacy texture. It could be a blush or bronzer, wouldn't that be gorgeous?
IF it is in fact that texture of the impending product, it has some pretty high standards to live up to. A bunch of Too Faced's products have stunning detailed textures, so if that's the case that this is what we were looking at, we have a feeling it'll be divine!
Too Faced's Love Light are just about the most interesting and multi-dimensional textured products we've seen in a while!
And their Sweet Peach Glow palette couldn't be cuter!
And have you seen their heart-shaped blush?
We will never get over those bunnies!
Whatever Jerrod's teasing us with this time, we know we're gonna love it. His commitment to creating high quality, creative, beautiful products that are ethically made shines through in all of his makeup. We look as radiant as we feel when we use it!