Too Faced teased a new Unicorn Tears lipstick product, and we are going crazy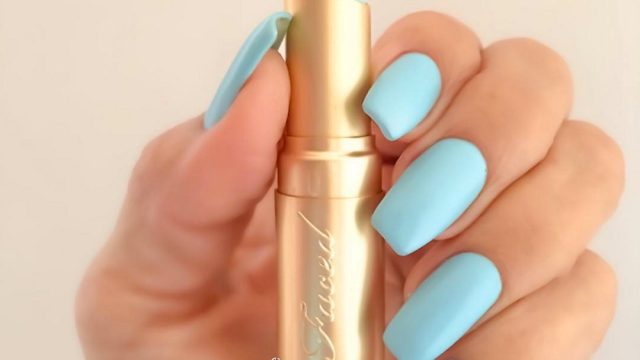 What a day to be alive! Too Faced's wildly popular Unicorn Tears lipstick is our go-to when we want to feel like fairy princesses. Jerrod Blandino of Too Faced is like the Willy Wonka of the makeup world, constantly creating sweet cosmetics that we can't wait to stock up on. Jerrod just teased the newest dazzling product, a melted 'Unicorn', on his Instagram.
While the original Unicorn Tears ($22) is a La Créme iridescent lipstick, this new version looks much different. Rather than an icy blue hue, Too Faced is mixing up what looks like a violet gunmetal shade. The mixing video was teased over a month ago, and now we are getting the first look at the packaging, so expect an official product announcement very soon!
Will it be a gloss or a liquid lipstick?
We don't know yet! But that wand definitely means liquid!
That unicorn horn-shaped packaging? So perfect. We can't wait to pair it right next to our unicorn horn-handled makeup brushes!
We told you he was like Willy Wonka of makeup. He is the makeup maker, the dreamer of dreams! Just look at that mesmerizing melted lipstick.
We are so excited to see the melted version!
What exactly is Jerrod Blandino cooking up for the Unicorn Tears lipstick line over at Too Faced? We will have to wait and see!