Too Faced swatched their side of the collab with Kat Von D and it's making us restless for the release
We could think of few better ways to start off a new month (besides soaking in a hot tub) than by getting a sneak peek of fresh swatches from the Too Faced x Kat Von D collaboration. Too Faced shared a peek at the much anticipated line on Snapchat on Tuesday, and our imaginations are already going wild with desire for the highly coveted heart-shaped Better Together palette.
While we already knew that Kat Von D's half of the heart was appropriately black and vampy (at least on the outside) compared to the pristine white Too Faced contribution, the swatches revealed on Snapchat give us a more concrete feel for the collaboration.
The new pics on Snapchat showed the six sparkling eyeshadows from Too Faced which include: Friendspiration (golden), Lovely (a pale pink tint), Heart of Gold (a shimmery green shade), Better Together (a matte black), Power Couple (a chocolate brown).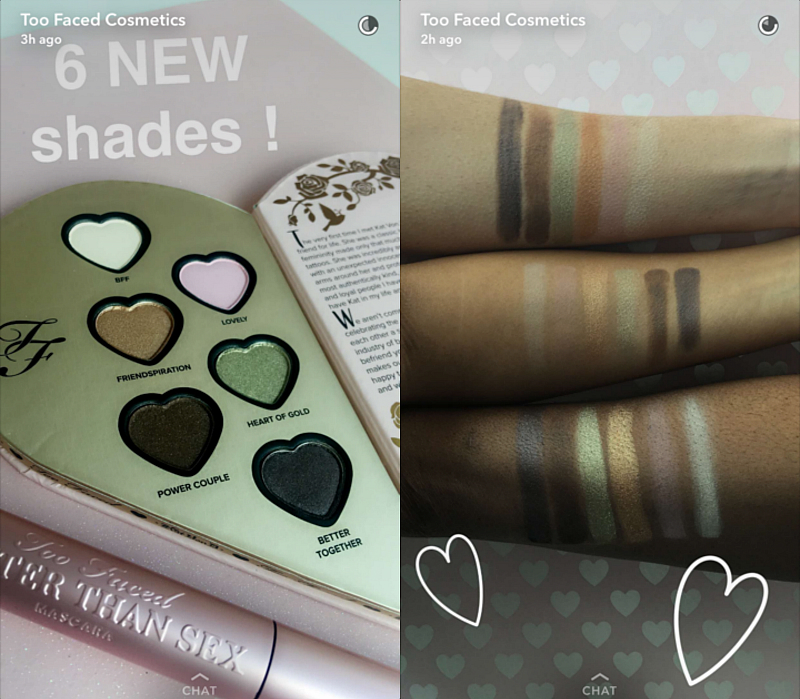 Seeing the lovely variety of shades from Too Faced has us even more pumped for the release, and naturally piqued our curiosity about what Kat Von D's side of the heart will look like up close.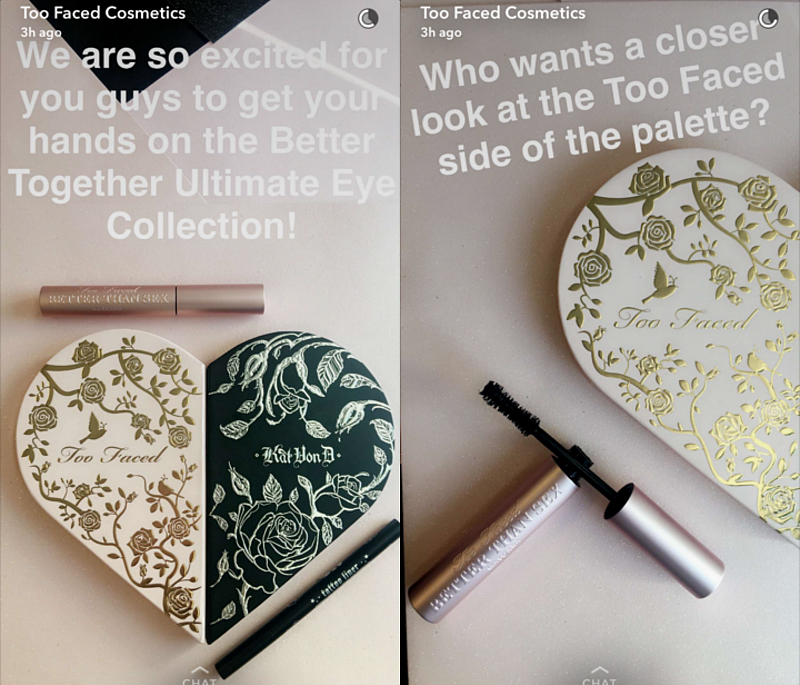 December is only a month away, so it's time to start emptying our piggy banks in preparation.