Too Faced's pink glitter mask is making a comeback, so set your reminders now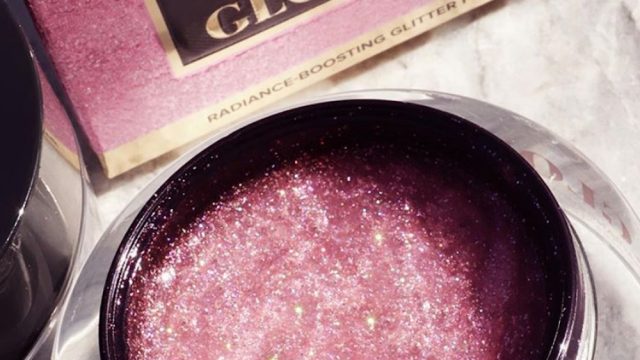 If you need a little more pink sparkle in your life we have good news for you: Too Faced's Glow Job Peel-Off Glitter Mask is being re-stocked. This sparkly pink, gold-infused, glitter peel-off mask sold out almost immediately when it was released in early December. But fret not, if you missed out on your chance to try out this delightful product, now's your chance.
Jerrod Blandino has been wanting to launch a pink glitter peel-off mask for quite some time now, but he had to wait until the beauty technology caught up to his dream. Luckily, peel-off masks are now a staple in the beauty world, and Jerrod's addition will certainly become one of our faves.
If you've never tried a peel-off mask before, this is the perfect place to start. Too Faced's mask is exfoliating and radiance-boosting, and since it leaves your skin smooth and soft, it's the perfect thing to use when prepping your skin for makeup.
The Too Faced Glow Job Radiance Boosting Peel-Off Glitter Mask will be available on January 8th at noon PST.
So be ready to head on over to TooFaced.com and snag it for yourself.
If nothing else, this mask will definitely up your selfie game, and who doesn't love that?
And hello, who doesn't want real glittering gold on their face? It's the epitome of glamour. You can definitely count us in.
Even the packaging is irresistible.
Be ready come January 8th, we can't think of a better use of your lunch break than getting one of these beauties. You won't want to miss out, who knows how long they'll last.