Too Faced's Peaches and Cream collection is coming exclusively to Sephora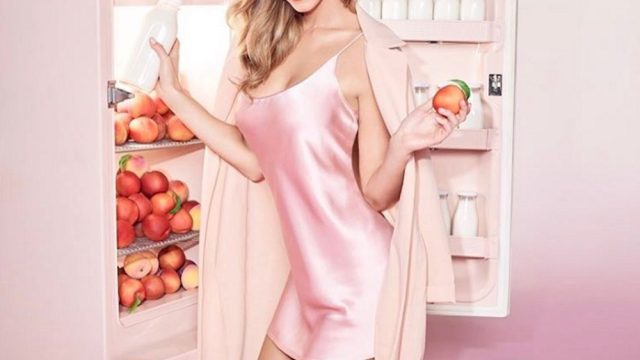 Jerrod Blandino has been teasing us with the Sweet Peach expansion for weeks now, and it's just about driven us as batty as possible trying to figure out what it includes and when we can get it for ourselves! He's finally taken mercy on us and let us in on the secret that the Too Faced Peaches & Cream collection will be available exclusively at Sephora! And not only that, but the collection is WAY bigger than we possibly could have imagined. This is not your average expansion where you get a couple extra shades of a product and maybe one or two new pieces — this is a total blowout!
The Too Faced Peaches & Cream collection will be available this coming August.
The line will include shadows, blushes, lip products, foundations and MORE (if you can believe it). All the products are infused with the same peach essence as the rest of the collection, giving it that iconic scent, as well as Italian Sweet Fig Creme — yum!
We have a feeling this line is being released in August precisely in anticipation of Fall when we all re-embrace our autumnal matte makeup looks. Jerrod mentions that he is changing the matte game; the products will be luminous, not pasty mattes, and the velvets will be hydrating as opposed to drying, like so many can be! We're also glad he addressed the shade variety with his mention of "multidimensional peach skins," as it's vital that there be a diverse shade range so that people of all skin tones can enjoy these stunning products.
Now the question is, how are we supposed to wait patiently til August to make this line our own? At least we can rest easy knowing that we can always count on Jerrod to give us sneak peeks and behind-the-scene looks as these products make their way to the public.
We'll be hitting the refresh button on Jerrod and Too Faced's social media accounts on an hourly basis in hopes of any more information on this revolutionary matte collection. We can't wait to get even more details — we're greedy little makeup Veruca Salts and we want it all!