Too Faced's new Peach Blur powder is like an IRL Facetune app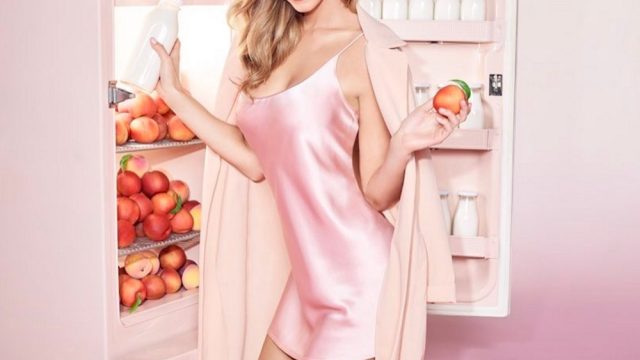 Jerrod Blandino just can't stop himself from showing us the goods, and today we're talking specifically about Too Faced's Peaches and Cream line, thanks to a new little video showcasing the gorgeous, new Peach Blur. When we first heard a Sweet Peach expansion was on the way, we expected a few new products but nothing major. We're so glad we were dead wrong and that the Peaches and Cream line is not only going to be huge and cover a wide array of products, every one of its latest additions is absolutely stunning as well.
The Too Faced Peach Blur powder is going to change the game when it comes to smoothing out pores.
According to Jerrod, this magic blurring powder is color-correcting and gives you soft, smooth skin for an IRL Facetune finish. This comfortable translucent finishing powder doesn't dry out your skin and instead leaves you with a glowing complexion.
Like all of Too Faced's products, it's so much more stunning than we could have possibly imagined.
Too Faced's Peaches and Cream line is going to seriously knock our socks off — just get a load of the gorgeous shades in the Just Peachy matte palette.
We're also dying with anticipation over the Peach Perfect Setting Powder.
This modern version of a matte powder gives you luminous skin with that blurred soft-focus effect that we're all seeking.
The entire Peaches and Cream collection is dedicated to creating skin that is absolutely flawless, while reinventing what matte makeup looks like. This is not your grandma's cakey, heavy makeup, fam. These game-changing products are going to reach cult-fave status in record time, mark our words.
The line will be available come August at Sephora, so we'll just have to bide our time and stock up our bank accounts for their impending release because you know it's going to be impossible to limit ourselves once this entire collection comes out.