Too Faced's Jerrod Blandino teased a new loose setting powder, and it's Peach Perfect (literally)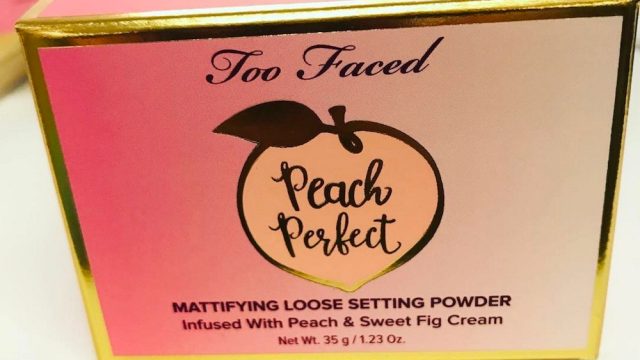 The hits keep coming thanks to Jerrod Blandino and his epic Sweet Peach expansion sneak peeks. The latest news is a reveal of the Too Faced Peach Perfect loose setting powder, and we can't think of a better addition to what is shaping up to be a gigantic peach-inspired line.
Not a week goes by without being totally floored by the impending Peaches and Cream collection — every look we get only confirms that how unexpected and comprehensive this line is going to be. This expansion just might be the pieces de resistance of Jerrod's illustrious Too Faced empire, and given the amount of thought and detail-oriented work that has clearly gone into it, he deserves it!
The Too Faced Peach Perfect Powder will be available with the rest of the Peaches and Cream collection in August.
While we haven't gotten a look at the powder itself yet, we can see from the packaging that it is infused with peach and sweet fig cream, and we can only imagine how rich and velvety it is and how delightful it smells. Don't you just die for Too Faced's scented products? No one captures the essence of a product quite like them.
Jerrod shares that the Peach Perfect Powder gives you luminous mattes skin with a blurred, soft-focus effect.
Matte can get a bad wrap because it ages you and looks cake-y when done wrong, but this is truly a modern take on matte powder. It'll give you even, smooth skin while still having a lit-from-within natural glow, which we have a feeling this is the theme of the Peaches and Cream line.
What else does Jerrod have in store for us? We are dying with anticipation, everything we've seen has already been over-the-top amazing.
Be still our hearts! Keep those eyes peeled for even more hints headed our way. Do you suppose we'll get sneak peeks from now until everything comes out in August? How will our makeup-loving hearts take it? We're just going to have to keep those smelling salts handy.