We are *so* intrigued by Too Faced's new Peach Blur product from the Peaches and Cream line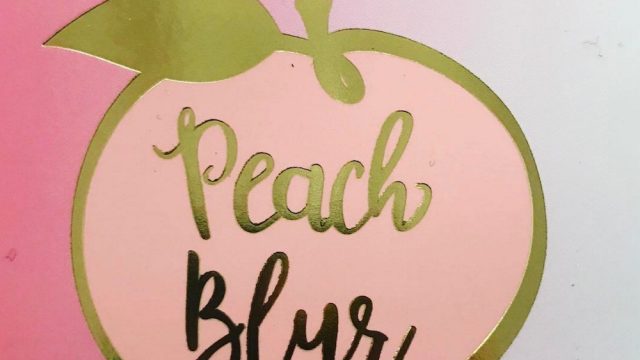 Did you think we would make it through the week without Jerrod Blandino continuing to give us sneak peeks and hints about the upcoming Peaches and Cream collection? Not happening, buddy — Jerrod has shared a picture of yet another impending product, Too Faced's Peach Blur, and we are dying to know what it could possibly be.
There are virtually no other signs that can indicate to us what form this product will be taking, and it has us scratching our heads over what it could be. Blur products are nothing new, but we have a feeling Too Faced is going to mix it up and make it extra exciting and newfangled.
This collection is extremely unexpected, and we haven't even seen the entire reveal! Every time Jerrod announces a new product our minds are blown. It is way more expansive and innovative than we initially thought, to which was, we must say, shame on us.
Blur sticks are all the rage right now, with ultra cool brands like Milk Makeup making waves with their own version.
But we get a sense that Jerrod and crew will be throwing us for a loop — we are prepared for the unexpected to head our way.
What's so exciting about the Peaches and Cream collection is that we know we can expect beauty standards like lipsticks and blushes, but we also know that we are going to get some creative goodies that will turn heads and excite beauty junkies everywhere.
The Too Faced Peaches and Cream collection will be available at Sephora come August, so that means there's plenty of time to get our finances in order so we can stock up on all these new beauties when the time comes. Til then, we'll be keeping our eyes trained on Too Faced and Jerrod's social media pages for any clues on what's to come.