Too Faced is making a palette inspired by co-founder Jerrod Blandino's dog and we cannot WAIT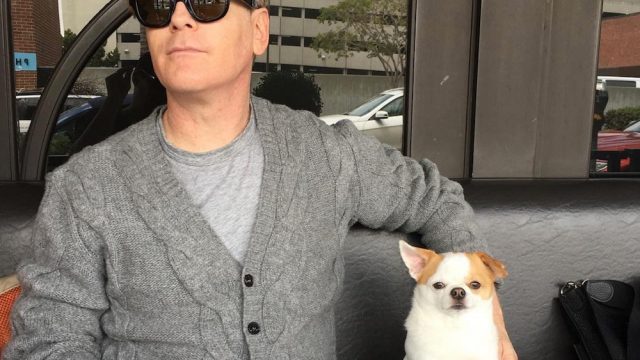 If you thought Too Faced couldn't get any cuter, brace yourself. Their next release is bound to take the brand's adorable-ness to a whole new level. Beauty IG account @trendmood1 just teased the brand's next release and we're super excited! Too Faced is making a Clover palette inspired by Jerrod Blandino's adorable dog.
If anyone deserves to have their own palette, it's Clover. Come on, can you imagine if your Dad was the co-founder of a mega beauty brand and didn't honor you with your own palette? Inconceivable!
So far we have very few details on the release, but we're going into full Law & Order mode and flexing our deductive reasoning skills.
The little animated Clover is holding a heart shaped compact which we know means a blush or bronzer is involved. Since Clover is brown and white, we're expecting a bronzer in his pretty almond hue. Maybe something similar to the TooFaced Chocolate Soleil? We could totally see that happening.
Since TrendMood used the hashtag #TFCloverPalette, we can bet there's a shadow palette in the collection as well! We're guessing that the palette will include lavender, shades of pink, and a baby blue — pretty much all the colors present in the cartoon campaign.
One thing we know for sure, proceeds from the Clover collection will go toward helping animals in need. That's a pretty awesome reason to treat yourself to more TooFaced (as if we needed an excuse).