Too Faced knows we love unicorn makeup, so they're launching an entire unicorn collection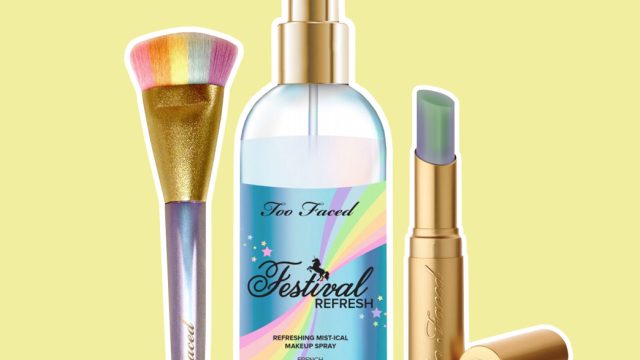 While we're equally obsessed with mermaid beauty products, unicorn-inspired makeup always gives us an excuse to empty our wallets. So if you are a lover of all things unicorn (and rainbow, obviously), you'll love Too Faced's new festival-themed collection that's coming out in early 2018.For the Life's A Festival collection, Too Faced has paired up with country music star (and fellow unicorn enthusiast) RaeLynn.
Filled with unicorn-themed highlighters, lip glosses, and palettes, this whimsical Too Faced collection is sure to be one of the most talked-about beauty launches of next year.
The super adorable RaeLynn teased her partnership with Too Faced, sharing a photo on Instagram of the makeup look she wore at the 2017 CMA Awards.
The look was a true unicorn lover's delight. RaeLynn wore a rainbow-colored eye and highlight while holding a fun periwinkle brush with rainbow-tinted bristles.
To give you a closer look at the Too Faced Life's A Festival Collection, we're breaking down six items from the collection that will cause major buzz.
1Life's A Festival Eyeshadow Palette, $42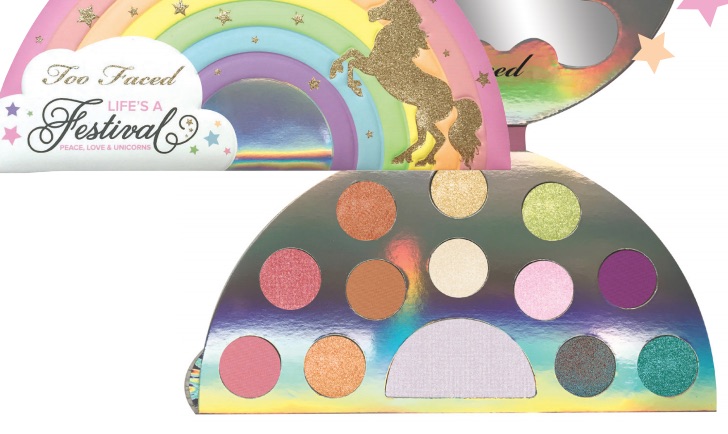 This 12-shade palette (including one highlight shade) will allow you to create all sorts of gorgeous looks. Each shade is scented and infused with rose quartz to help promote inner peace.
2 Festival Refresh Spray, $24

This cooling makeup setting spray will keep your makeup in place. It's also infused with opalescent pearls for all-over illumination.
3La Creme Mystical Effect Lipsticks, $22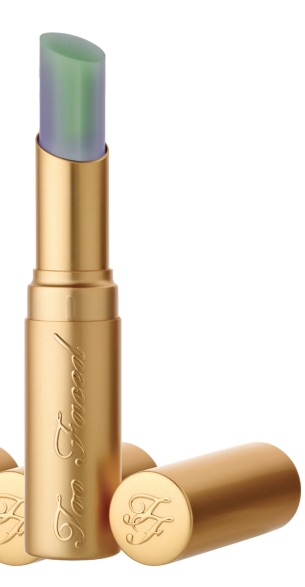 Each of these four creamy shades adjusts to your body chemistry to reveal a unique color.
4Magic Crystal Transforming Lipgloss, $19

If you are obsessed with lip toppers, you'll love this transforming gloss. It comes in four different shades.
5Magic Rainbow Strobing Brush, $34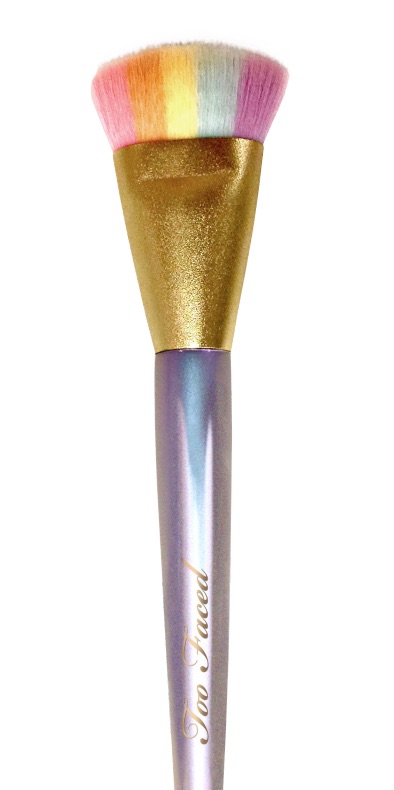 RaeLynn teased one of these brushes on Instagram, and we're already obsessed as the colorful teddy bear hair bristles.
6Unicorn Horn Mystical Effects Highlighting Stick, $28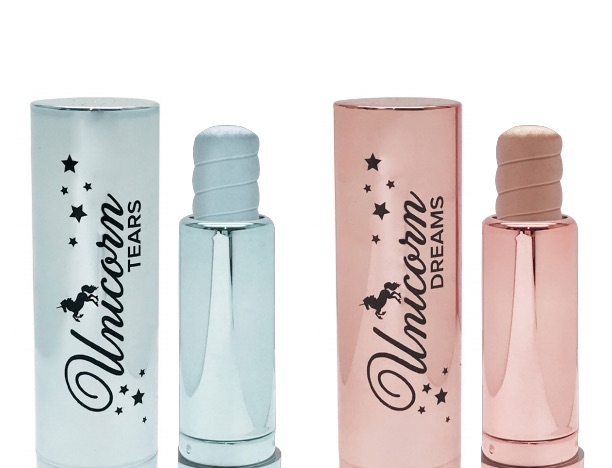 Available in two different shades, this highlighting stick gives your face a dewy and glistening finish.
If you are a unicorn enthusiast, or simply love anything Too Faced, be sure to mark your calendars for February 15th, when the Life's A Festival collection launches.