Christmas came early, because Too Faced released its gingerbread-inspired liquid lipstick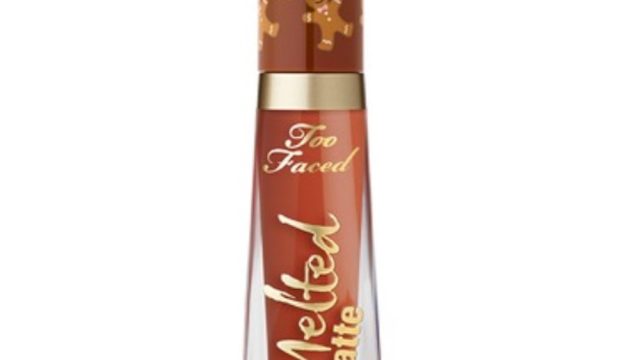 Santa who? Too Faced is making all of our holiday dreams come true, and it's not even the most wonderful time of the year yet. The brand has already dropped their covetable Boss Lady beauty agenda palette that was originally set to be part of its holiday offering (praise!), and now, it's bestowing us with yet another pre-holiday treat: a gingerbread-flavored Melted Matte Liquified Lipstick.
One whiff of this pretty new lippie, and you'll forget that you're sniffing lipstick and not an actual hot, homemade gingerbread cookie. Nommm.
The limited-edition melted matte lipstick, $21, is jam-packed with all the Too Faced goodness we've come to expect, like luxe avocado oil and vitamin E. It's also infused with the beauty brand's Volulip, a no-sting plumper that creates a full-bodied and bodacious pout.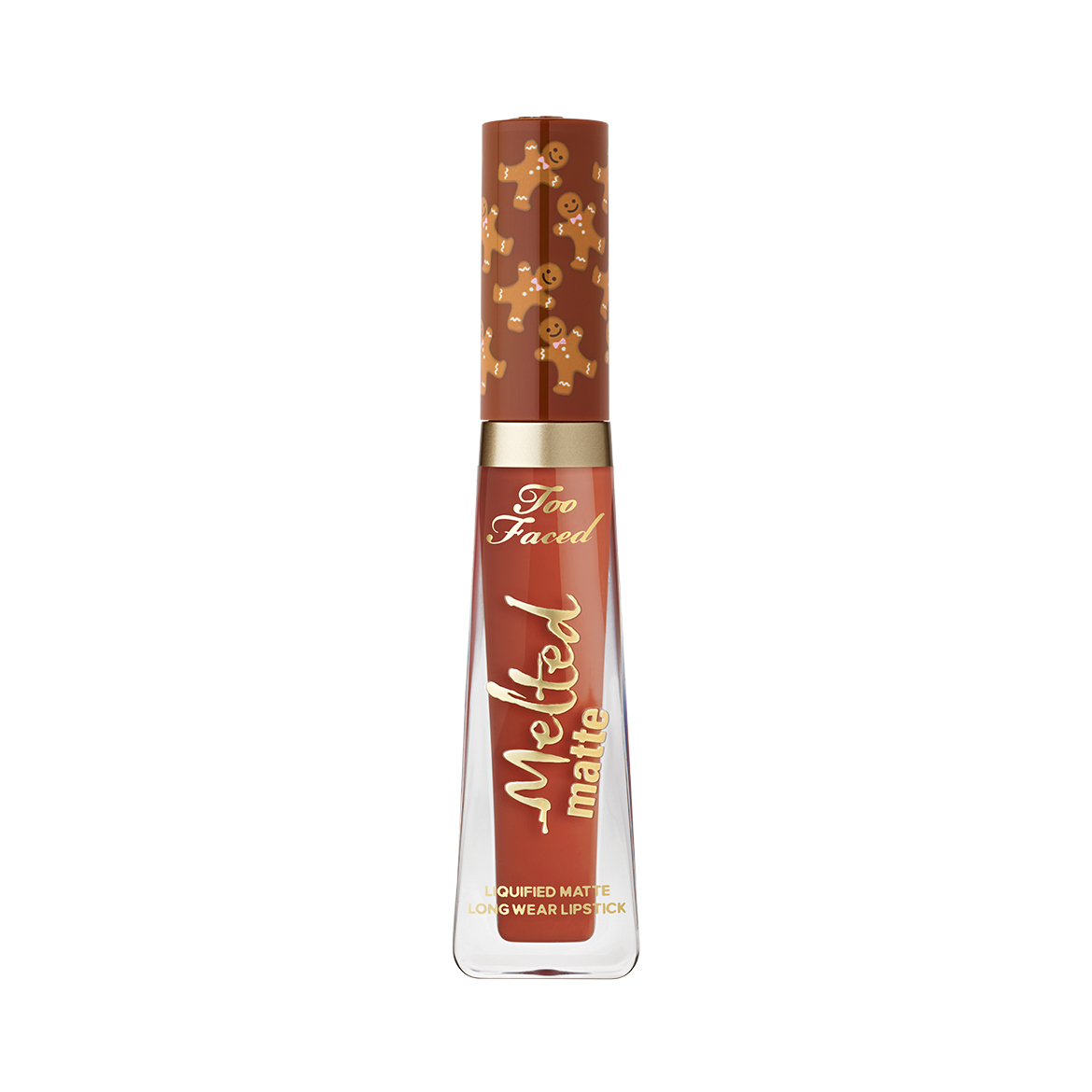 Look closely, and you'll notice that the liquid is a warm reddish brown. You know, like actual gingerbread cookies. The color is so spot-on, actually, that it's enough to spark a serious craving for the favorite holiday cookie. Or maybe that's just us…
With the onset of fall, we've had no shortage of pumpkin-spiced everything, from lotions to face washes to Disneyland pumpkin churros and, of course, the quintessential Starbucks latte. Gingerbread-flavored goodies have not had quite the same omnipresent effect on our favorite beauty products, however. Which makes this gingerbread liquid lipstick all the better.
And in case you're looking for suggestions, Too Faced, we'd also be open to splurging on another of your limited-edition Gingerbread Cookie Palettes, should they come back into production this holiday season (fingers crossed!).