Too Faced gave us a sneak peek of their upcoming Clover palette and it's too cute for words
While most people are trying to get sneak peeks of their presents under the tree, the makeup-obsessed masses hold out for a different kind of sneak peek. Too Faced knows this all too well, and are experts in giving us first date-level anticipation when it comes to their new products. Jerrod Blandino is a name that we can't get out of our mouths as he continues to deliver new makeup that allows us to live deliciously. His most recent product reveal was the Clover palette inspired by his pet chihuahua, and a preview of its cover is finally here!
Via Trendmood, TooFaced hinted a few puzzle-like pieces shrouded in mystery, but now he has posted the entire thing! Jerrod is an enormous animal lover and is obsessed with his chihuahua, Clover. Have you seen that pup's face? We're smitten too!
Clover even has her own Instagram and is listed on the founder's page of Too Faced's website. Clover often travels behind the scenes with Jerrod, and is given credit as being a muse to the company. Though we can't wait for the Clover-inspired bag (and Piaf!) from TF's collab with Kat Von D, we REALLY can't wait for the Clover eyeshadow palette coming exclusively to TooFaced.com this summer! All proceeds will go to animals in need, a cause that Jerrod is extremely passionate about.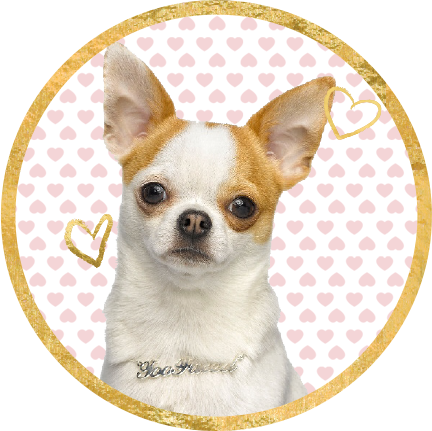 We haven't even had Christmas cookies yet, but Jerrod already has given us a taste of the treats that are in store for summer!
The cover of the palette features Clover and some furry animal friends like a bunny, cat, and panda. It also features sweet treats like candy, a strawberry, and an ice cream cone. What are you up to, Jerrod?! Will this be sweetly-scented as well? We can only hope!
With a variety of colors on the cover, it is hard to tell what shades might be lurking inside. It was easy to imagine with the peach and cocoa products,  but it's not so simple with the Clover palette. With a bright blue background and pretty much a rainbow of colors, there is still some mystery remaining!
The "Dog Days" are just beginning!