Oh, hoppy day! Too Faced is coming out with bunny-themed makeup bags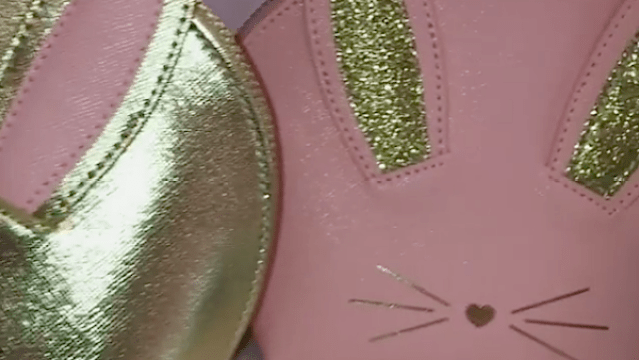 As if all the gorgeous makeup that was released yesterday wasn't enough, Too Faced is coming out with bunny-themed makeup bags for the most adorable way to store your makeup. There are just so many reasons to love Jerrod Blandino, from his innovative advances in beautiful makeup to high quality skincare options, he never misses a beat.
But one of the things that really gets us about him is his passion for cruelty-free beauty. These bunny bags are the perfect way to raise awareness and garner support for cruelty-free makeup, and it doesn't hurt that are cuter than the average makeup pouch.
The Too Faced Bunny Bags will be available soon exclusively on Too Faced's website.
It looks like there are a few different colors to pick from, and can you even believe how cute that fuzzy bunny tail is?
Jerrod has stood firm that Too Faced would always remain cruelty-free, and we love to see that he is doubling down on that commitment and staying steadfast in his convictions.
The Too Faced Bunny Bags are going to be the perfect place to tuck away all our favorite new products from the fall collection, like the new Melted Latex lipsticks.
We will never get over how stunning these new beauties are.
While you're at it, you might as well just pick up the entire fall line — you can't go wrong with a new glitter palette and some delicious facial mist.
We have a feeling these bunny bags will be released relatively soon, so make sure your eyes are peeled. And we'll have the scoop as soon as they're available. You won't want to miss out on these cuties.