Too Faced finally showed us what the Clover palette looks like, and it will melt any animal lover's heart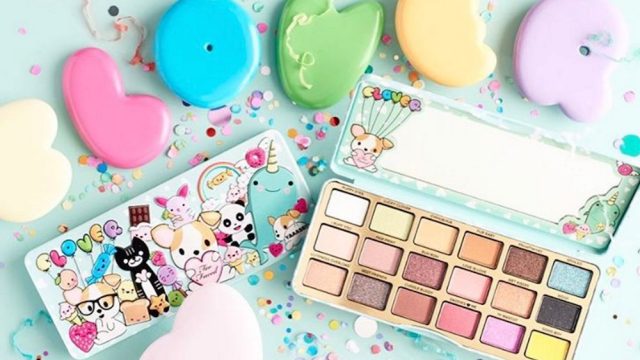 Too Faced Cosmetics gave us a peek at the Clover eyeshadow palette, and animal lovers will have serious have heart eyes!
The forthcoming Clover Eye Shadow Palette was named for and inspired by the fur-son of Too Faced Co-Founders Jeremy and Jerrod. The mini Chihuahua is a bit of a celebri-dog in his own right, with his own Instagram page and tons of cameos on his Daddies and Too Faced's accounts.
The palette bearing the pup's name features 18 brand new shades in matte and shimmer finishes. The collection includes rich neutrals and fun bright colors. The highly-pigment shadows have names like Chihuahua, Good Boy, and Ruh Roh. Best of all, the palette will benefit Too Faced's soon-to-launch animal rescue fund!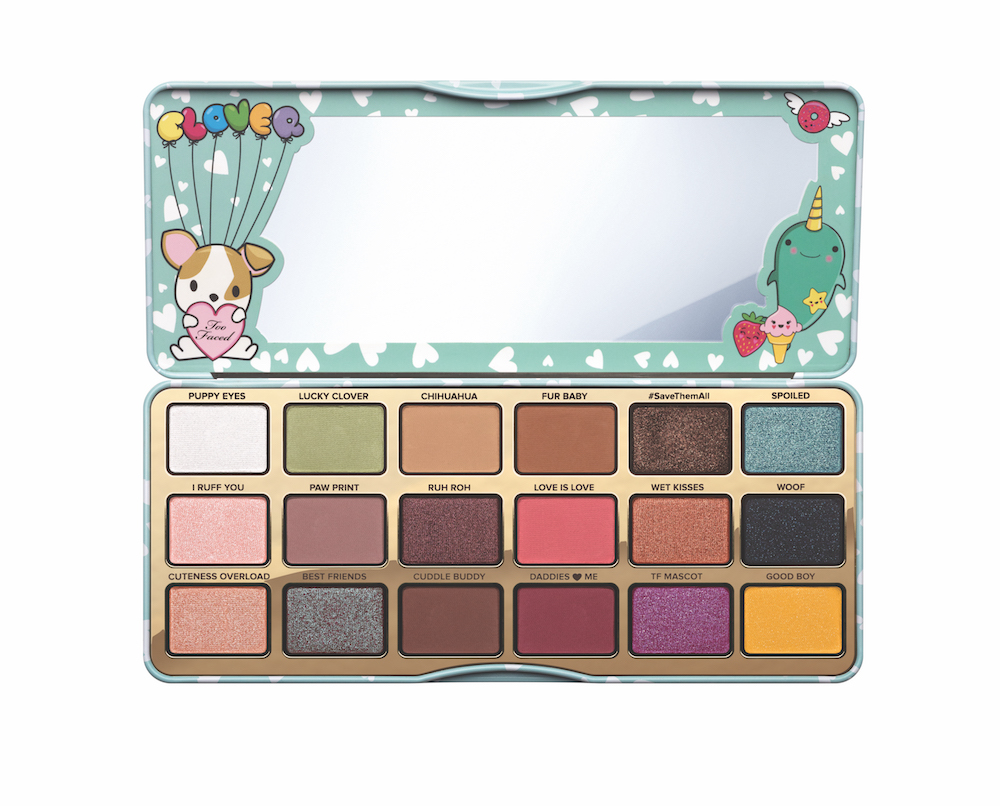 Jerrod teased the collection with a cutie patootie illustration of Clover and his friends.
We don't know much about the Too Faced Animal Rescue Fund yet, but Jerrod is clearly excited to tell us all about it soon!
"I'm soooooooooooooooooo excited about this collection cuz we're gonna save animals while we make you pretty!"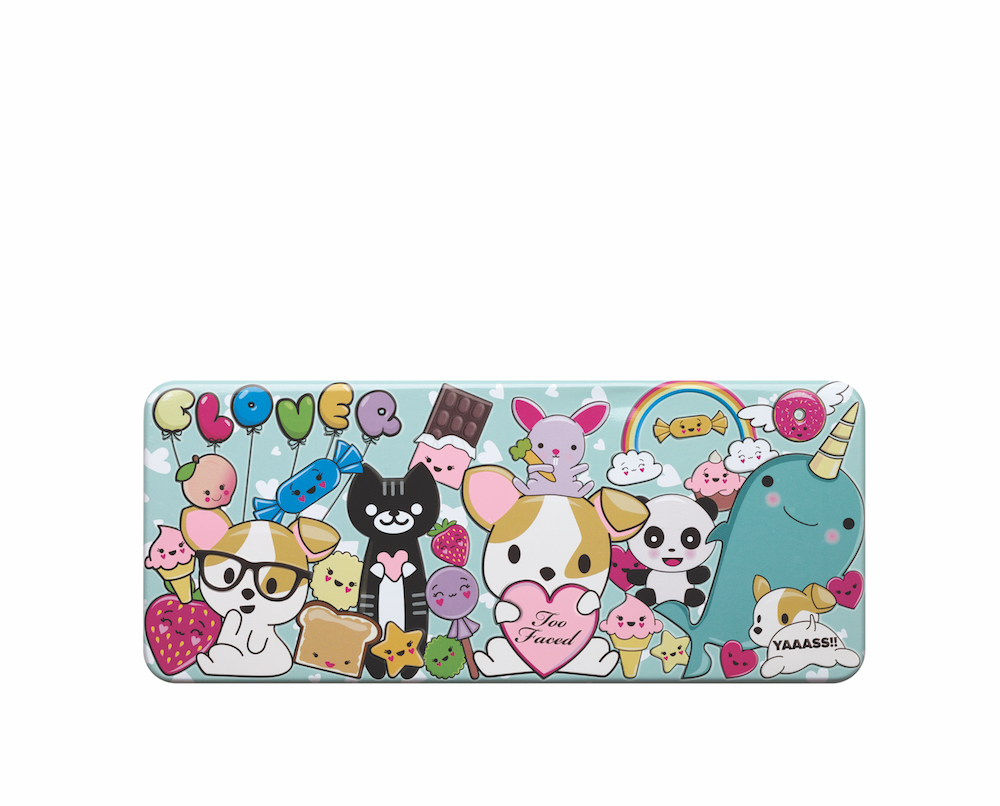 The packaging features adorable drawings of Clover and his buddies frolicking through a cartoon wonderland. A step-by-step Glamour Guide is included to inspire your next puppy-eye look. The limited edition online exclusive product retails for $49, and will be unleashed in August.
So fur-reakin' cute! This paw-lette is everything.
https://www.instagram.com/p/BSW1_Wcgbgb
We're excited to learn more about the brand's charity and try these gorgeous shades on! In the meantime, we'll keep melting over the adorable adventures of Clover.
The Too Faced Clover Eye Shadow Palette will be available online at toofaced.com in August, so keep your eyes peeled!