Too Faced added more makeup to its Clover collection, and dog lovers won't be able to resist it
We can always count on our beloved Jerrod Blandino to find inspiration for new products in the most magical of places, which is why it was no surprise when everyone fell head-over-heels in love with Too Faced's Clover Collection — inspired by Jerrod's adorable dog, Clover. If you were one of the many who couldn't get enough, then you're in luck because starting today, you can get your hands on a brand new extension of the Clover collection.
This addition is available exclusively online and includes a makeup bag and brand new Melted Matte lipstick. In celebration of this launch, Too Faced is donating $100,00 to RedRover, $100,000 to Oceana, and $50,000 to the Jameson Animal Rescue Ranch — making this not just an exciting beauty moment, but a huge statement in support of animal rights as well.
If you've ever checked out Too Faced founder Jerrod Blandino's Instagram page, then you're familiar with his sweet dog, Clover. He's got the most glamorous dog life you could possibly imagine, and Jerrod captures his sweet and fun-loving personality in this collection. We might not be as jet-set as Clover is, but that doesn't mean we can't channel a bit of his essence while rocking the new products.
The Too Faced Clover Collection Melted Matte lipstick in Clover is available for $21.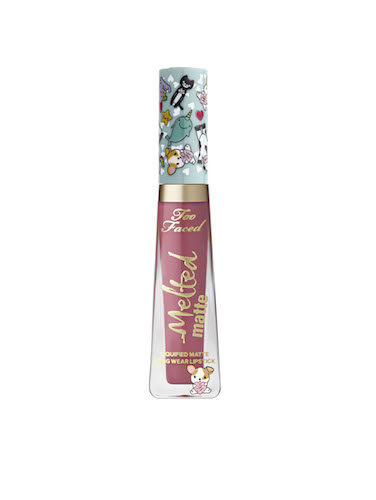 This pretty dusty-rose shade is incredibly versatile, looks good on all skin tones, and ups the glam factor no matter what event you're headed to. And, as always, you can count on Too Faced's incredible Melted Matte formula to stay put all day without drying out your delicate, luscious lips.
The lipstick is also infused with Volulip, which gives you a plumping and smoothing effect without the sting — a total plus.
The Too Faced Clover Collection Clover Bag is now available for $20.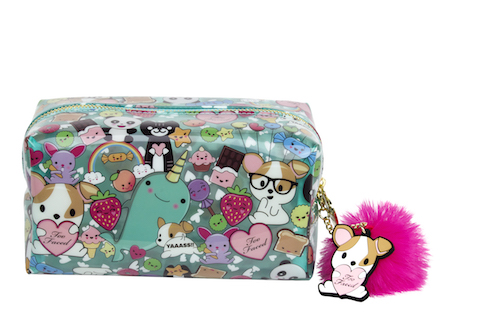 What better place to store your makeup than this fun bag?
Head on over to Too Faced and pick them up while supplies last. You won't want to miss out on these cuties.